Former professional baseball player Aubrey Huff has branded musical giant Bruce Springsteen a "p****" after it was announced fans will need to be vaccinated to attend his Broadway show.
Huff, 44, took aim at the Boss as part of his response to a clip from a Sky News Australia broadcast.
In the snippet, which was shared on Twitter, the anchor announced: "Bruce Springsteen will return to Broadway as the first show is set to open since March last year. But, it's happening on one condition, attendees will be required to show proof of a COVID vaccine."
Commenting on the news, Huff tweeted: "Makes song about being born in the USA. Doesn't believe in freedom. What a p****!"
Fans were quick to point out that despite the Boss' 1984 hit record "Born In The U.S.A." having an anthemic chorus, it is not a patriotic track.
The song, instead, tells the story of a patriotic American war veteran who returns home from Vietnam to find he has nothing left—despite fighting for his country. This results in him questioning his patriotism.
Springsteen previously left Canadian fans disappointed when it was announced that only vaccines approved by U.S. medical regulators would be accepted.
This meant that only people inoculated with the Moderna, Pfizer, or Johnson & Johnson vaccines would be allowed entry—with AstraZeneca notably absent from the list.
However, the regulations have since been updated to include vaccines approved by the World Health Organization, meaning AstraZeneca now makes the cut.
The Boss' E Street Band guitarist, Steven Van Zandt, announced the "happy ending for fans" on social media.
Audiences will be expected to show proof of their vaccine at the time of entry. The date they attend a performance must come at least 14 days after their second dose, or 14 days after their single dose of an approved vaccine.
Springsteen on Broadway, which is returning for its second run, opens on June 26 and will run until September 4.
The show was filmed and turned into a documentary back in 2018 for Netflix viewers. It sees the Rock and Roll Hall of Famer unpick the personal anecdotes that inspired a reel of his songs in an acoustic setting.
The 71-year-old recently excited fans when he collaborated with The Killers for track "Dustland." The song is an adaptation of the rock band's 2009 hit "A Dustland Fairytale."
Springsteen is not the only artist to face backlash over a decision to only grant show entry to fans who have had a COVID-19 vaccine.
Fans of the Foo Fighters previously made headlines after the band announced plans for a show with only vaccinated attendees.
The regulations were put in place for the Madison Square Garden show in New York, which took place on Sunday and was a mask-free event.
The venue saw its first full capacity show—at 20,000 people—in more than 15 months.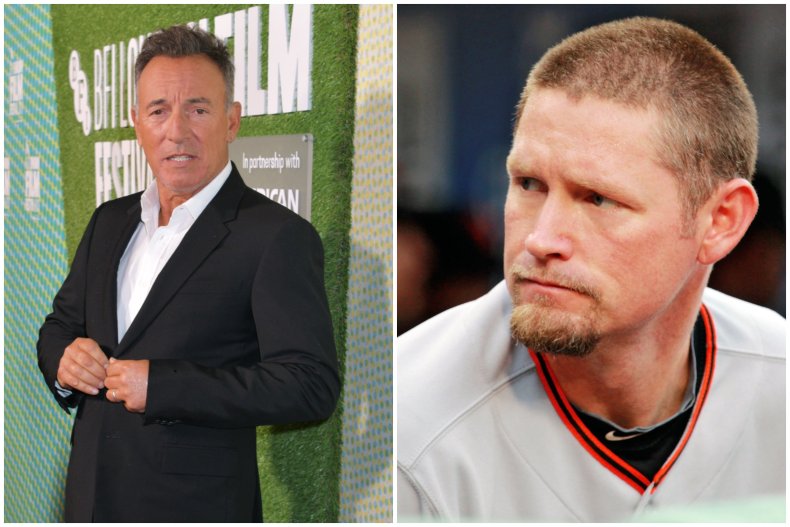 Newsweek, in partnership with NewsGuard, is dedicated to providing accurate and verifiable vaccine and health information. With NewsGuard's HealthGuard browser extension, users can verify if a website is a trustworthy source of health information. Visit the Newsweek VaxFacts website to learn more and to download the HealthGuard browser extension.