Former MLB star Aubrey Huff has joined the chorus of Donald Trump supporters calling for votes to be recounted, insisting the outgoing president would have won California if "legal votes were counted."
Trump became the first incumbent in 28 years to fail to win a second term but has shown no signs of conceding to President-elect Joe Biden.
Instead, Trump and his campaign have mounted a series of legal challenges, seeking to halt vote counting in several states where the mail-in ballots swung the race in favor of the Democrats
Having prematurely claimed he won the election a week ago, the president and his team have also claimed Biden and Vice President-elect Kamala Harris benefited from widespread voter fraud.
Neither Trump nor his campaign have provided any corroborating evidence to back up their claims, but that hasn't stopped the president's supporters and some prominent Republicans from perpetuating baseless suggestions of malpractice.
Huff, who has long been an outspoken backer of Trump, went further than most, suggesting the president had been denied a win in California.
"I'm telling you if legal votes were counted, and illegal votes tossed Donald Trump wins California," the two-time World Series champion wrote on Twitter.
Huff's tweet came as he shared a post confirming Republican candidate Michelle Steel had won the race to California's 48th Congressional District, ousting Democratic incumbent Harley Rouda.
Steel was one of nine Republican candidates to flip their district red—the Democrats flipped three seats of their own—and the only to do so in California, a state Biden won by a margin of almost five million votes.
Huff did not provide any evidence to his claim and not even Trump nor his campaign have gone as far as suggesting electoral fraud had been committed in the Golden State.
The Associated Press called California for Biden at 8 p.m. PT on Election Day, assigning the state's 55 Electoral College votes to the Democratic presidential candidate.
Data from the National Election Pool and Edison Research shows that with 95 percent of votes reported, Biden had received 10.2 million votes, with Trump's tally standing at 5.37 million votes.
In percentage terms, Biden won 64.3 percent of the votes reported so far, while the president secured 33.6 percent of votes. The figures are broadly in line with pre-election forecasts and historical trends.
In the lead-up to the election, FiveThirtyEight's average of presidential election polls had Biden on track to receive 62 percent of votes in California, with Trump polling 26 points behind at 36 percent.
California has been a Democratic stronghold since 1992 and has voted for the party in the last eight presidential elections. Biden is the fourth Democratic candidate to win the state with at least 60 percent of votes.
Barack Obama took the state with 61 percent of votes in 2008 and 60.2 percent as he won a second term four years later, while in 2016 Hillary Clinton won 61.7 percent of votes compared to Trump's 31.6 percent.
Huff, who before the election had predicted Trump would turn California red, is not the only former sport star to have claimed the voting process in the state was not transparent.
Last week, former UFC light-heavyweight champion Tito Ortiz shared a petition calling for a "fair recount" of the votes cast in California in the presidential election.
At the time of writing the petition has been signed by just under 11,000 people.
The claims of irregularities, however, remain unsubstantiated.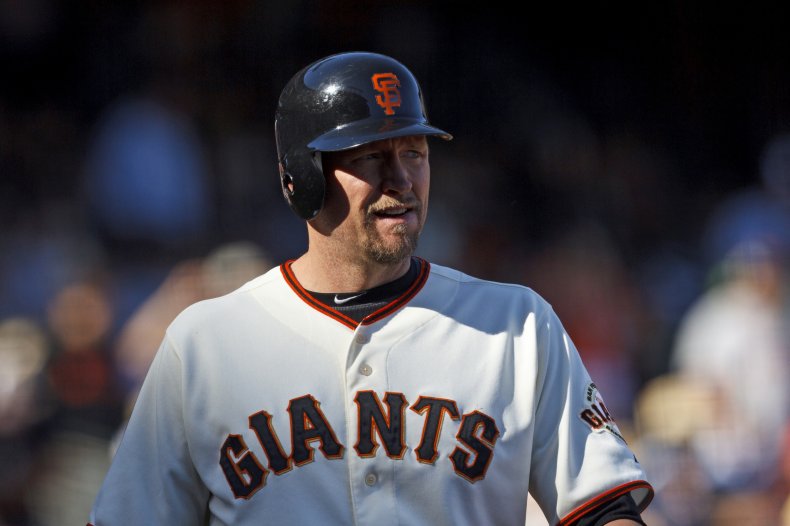 Uncommon Knowledge
Newsweek is committed to challenging conventional wisdom and finding connections in the search for common ground.
Newsweek is committed to challenging conventional wisdom and finding connections in the search for common ground.
About the writer
Dan Cancian is currently a reporter for Newsweek based in London, England. Prior to joining Newsweek in January 2018, he was a news and business reporter at International Business Times UK. Dan has also written for The Guardian and The Observer.