Former MLB star Aubrey Huff has hinted he may consider running for president in 2024. In a tweet on Sunday night, the two-time World Series winner suggested he had first thought of entering the race for California governor in 2022. However, he has apparently since set his sights on a bigger prize.
"I was thinking of running for Governor of California in 2022," wrote Huff, a long-standing Trump supporter.
"But Cali is to far gone with American sell-outs like [Speaker of the House] Nancy Pelosi and [California Governor] Gavin Newsnom. I'm thinking a 2024 Presidential run is in order after Donald Trump leaves office."
If Huff's suggestion he could run for president may be largely tongue-in-cheek, the claim Trump would leave office in 2024 was far from casual.
On election night, Huff defended Trump's premature claim he had won the election before all the votes were counted and that a "major fraud" was being committed.
Over the last two weeks, the former MLB star has been among the prominent Trump supporters who have repeatedly perpetuated suggestions from the president claiming the election was rigged.
Trump and his campaign have mounted a series of legal challenges claiming widespread voter fraud and irregularities unfolded during the voting process. The president has also shown no intention of conceding to Democratic President-elect Joe Biden.
Crucially, neither Trump nor his campaign have provided any corroborating evidence to back up their claims.
Last week, Huff went as far as suggesting the president had been denied a win in California.
"I'm telling you if legal votes were counted, and illegal votes tossed Donald Trump wins California," the two-time World Series champion wrote on Twitter, without providing any evidence to his claim.
Notably neither Trump nor his campaign have claimed electoral fraud had been committed in the Golden State, which was called for Biden by the Associated Press at 8 p.m. PT on Election Day.
Data from the National Election Pool and Edison Research shows that with 98 percent of votes reported, Biden had received 10.7 million votes, with Trump's tally standing at 5.75 million votes.
While the president is yet to formally acknowledge the result of the election, attention has already shifted to 2024 and were Huff to run for president, he could find himself in the midst of a packed field of Republicans seeking the nomination.
Last week, Reuters reported Trump had informed his allies he might announce plans to run for president again in 2024 by the end of the year, echoing similar reports from Axios and The Washington Post.
While the Constitution imposes a two-term presidential limit, it does not state the terms must be consecutive.
Trump's former White House Chief of Staff Mick Mulvaney recently echoed the sentiment, saying during an online address for the Institute of International and European Affairs that he would "absolutely" expect Trump to run once again in 2024.
Meanwhile, Steve Schmidt suggested Fox News' Tucker Carlson will be the Republican party's frontrunner for the 2024 presidential nomination.
One of the founders of the Lincoln Project, the conservative group that opposes Trump, Schmidt told MSNBC's Deadline: White House he expected Carlson to head the GOP's ticket in four years time.
Newsweek has contacted the Republican Party for comment.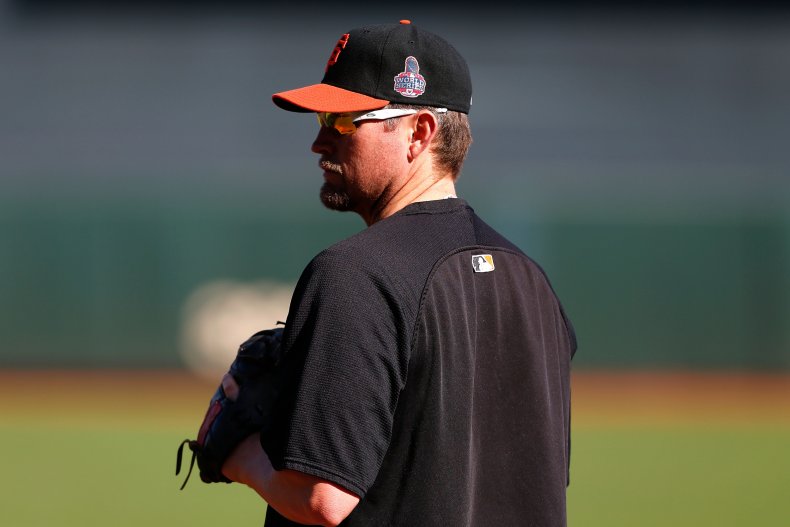 About the writer
Dan Cancian is currently a reporter for Newsweek based in London, England. Prior to joining Newsweek in January 2018, he was a news and business reporter at International Business Times UK. Dan has also written for The Guardian and The Observer.