What Aubrey O'Day Said About Dating Before Donald Trump Jr. Affair Rumors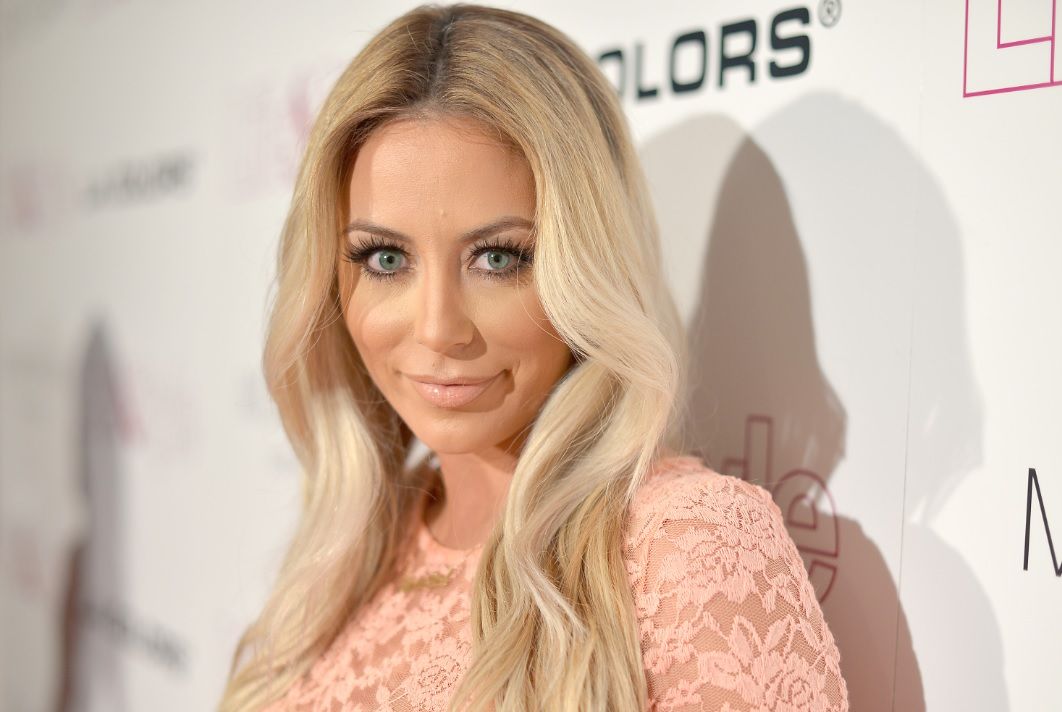 On Tuesday, rumors swirled that former Danity Kane singer Aubrey O'Day had an affair with Donald Trump Jr. after they met on Season 5 of Celebrity Apprentice in 2011. O'Day didn't respond to the accusation, but she previously gave dating advice on Perez Hilton TV after appearing on VH1's Famously Single in 2016.
She said that while dating, a woman should trust her instincts since "great sex" and other things can cloud judgement. O'Day added when "red flags" come up, women should pay attention to them.
"A lot of times we feel like you have to go through great turmoil to get to greatness and that's not how it has to be. You can actually just be happy with someone you love and trust them. And you can be treated right and have respect and communication and loyalty in a relationship," she said. "And a lot of people are so used to seeing those things not existing that they become less able to want to recognize that it's time to move on and find what's right."
One of those instincts might have been to avoid Trump Jr. The supposed affair started at the end of 2011 and ended in March 2012. "Things started up with Aubrey and Don Jr. toward the end of the taping," a source told Us Weekly.
"When it started, they were very serious all of a sudden," a source told the magazine. "He told her it was over with his wife, that they were separated and he didn't love her — all of that stuff … Aubrey fell for him hard. She thought they were going to be together for real."
Trump Jr. did not respond to the accusations. On Monday, however, he and wife Vanessa Trump announced their split. "After 12 years of marriage, we have decided to go our separate ways. We will always have tremendous respect for each other and our families," their statement said." We have five beautiful children together and they remain our top priority. We ask for your privacy during this time."