Auburn University Shooting at McDonald's Kills One Man, 4 Others Injured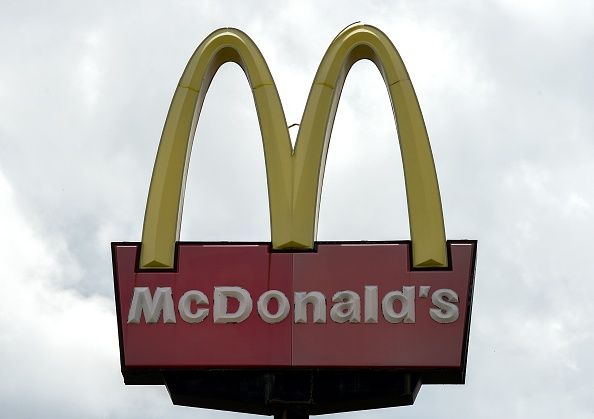 A shooting at a McDonald's near Auburn University in Alabama left one man dead and four others injured on Sunday, according to a Fox News report.
Police arrived at the fast food restaurant after gun shots rang off around 2:30 a.m. ET on Sunday morning. A 20-year-old man from Tuskegee, Alabama was dead upon their arrival while a 16-year-old was flown to a hospital in Columbus, Georgia with serious injuries.
The other three wounded victims including a 17-year-old male and 19-year-old woman from Opelika, Alabama and a 21-year-old male Auburn student from Hilton Head, South Carolina were taken to the nearest hospital with non-life-threatening injuries.
Police said in a statement the incident was not a random shooting and occurred following an earlier incident. "Auburn Police Officers were already in the immediate vicinity of the call dispersing a large crowd. Officers confirmed shots were being fired and located several victims," the statement read.
Auburn students celebrated their football team's victory over Alabama State earlier on Saturday.
It continued: "Preliminarily, information has been obtained that an altercation occurred just prior to an exchange of gunfire that resorted [sic] in the injuries," the statement read (presumably meaning 'resulted', not 'resorted').
No arrests have been made in connection to the shooting as of yet.
The university did not believe the shooting was a threat to the wider campus despite the incident's close proximity to the school. The McDonald's was located just across the street.
"Police still investigating McDonald's shooting. No indication of an active threat to the campus," the school wrote via emergency alert system on Twitter.
Students and community members with any information related to the shooting were encouraged to contact Auburn police at 334-501-3140 or 334-246-1391.
The Auburn shooting comes just days after two students at Florida International University were injured from gunfire on Thursday. The students, Anthony Jones and Mershawn Miller, were members of the university's football team.
They were visiting a friend's home in Opa Locka, Florida when a drive-by shooting occurred leaving them wounded.
Miller was released from the hospital overnight while Jones remains at Jackson Memorial Hospital with serious injuries. He is expected to survive as the injuries to his face and back were not life threatening, according to CBS Sports.