Audeze Mobius Review: VR Headphones Are Immersive, But Pricey
Having dipped my toes into the world of high-end audio, things get expensive quickly. You think $100 is expensive for a pair of headphones? It is, don't get me wrong, but high-end manufacturers push well beyond that price point in the search for better experiences and higher quality. This market allows niche headphones to exist, which is how we've reached the Audeze Mobius.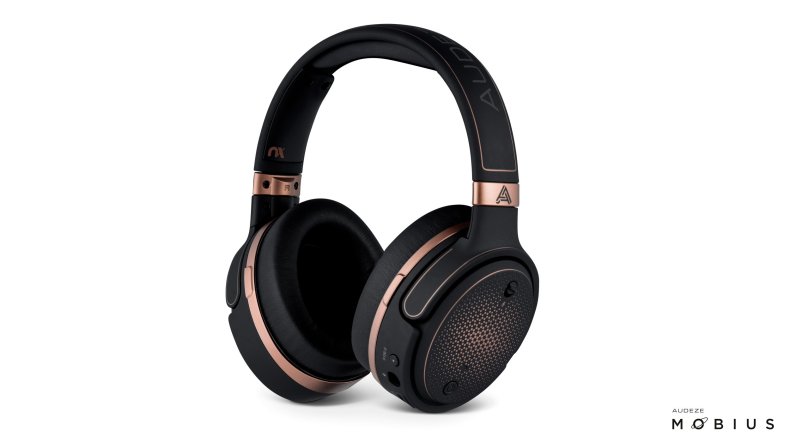 The Mobius is a whopping $400, and was built with VR gaming in mind. Because that medium is all about translating physical space into virtual space, the focus of the Mobius is 3D audio. This is achieved by on-board head monitoring that tracks your position and alters the audio accordingly.
The 3D audio works really well. The head tracking starts immediately when the feature is turned on, and calibrating your position is as simple as pressing one button. With a proper audio feed, you can truly immerse yourself into a game with the Mobius. If you hear a sound off to your right, and turn your head towards it, the sound now appears to come from straight ahead. Face away from the sound, and the audio will come from behind you. The headphones don't need any additional drivers or software to achieve this effect, which is very impressive.
The 3D audio is powered by Waves Nx technology. Waves Nx aims to recreate how audio is heard naturally, and translate that to headphones. This technology isn't focused on games either, with Waves Nx capable of emulating a theater surround sound system if you are watching a movie or listening to music.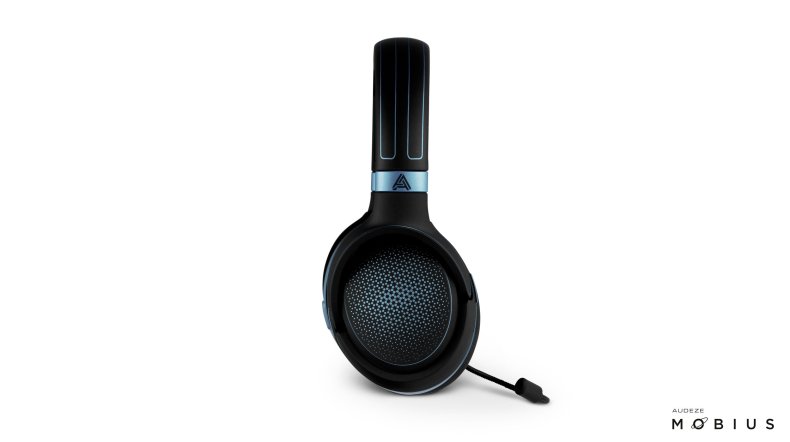 As a pair of headphones, the Mobius produces some of the highest quality audio I've experienced. It doesn't quite break into the 1MORE Triple Driver outstanding range, but does stand well above other gaming-focused headsets like the HyperX Cloud MIX or Astro A50. Music sounds richer through the Mobius. The bass provides a very satisfying thump, and turning the 3D audio on—even when playing games on your PS4 or Xbox One—makes you feel like you've been sucked into whatever virtual world you're exploring.
An included detachable microphone can be used to make calls or talk to friends while playing online games. The mic works fine, and those I've spoken to with it say I sound loud and clear. If you really want a laugh, try turning on the 3D audio when making a phone call. It sounds like you are in a small cave and the person you are talking to has a megaphone. You can hear them ALL around you. It's pretty crazy.
The Mobius is platform agnostic, meaning it can be used with just about any device. Bluetooth can be used to sync to devices wirelessly, and a detachable 3.5mm jack allows you to use the headset with consoles, MP3 players or anything else that works with standard headphones. Additionally, the headphones can be plugged into a computer with a USB-C cable. Unfortunately, the Mobius needs to be powered on at all times, even when using the 3.5mm cable. If you game on a PC, the USB-C cable keeps the headphones charged so you can play without concern about battery levels.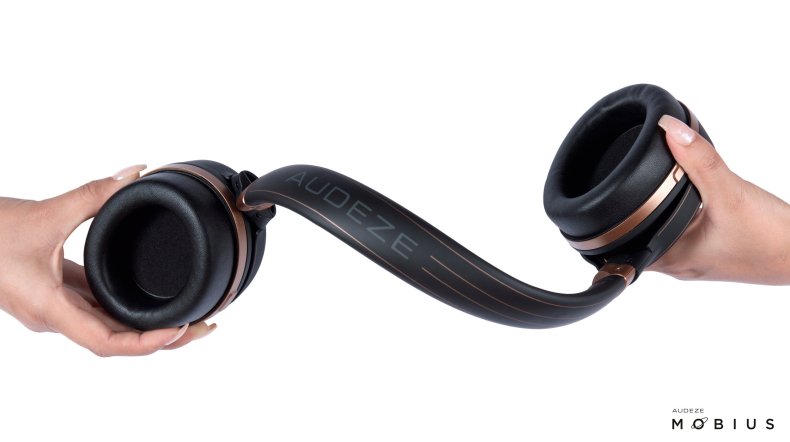 Despite the impressive strengths of the Mobius, there are some disappointing downsides. The 3D audio is not well suited to listening to music on the move. If you're commuting to work or walking around town, you'll feel like you're going crazy as the audio bounces around your head with every turn you take. While turning off the 3D audio is easy enough, it activates by default whenever you turn on the Mobius. It would be nice if it remembered whether the feature was on or not.
I've also had a few issues with the Bluetooth as well. Connectivity was generally fine with my phone in my pocket, but stuttering and drops were not uncommon during my testing. Also, every time I paired the headphones to my phone, a message popped up saying the Mobius batteries were at 10 percent or less, even if I had just charged them up. There isn't a way to check battery status on the headset itself, so I was never sure if the Mobius was about to die or not. Thankfully, the battery life hasn't been an issue and charging doesn't take very long.
If you are a big VR gamer, the Audeze Mobius will provide the most immersive experience you can get when paired with a top-of-the-line headset like an HTC Vive or Oculus Rift. However, if you don't already have a full VR setup, there's really no need for the Mobius. These are crazy expensive, and while the 3D audio features work surprisingly well and the audio quality is outstanding, you're only going to be able to take full advantage of the headphones if you spend hours with a VR headset on. That said, if you have the money to spend and want the best experience you can get, it's here.
So what do you think? Are you in the market for a high-end gaming headset? Do you spend much time playing VR games? Let us know your thoughts in the comments section below.