Who Was Audrina Patridge Married To? 'The Hills' Star Opens Up About Divorce on Reboot
After nearly a decade-long hiatus, members of The Hills cast are once again opening up about their lives on television. For cast member Audrina Patridge, that included sharing her experiences as a single mother after a divorce.
From the first season of The Hills in 2006, fans followed along as Patridge navigated her relationship with Justin Bobby Brescia. Now, years later, it seems there may still be sparks between the on-again-off-again couple.
Patridge, 34, and Brescia's potential rekindling comes after Patridge experienced multiple life changes. In the years between the original showand the reboot, Patridge got married, had a daughter named Kirra Max, and later divorced.
Her former husband, Corey Bohan, 37, a professional BMX dirt bike rider, made a few appearances on The Hills. His first appearance came when Patridge and former Hills star Lauren Conrad hosted a Halloween party. The show also chronicled their first date in 2008. Patridge also broke up with Bohan on camera, but she told Entertainment Tonight in 2016 that it was more of a fake breakup because of the show.
"Corey was such a good guy and I was like, 'he's so nice that it's not fair to involve him in all this drama,'" Patridge told Entertainment Tonight.
In November 2015, Bohan proposed to Partridge and their daughter was born in June 2016. The couple got married in Hawaii the following November, and it seemed Patridge found the perfect man.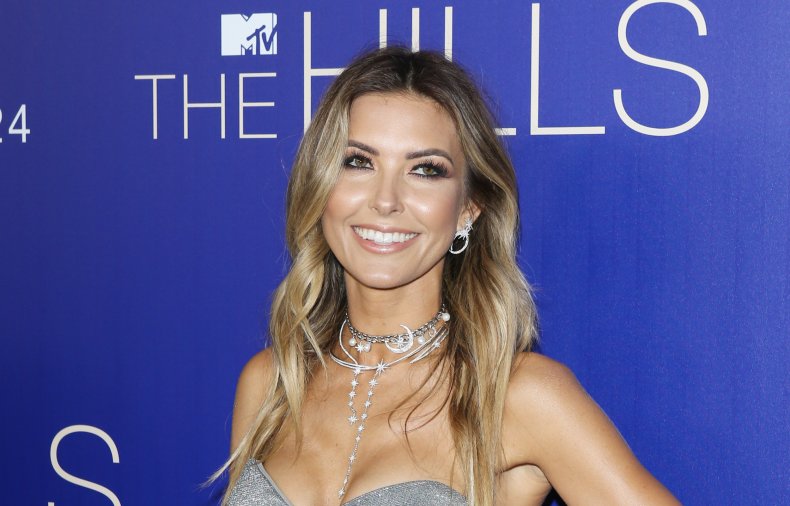 However, in September 2017, Partridge filed for divorce after an alleged violent outburst, which Bohan denied. In December, the divorce was finalized, an experience Patridge opened up about during a conversation with co-star Stephanie Pratt during the first episode.
"When I started dating my ex, I shut everyone out. I cut off a lot of friendships and I cut off a lot of opportunities all for this guy that treated me like s***," Patridge said. "I was so numb and so isolated. I lost over 20 pounds. I felt stuck. I felt trapped. I felt like I had no one else. I had to make this work."
Before Bohan started dating Partridge, he had a successful BMX career with multiple X Games medals, including three gold and two silver. The Australian last competed in the X Games in 2015, according to his biography on the tournament's official site.
In June, The Hills: New Beginnings cast member Spencer Pratt made a joke during a Cosmopolitan interview that Bohan may not be Kirra's real father. Pratt said they should get a DNA testing kit for the reunion, hinting that Brescia might have been the father owing to his longstanding chemistry with Partridge.
Bohan responded to Pratt's comment on his private Instagram account, according to E! News, and said he drew the line when someone talked about his daughter.
"I would hope that since you're now a father yourself you'd have more tact and understanding, but I can't say that I'm surprised," Bohan wrote. "The things you say publicly will be accessible to my daughter forever and I will continue to do everything in my power to not expose her to such nonsense."
Bohan won't appear on The Hills: New Beginnings and Patridge told People that there were times during filming that she "broke down on camera" because her life was in disarray. However, she credited everyone involved in the show for being "supportive and loving" and called being back on the show a "new chapter."