Audubon On Display in Republished 'Birds of America'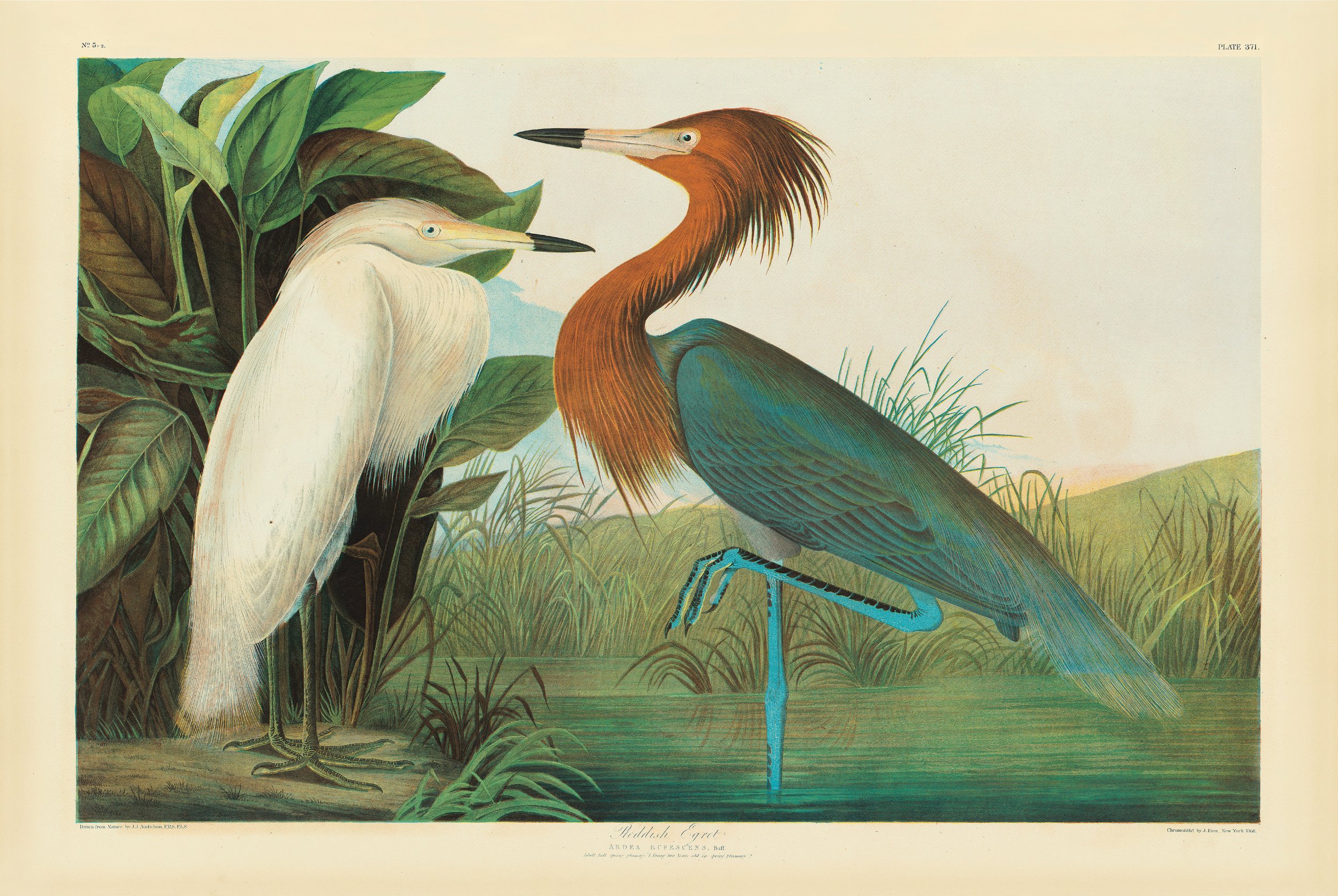 It's easy to slip into hyperbole when looking at John James Audubon's The Birds of America. Is it the most beautiful book ever produced? I don't know: Was Helen the most beautiful woman in ancient Greece? The Gutenberg Bible probably played a bigger role in the history of Western civilization, but Audubon's work feels more alive. In 1820, he set out to paint every bird in North America; he captured, also, the land itself, a United States still in its nascence, "still unstoried, artless, unenhanced," as Robert Frost called it, a wild land aflutter with Carolina parakeets, its North Atlantic coast watched over by the great auk.
The original work was an act of audacity: Audubon could not find subscribers in North America for his project and had to travel to England for a receptive audience. And republishing the book today is equally audacious, in this age when those who read are likely to be doing so on their Kindles. But that is what W.W. Norton & Company has done with the Bien Chromolithographic edition of Birds of America, which weighs 33 pounds and retails at $350.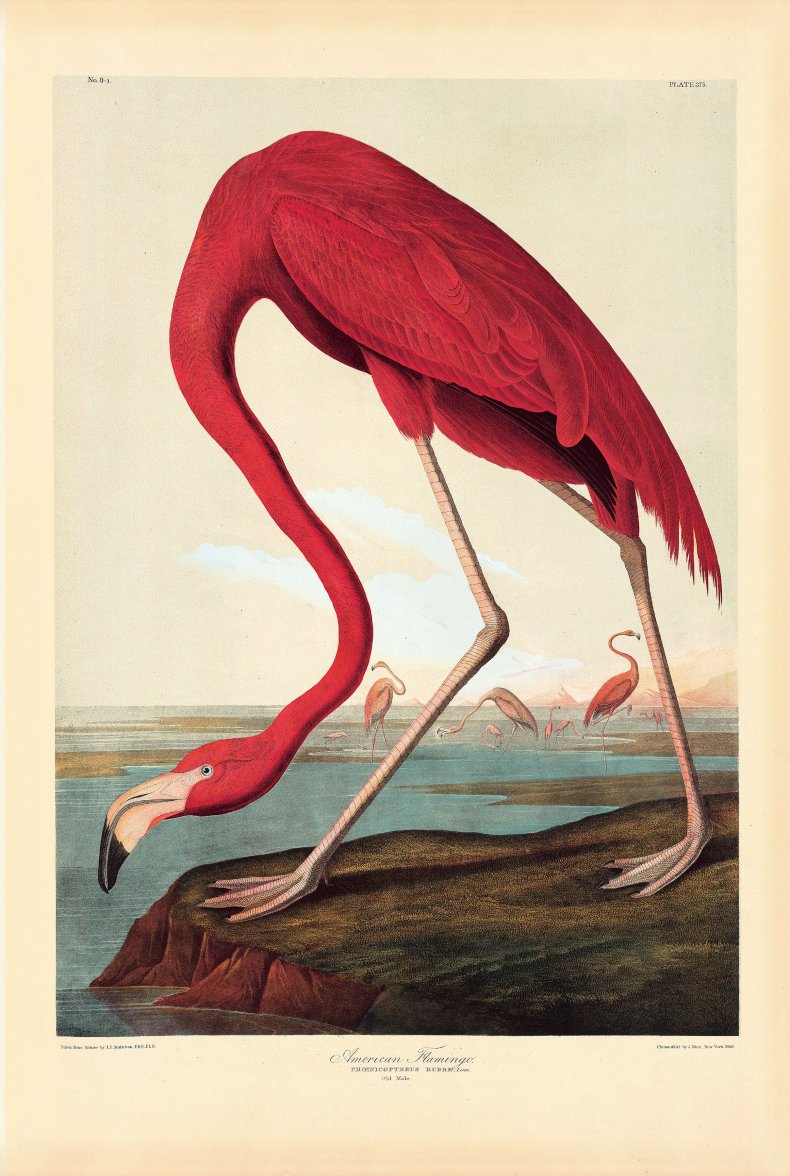 This is the first time the Bien edition of Audubon's book has been republished since its original issue. The most famous edition of Birds of America ­– the one that became the most expensive printed book ever sold when a copy was snagged at a London auction for $11.5 million in 2010 – is the "double elephant folio" (i.e., huge) of Robert Havell, published over 11 years, starting in 1827.
According to a 2008 price guide for Audubon editions, between 180 and 200 Havell editions were printed. By contrast, only 75 full Bien editions were executed. It is the product of a collaboration between Audubon's son, John Woodhouse Audubon, and Julius Bien, a lithographer who came to New York City from Germany. It was published by Roe Lockwood & Son right before the Civil War; that conflict seems to have halted the project, thus accounting for the scarcity of the Bien editions.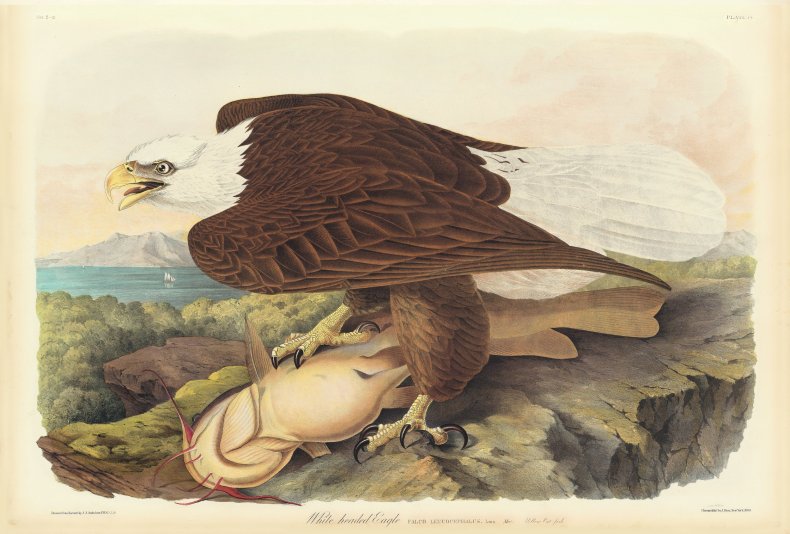 But this is not a flightless bird. As Joel Oppenheimer -- an Audubon expert and art conservationist largely responsible for the new Norton edition -- explains in his introduction, "When it was first invented and employed, chromolithography was considered a groundbreaking advancement in printmaking capable of reproducing the subtle qualities of a painting in a print." So while not nearly as large as the prized double elephant folio, the Bien edition was actually intended to surpass its famed predecessor in its faithfulness to the watercolors painted by John James Audubon. Audubon fils wrote in 1859 that "[t]his Edition, in softness, finish, and correctness of coloring, will be superior to the first."
But beyond – and above – the particulars of history are the birds themselves, infused with new life by Audubon's paint, seemingly straining to rise from the page. A black skimmer hits the water. In the distance, a ship is visible, as well as a church steeple on an island – civilization encroaching. A belted kingfisher feasts on fish. Two red tailed hawks battle over a bloodied hare, the still-untouched American landscape looming rough and handsome behind them.