Aung San Suu Kyi Denies Rohingya Ethnic Cleansing Allegations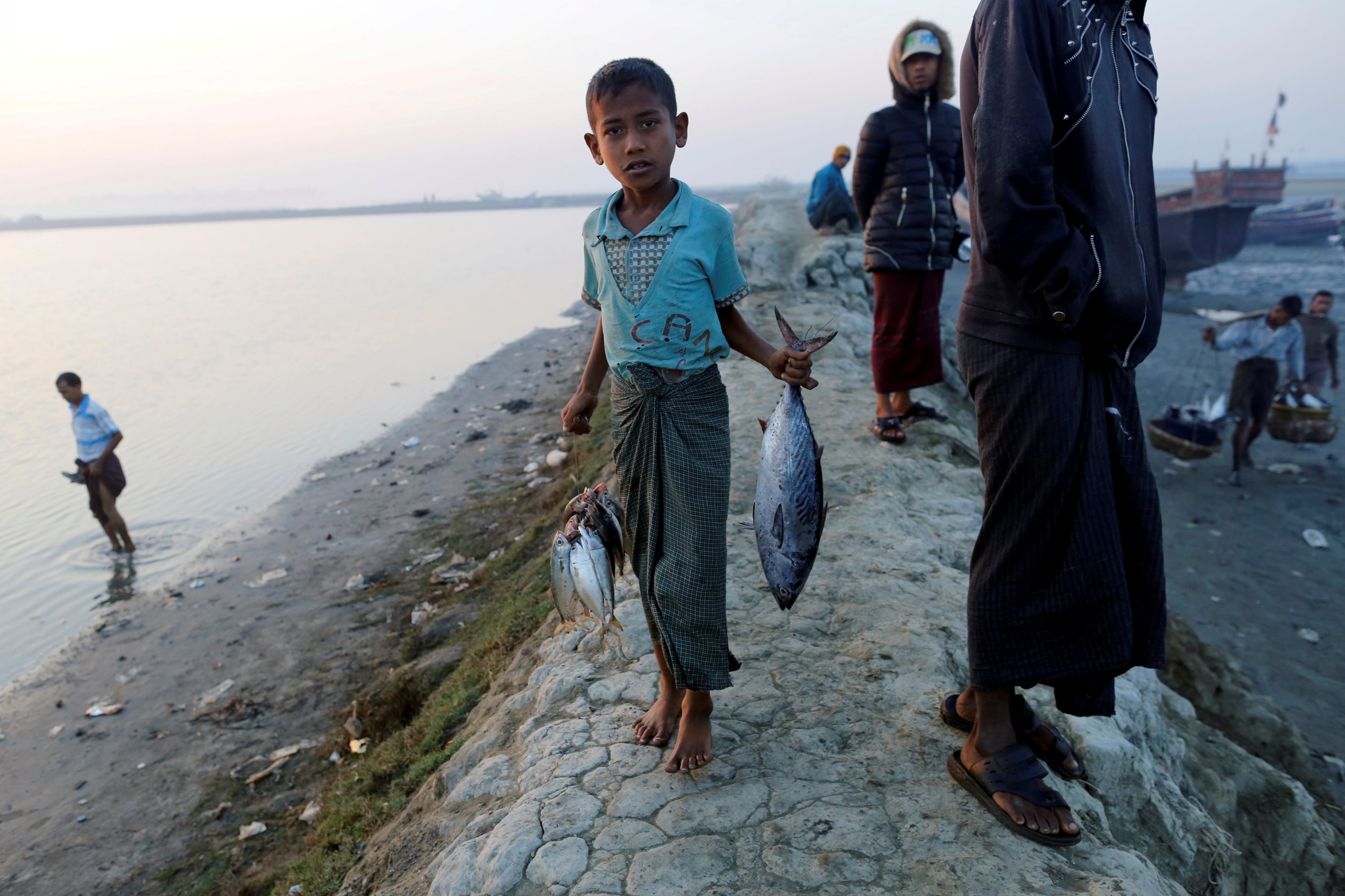 Aung San Suu Kyi, Myanmar's leader, denied there was ethnic cleansing of the Rohingya minority in the north of the country, despite U.N. reports stating evidence to the contrary.
The Nobel Prize winner told the BBC's Fergal Keane that there were issues in Rakhine State where the Muslim Rohingya live but said it did not go as far as ethnic cleansing.
"I don't think there is ethnic cleansing going on. I think ethnic cleansing is too strong an expression to use for what is happening. I think there is a lot of hostility there—it is Muslims killing Muslims as well, if they think they are co-operating with the authorities.
"It is not just a matter of ethnic cleansing as you put it—it is a matter of people on different sides of the divide, and this divide we are trying to close up," she said in the interview.
Reports suggest that the Myanmar army has targeted Rohingya Muslims in a crackdown after nine policemen were killed in October. People from the Muslim minority tend to live in the Rakhine region and are denied Myanmar citizenship. A U.N. report released February alleged that security forces were acting with "devastating cruelty" towards the Rohingya, documenting allegations that babies were killed in front of their mothers, and houses were set alight with families inside.
In November a senior U.N. official told the BBC that he believed Myanmar was carrying out ethnic cleansing of the minority in the north of the country.
Critics have demanded that Suu Kyi speak out against the atrocities being carried out against the Rohingya. She now rules Myanmar from the position of state counsellor after 15 years of house arrest; however, security remains under control of the army. In December more than a dozen fellow nobel laureates including Muhammad Yunus, wrote to the U.N. to warn of the tragedy facing the Rohingya people and mentioned the" potential for genocide."
More than 70,000 Rohingya have fled Rakhine state to neighboring Bangladesh, and are living in refugee camps.
In the interview, she welcomed the Rohingya back. "If they come back they will be safe. It is up for them to decide, some have come back. We welcome them and we will welcome them back."
Suu Kyi also conceded that the army is not yet fully controlled by the state. "They are not free to rape, pillage and torture," she said. "They are free to go in and fight. That is in the constitution. Military matters are to be left to the army."