Aung San Suu Kyi Ignores Genocide, Says Myanmar Is Open for Business as 'Major Investment Destination'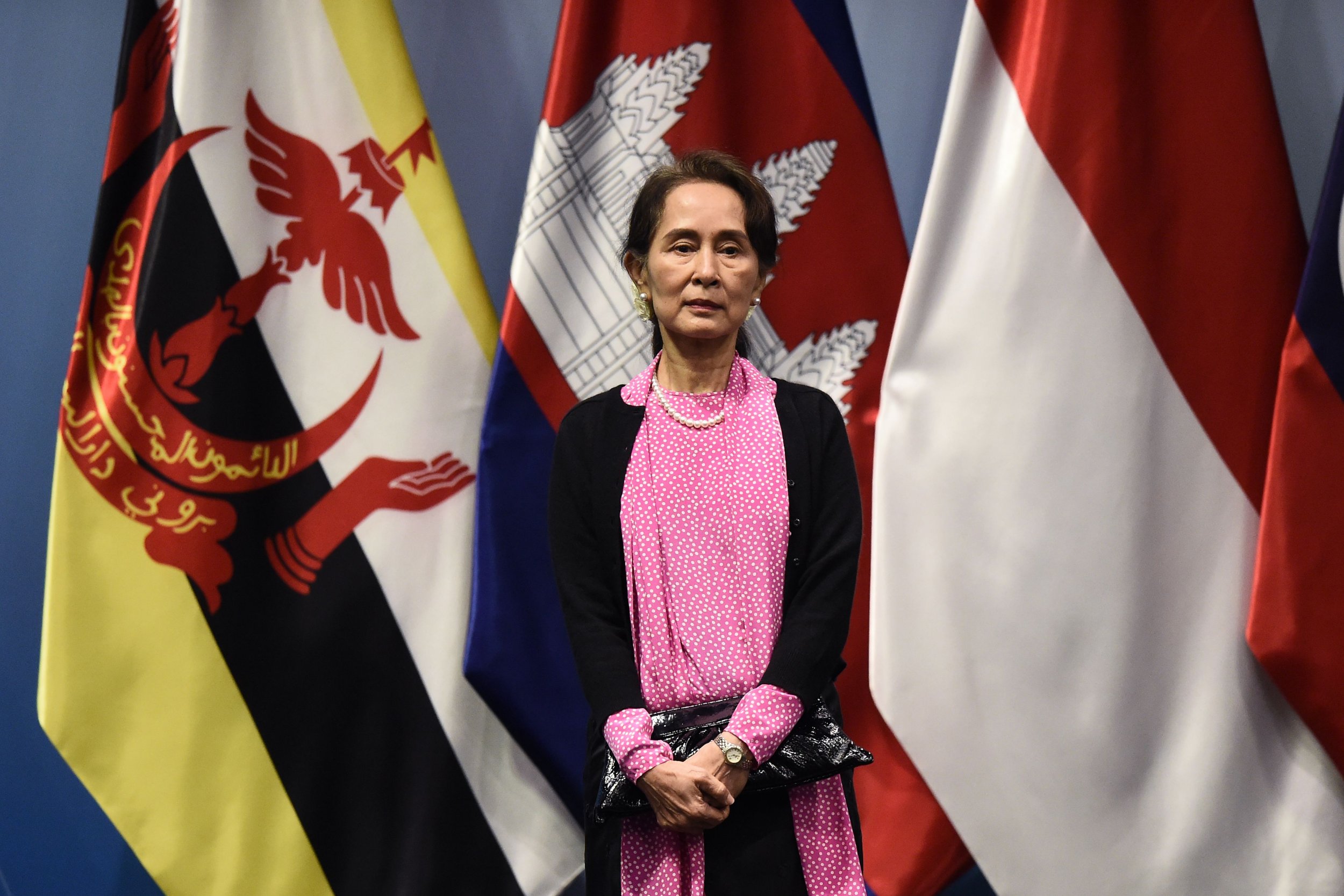 Facing condemnation over her failure to criticize the mass killings of the Rohingya minority by her regime's armed forces, Myanmar State Counselor Aung San Suu Kyi has appealed for global investment in the country.
Aung San Suu Kyi told local and foreign business people, diplomats and reporters gathered Monday in Naypyitaw for an investment conference hosted by her administration that Myanmar will roll out continued economic reforms and other measures to make the country more attractive to foreign investors. She did not mention the Rohingya conflict during her speech.
"I stand here to reaffirm our commitment to continue our reform and to build an investment-friendly environment," Aung San Suu Kyi said, according to Reuters. "Please do come to Myanmar, soak in an atmosphere brimming with opportunities and witness our newfound economic vibrancy with your own eyes."
According to the Financial Times, reforms supposedly included "a new electronic registration system allowing companies to incorporate online; the recent opening of the country's retail and education sectors to foreign investors; and electronic cargo and customs systems allowing for quicker clearance."
Once heralded as a human rights icon during her years under house arrest, Aung San Suu Kyi saw her reputation plummet following the release of a report in August by a United Nations human rights panel that accused the country's military of committing mass killings with genocidal intent. The U.N. panel released its full account in September detailing the charges.
More than 700,000 Rohingya Muslims have fled Myanmar to neighboring Bangladesh to escape the mass killings, rapes and burning of villages, according to the U.N.
The government of Myanmar has denied the accusations.
Aung San Suu Kyi did not discuss the Rohingya crisis and its negative impact on investment during her speech. Potential investors have feared that Western sanctions, such as from the European Union, could be reimposed for the first time since she was released from house arrest.
Once celebrated as a Nobel Peace Prize winner, Aung San Suu Kyi has become a global pariah, heading a regime that stands accused of brutal killings and a clampdown on journalists and critics. Critics have interpreted her reluctance to condemn the military's actions as tacit approval of the atrocities.
A report by the British government's International Development Committee found that she was considered complicit in the crimes against Rohingyas, The Economist reported.
Amnesty International is the latest organization to strip her of a human rights award. She has also been stripped of the status of freedom of the cities of Dublin, London and Oxford in the United Kingdom, and she lost her honorary citizenship of Canada.
Also on Monday, the head of the United Nations children's fund called on Myanmar to follow the recommendations of a U.N. panel and create the right conditions right for the return of refugees from Bangladesh, according to Reuters. UNICEF Executive Director Henrietta Fore told a forum in Naypyitaw that children from the Rohingya Muslim minority are living "a precarious and an almost hopeless existence" in camps in neighboring Bangladesh.
"We urge the government to seize this moment and translate this potential into reality for all children. Taking these steps will also go a long way towards creating the right conditions for the return of refugees from Bangladesh," Fore said.