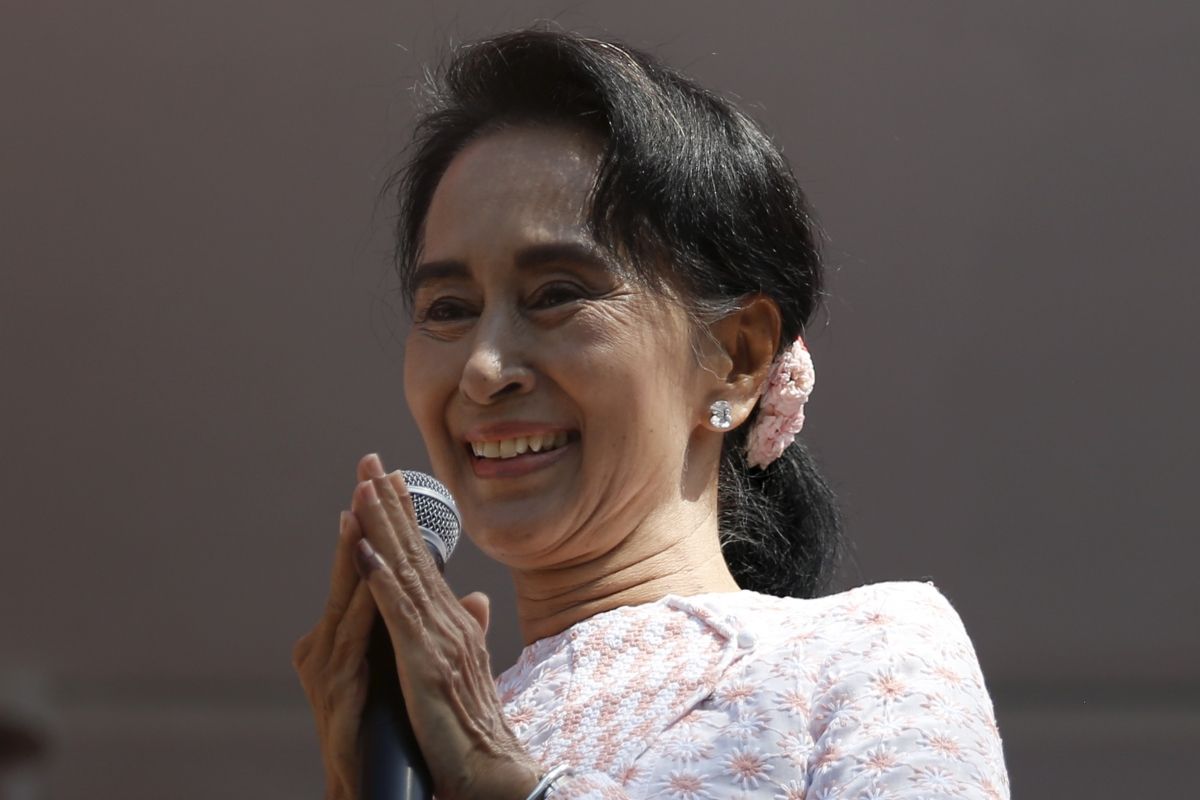 The Nobel Peace Prize-laureate Aung San Suu Kyi has won her seat in the most democratic elections in Myanmar for 25 years. The 70-year-old, known by her supporters simply as "The Lady", will return as the member of parliament for the Kawhmu constituency in Yangon, Myanmar's largest city and Suu Kyi's birthplace. Her re-election is one of many successes for her party, the National League for Democracy (NLD), which has won 90 percent of the seats so far declared.
According to the NLD Facebook page, Suu Kyi has written to Myanmar's President Thein Sein, House Speaker Shwe Mann and the country's commander-in-chief Min Aung Hlaing, to suggest a meeting. Suu Kyi plans to discuss the results of the election with them and will push for a "national reconciliation" with the country's military elite. The country's information minister, Ye Htut wrote on his Facebook page that such a conversation will only happen once all the results have been released.
The full results of the elections will not be known for a few more daysless than half of all the seats have been declared, despite the fact voting closed on Sunday. Of the 491 seats being contested in both houses of parliament, upper and lower, 182 have been announced so far. The NLD has taken 163 of these while the country's ruling party, the military-backed Union Solidarity Development Party (USDP) only holds 10. Outgoing speaker Mann and the USDP's acting chairman, Htay Oo were two of the USDP candidates who failed to get re-elected.
Despite her popularity and position as leader of the NLD, Suu Kyi is constitutionally barred from becoming president because she married the British historian Michael Aris and had two, foreign-born sons with himAlexander and Kim Aris. However, she has expressed her desire to circumvent Myanmar's constitution and lead the country in a role superior to that of president.
Though it looks almost certain that the NLD will claim victory, the party must still gain two-thirds of all seats as a quarter are automatically awarded to unelected military officials. Representatives from the NLD have repeatedly said this week that they believe they will pass this threshold.