Aung San Suu Kyi's Myanmar a 'Disgrace:' Bob Geldof Slams Nobel Laureate, Trump, Putin and More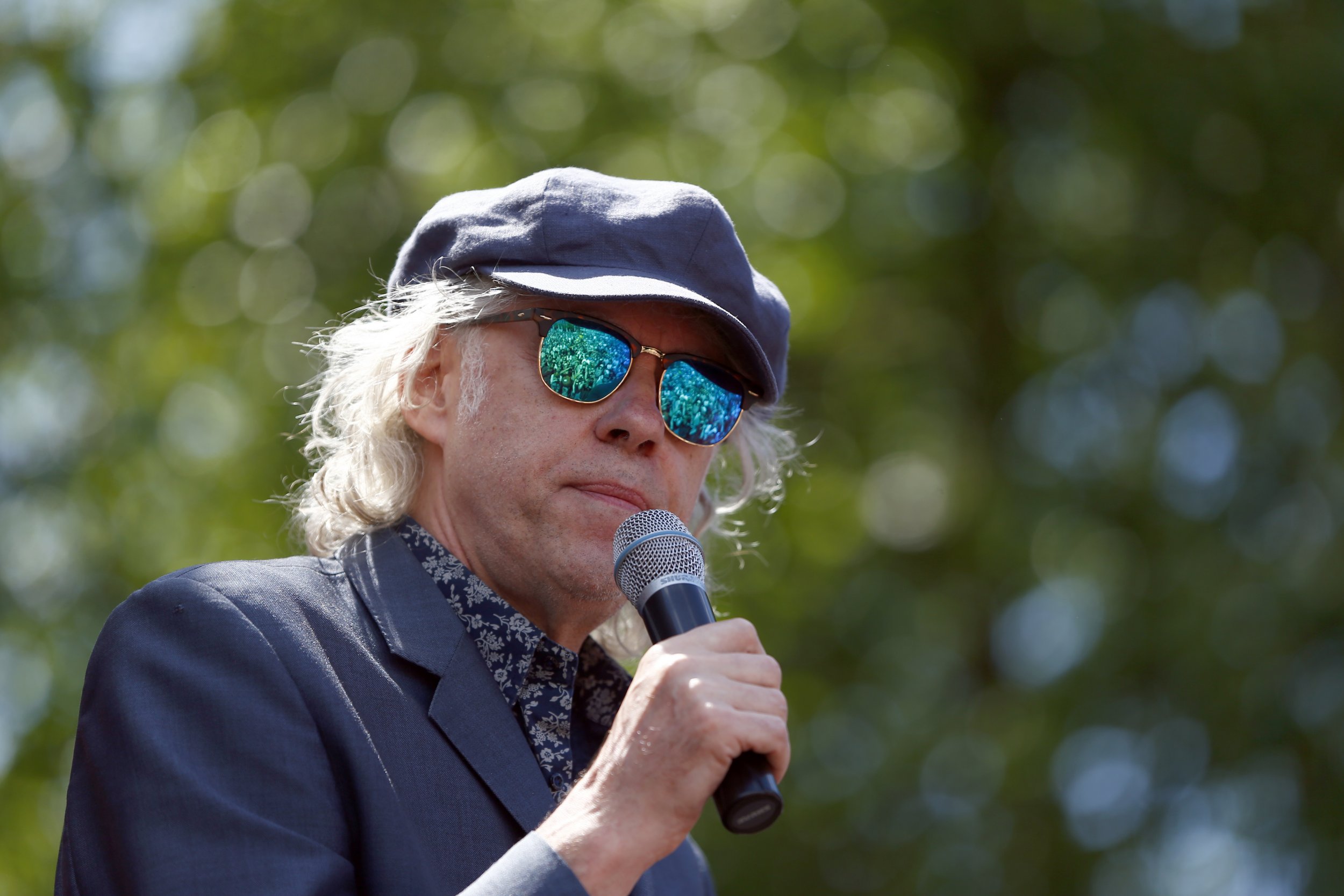 Singer and activist Bob Geldof has used a speech at a young leadership conference to lay into a series of world figures, particularly singling out Myanmar's Aung San Suu Kyi.
Speaking in Bogota, Colombia, at the opening ceremony of One Young World, an event celebrating and encouraging young leaders globally, Geldof said he was "sick of what has happened in the [last] 12 months."
The event features a number of Nobel Peace Laureates among the speakers list, including for U.N. General Secretary Kofi Annan and Arab women's rights activist Tawakkol Karman.
Without naming Suu Kyi by name, but clearly referencing her, Geldof said, "One [Nobel Laureate] in Myanmar insults them all. Took the greatest prize humans can give to another… and becomes one of the great ethnic cleansers of our planet. This is a disgrace."
The singer, who famously organized Live Aid, a concert in aid of famine in Ethiopia in 1985 and a follow up in 2005, continued his speech naming other world leaders that he said he "loathes."
"I'm sick of Vladimir Putin. I'm sick of Xi Jinping. I'm sick of Trump. I'm sick of Erdogan."
The crowd's grew progressively louder through his list of the Russian, Chinese, American and Turkish leaders. The poverty campaigner and honorary knight continued to call on the young people to "have ideas" in order to change the world.
He recently described the U.S. president as "vulgar" and noted that Trump's decision in July to pull out of the Paris climate accord had galvanized greater moves to combat climate change within individual states than might have happened otherwise.
He has also been an outspoken critic of the U.K.'s decision to leave the European Union, and was responsible for one of the oddest moments of the campaign when he sailed a flotilla down London's Thames to meet former UKIP leader and anti-Europe campaigner Nigel Farage.
Climate change and global relations will both be one of the focus points for the One Young World conference, with high profile speakers including Cher and Iron Maiden's Bruce Dickinson talking alongside Nobel Laureates, including Colombia's president Juan Manuel Santos, and campaigners, such as North Korean escapee Yeonmi Park about the biggest challenges facing the world.
Siobhan Morrin is in Bogota, Colombia, courtesy of One Young World conference organizers.