Aura Mason Luxe Digital Photo Frame Shows Off Stunning Memories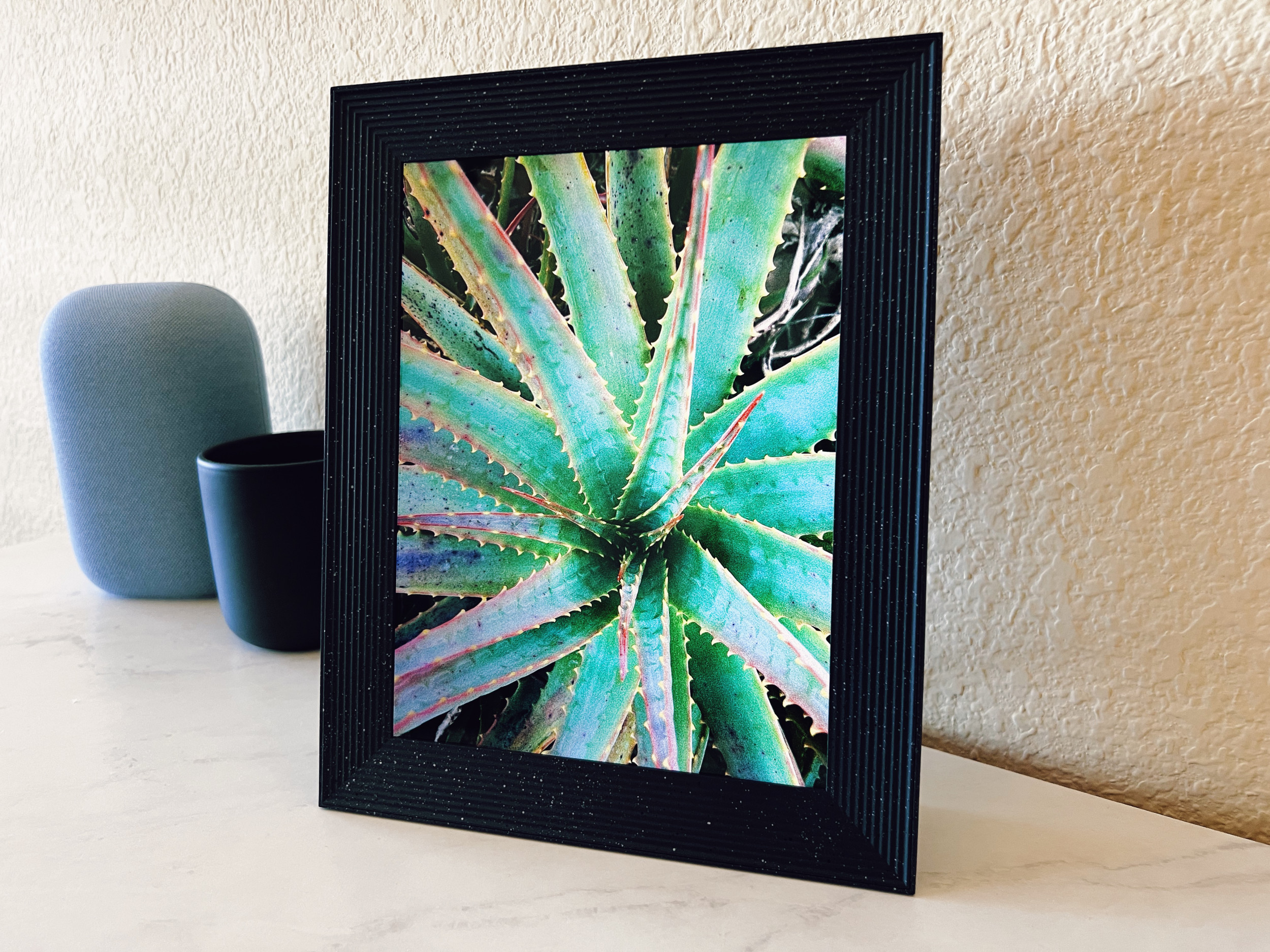 A digital photo frame doesn't have to be a set-it and forget-it type of gadget, but it usually is. This is a passive category of products. Even after getting this new Aura Mason Luxe frame in for review, it didn't take long before I stopped adding new photos or touching it every day. A few days after loading up my favorite photos, in the midst of a busy schedule, the frame was just a nice piece of decor. Unlike other digital photo frames, however, the Mason Luxe has caught my eye more often throughout the day and impresses me each time it does.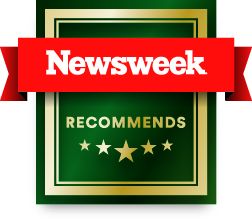 Looking sharp is this frame's main job, after all. With a higher, 2K (2048 x 1536) screen resolution than its 1600 x 1200 predecessor, it looks really bright and vivid. The glossy pictures it displays pop when viewing them straight on. Even from extreme side angles, these memories are still highly visible.
While the Mason Luxe might not be able to overcome my inertia, it does display the photos it has stored with a resounding brilliance. More than any other frame has before, it constantly makes me think that I should upload additional pictures, simply to see how they'll look.
TL;DR
Pros:
The high-resolution screen (2048 by 1536) looks stunning
Unlimited photo and video storage
Video playback with sound
Cons:
A premium-priced frame (especially for the 9.7-inch size)
Buy at Best Buy.
A Revised Aura Mason Frame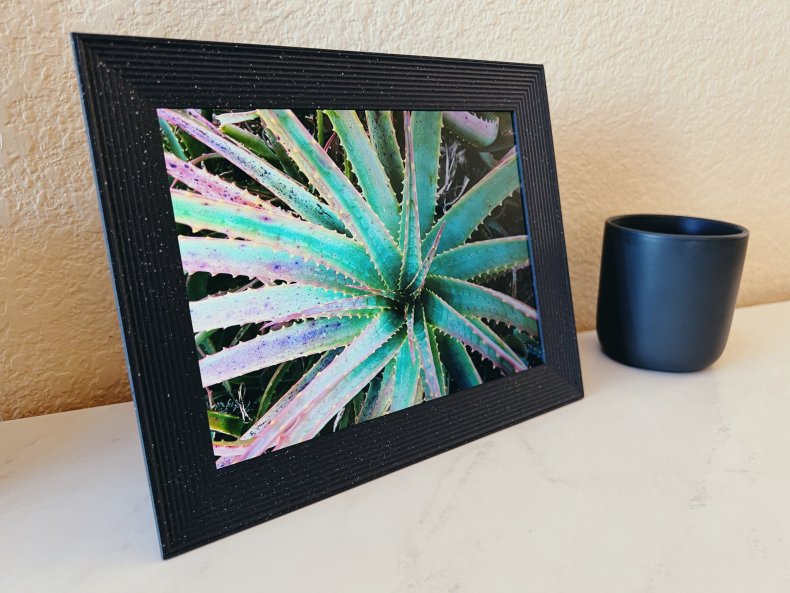 Aura sells a few different sizes and styles of digital frames. I'll focus on its Mason Luxe version since it's the newest and a premium option. The Mason Luxe retails for $249.99 and sits alongside the regular $199.99 Mason frame.
For reference, the basic Mason frame measures only 9 inches on the diagonal, while the Mason Luxe is 9.7 inches and has a higher resolution. The other main differentiator at launch is that the Luxe version has a speaker to play audio.
Both versions of the Mason frame have unlimited photo storage and can rotate to landscape or portrait orientation, adjust slideshow speed, shuffle photos and use the iOS or Android mobile apps. There are many more similarities than differences between the two versions.
I can only comment on the look of the Mason Luxe. I don't have the standard Mason frame to compare it with directly. I do have Meural's 15.6-inch Smart WiFi Photo Frame, which has a 1920 x 1080 resolution. These two frames represent very different products, however. Meural's large digital frame has an anti-glare IPS liquid-crystal screen with its TrueArt technology so that photos look more like they were printed and are physical objects. The Mason Luxe's glossy screen isn't trying to fool anyone about its being digital. It does pack in enough pixels to be confident about how it looks, though. Its stonelike border is fashionable, if not a little thick.
The Mason Luxe screen does have the possibility to catch glare. In a bright and sunny location, it might present some viewing problems. Though occasional glare might be the only disappointing aspect I had noticed about the product over the course of a couple of weeks.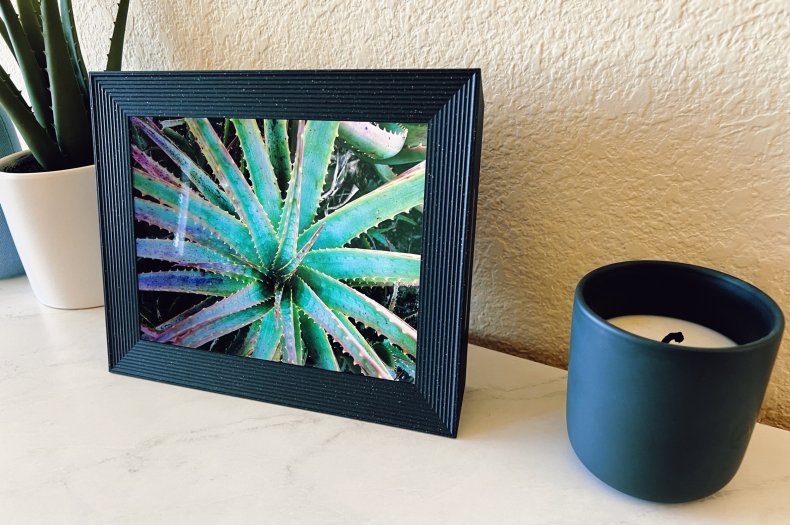 Videos!
The other enhancement to the Mason Luxe version of this frame comes in the form of a rear speaker for videos. As of September 2021, all frames from the company can support videos, but only revised hardware will have a speaker to play audio from videos. (Frames without a speaker will play videos silently.) It seems this feature is still being ironed out as the latest iOS app from the App Store I downloaded still retains the notice "Add Photos" despite its supporting uploading 30-second videos.
The Mason Luxe has a perforated area on its back, where the speaker resides. At its maximum setting, the frame's speaker is louder than my iPhone 13 Pro playing audio at full volume. The Mason Luxe at full volume doesn't distort and still has a decent sounding quality to it. The frame could provide sufficient viewing for a living room space with a small group of people crowded around it.
Videos can play automatically when their spot in the photo rotation comes up. Once a video plays, it shows the first frame until it switches to the next piece of media. Videos, or even Apple Live Photos, can be replayed by tapping the touch strip on the top of the frame and then sliding a finger to navigate to the Replay option.
I do think having support for videos is an important feature of Aura frames in general, but I stopped videos from playing automatically by changing the auto-play videos setting in the Aura app. I don't even really like having the short clips of Live Photos play, despite loving Live Photos on my phone. Personally, I'm a little more traditional in liking only still images displayed in a frame. This Live Photos feature isn't important enough for me to consider it valuable, but for people who do, it works fine here on the Mason Luxe.
Aura App
It wouldn't matter how good the screen on the Mason Luxe frame looked if the software were a pain to use. Luckily, the Aura mobile app has an easy-to-understand interface. The company's software component has been simple and straightforward from the start. Most importantly, Aura places high emphasis on sharing its frames with multiple users. The collaboration, from near or far, is the primary reason an Aura frame is a terrific gift. People with a frame can allow anyone to contribute photos to their frame through the free Aura app on Android or iOS.
If there are any complaints about the software, it's that the app is too simple. There might be too few organization elements for photos, such as no folders or playlists, and displaying pictures can only be done on shuffle or chronologically. It's a fine line, however, as I would worry that more advanced features would convolute the overall experience. If you do want to dig into the app, you can manually crop photos to fit the frame orientation you prefer. That's pretty much the extent of its manual editing controls.
More than other frames, I actually think the biggest competitor to Aura is Google, with its Nest Hub, or Amazon, with its Echo Show. Those devices can't hold a candle to how the Mason Luxe looks, but those are the two companies with smart displays that are most likely to provide a solution to the problem of a stale library of photos being shown. Aura is dipping its toes into artificial intelligence and, for instance, will try to pair portrait photos together when the frame is in landscape orientation. But not having some kind of automated photo library connection planned for the future would be the weakest link in Aura's long-term strategy.
Should You Buy the Mason Luxe Frame?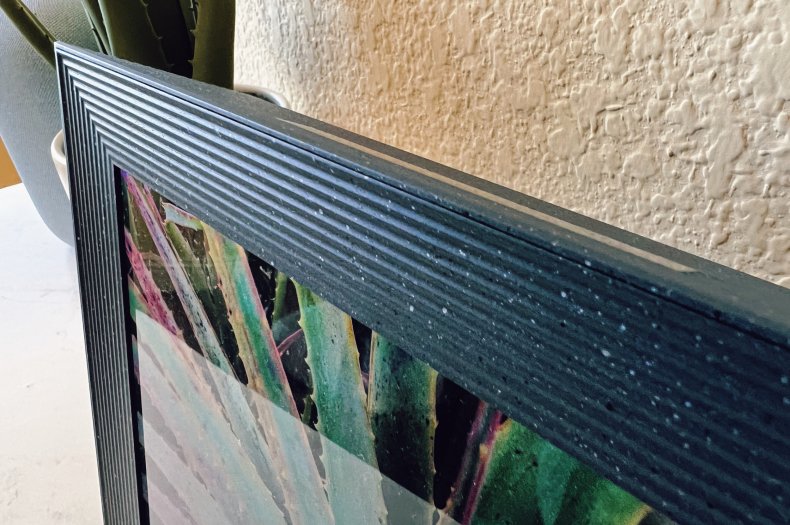 When it comes down to it, the single, consumer-facing improvement this Mason Luxe frame adds is a beautiful screen. Arguably, the screen is also the only thing that really matters when it comes to a digital frame. And yet it probably wouldn't be worth the extra money to some people. The other frames aren't that much lower resolution, after all. I've seen the Aura Carver frame in person, and it looks perfectly fine.
A small, 9.7-inch screen that costs around $250—the same as some 28-inch 4K monitors—is a considerable investment. I really like how the Mason Luxe looks, and it can make memories shine. I also wouldn't disagree with anyone leaning toward a lower-cost option. If you don't go with the Mason Luxe, a different Aura frame is worth considering strongly since the company has one of the best sharing and collaborative app experiences.
Buy at Best Buy for $249.99.
Newsweek may earn a commission from links on this page, but we only recommend products we back. We participate in various affiliate marketing programs, which means we may get paid commissions on editorially chosen products purchased through our links to retailer sites.