Aurora, Colorado Shooting Near School Sends Six Teens to Hospital, One in Emergency Surgery
A teenager was in emergency surgery and five others were hospitalized after being shot near a high school in Aurora, Colorado Monday afternoon, according to local police.
The victims, whose ages range from 14 to 18 years old, were shot at Nome Park at about 12:45 p.m. local time, Aurora Police Chief Vanessa Wilson said during a press conference at the scene of the shooting Monday afternoon.
The park is located just north of Aurora Central High School, where the victims attend school, Wilson said.
Their injuries were not believed to be life-threatening, but "obviously anyone shot with a weapon or gunshot is serious," Wilson said. The 18-year-old victim self-transported to the hospital with minor injuries, according to police.
Three victims were brought to Children's Hospital and were in stable condition and reunited with their family, while two others were taken to the University of Colorado Hospital, FOX31, a Denver-based news station, reported.
The suspects fled the scene and are still at large, Wilson said. She said police have received several reports of suspicious vehicles, but the details are being withheld until police can confirm which vehicles were involved in the shooting.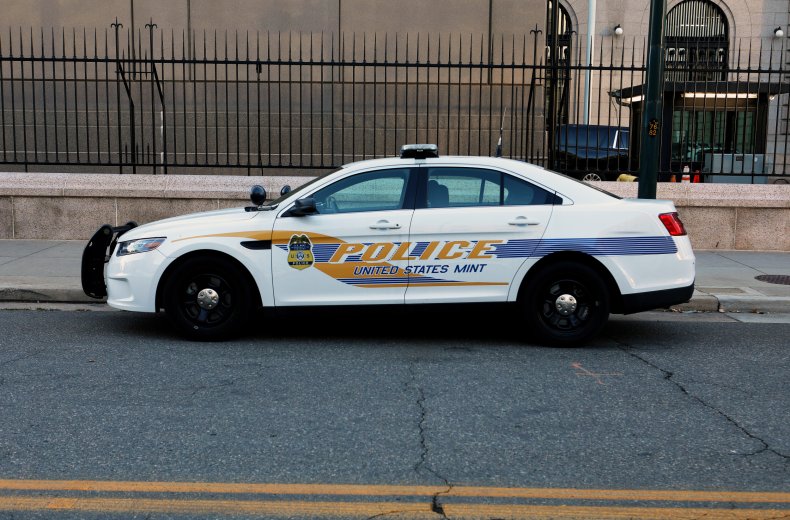 It is known not if the suspects attended the high school, Wilson said. The shooting is being investigated by the police department's gang unit. When a reporter asked Wilson if it was gang-related, she said police would not leave "any rock uncovered."
Wilson called out the shooting as part of a national "public health crisis" that members of the public should be "outraged" about.
"When I got the call my heart dropped," she said. "Enough is enough. We need to come together as a community. This is a public health crisis."
She called on anyone who has any information that could help investigators, including video footage, to contact police. She said she has not been told if the shooting is linked to other crimes.
The school was releasing students Monday afternoon after securing its perimeters, Wilson said.
Henry Martinez, a man who lives near the park and called 911, told FOX31 that he estimates he heard at least 30 gunshots "in rapid succession."
Martinez said that he saw one teenager on a stretcher and that students from the nearby high school frequently pack the park.
"It makes me sad about it because they're so young," he told the television station.
The station reported that three aggravated assaults—one involving a gun—have occurred at the park so far in 2021. Another three gun-related aggravated assaults occurred across the street.
The shooting occurred only a few miles from the movie theater where 12 people were fatally shot and 70 others were injured during a viewing of The Dark Knight Rises in 2012.