Aurora Shooting At Henry Pratt Live Updates: Police Respond to Scene, five killed
Police officers responded to a possible shooter at the Henry Pratt Company in Aurora, Illinois, on Friday.
Update: 11:15 p.m. EST- In a press briefing, Aurora Police Chief Kristen Ziman confirmed that five employees of the manufacturing plant were killed by Gary Martin. Martin was also killed after exchanging gunfire with responding police officers.
Ziman said that preliminary reports indicate that Martin shot the five employees before police arrived. He also shot two of the four first responders on scene and then later shot three other officers as more cops arrived at the plant. A search was conducted of the 29,000 sq ft facility until Martin was located and, at that time, he exchanged fire with law enforcement.
The identifies of the victims and the wounded officers were not released at the briefing.
Ziman also did not confirm that Martin has a previous criminal history. However, police searched Martin's residence but found nothing to indicate that he had planned the shooting. Ziman said that Martin had been employed by the Henry Pratt Company for 15 years and that he was being terminated today. It was unclear to the Aurora Police Department and the FBI where or why Martin began shooting or where the gun came from.
Ziman said that law enforcement believes Martin used one gun during the shooting, a Smith & Wesson handgun. It is unknown if the weapon was registered to him.
An additional press briefing will be held at 10 a.m. CT.
Update: 6:39 p.m. EST- In a press briefing, Aurora Police Chief Kristen Ziman confirmed that five people were killed during the shooting, including 45-year-old gunman Gary Martin.
Additionally, five police officers were injured while responding to the shooting. Two of those officers were airlifted to hospitals in Chicago. A sixth officer was sent to a local hospital to be treated for a knee injury.
Ziman said that there is no known motive for the shooting, but that authorities believe Martin was an employee at the plant where the shooting took place.
"My heart goes out to the victims and their families who simply went to work today like any other day," Ziman said.
A second press briefing will be held at 9 p.m. CT to provide more information regarding the investigation.
Update: 6:27 p.m. EST- Muhammed confirmed that four police officers were wounded in the shooting and at least one person killed. The officers have been taken to local hospitals and are in stable condition.
Update: 4:16 p.m. EST–Clayton Muhammad, the director of communications at the City of Aurora, told WGN that there were multiple injuries, including officers, who are in stable injuries. He added that specific details about those who were injured would be shared at a later time.
Update: 4:07 p.m. EST–The City of Aurora confirmed that the shooter was apprehended. The area is still on lockdown, however.
Original story:
The Aurora Police Department told Newsweek that an investigation was ongoing and declined to give further details. However, the local Patch website said that officers and SWAT teams were on the scene at 2:00 p.m. CST.
The City of Aurora confirmed that police were responding to an active shooter in a post on Twitter.
Photos from the scene showed law enforcement officers running toward the area with firearms and a row of police cars lining the side of the street. Megan Jones, a local reporter posted on Twitter that the Kendall County Fire dispatch said the Aurora Police Department requested as many ambulances as possible.
West Aurora School District 129 posted on Facebook that all district students were being held in place for their safety because of the police presence in the area. The county sheriff instructed schools to be put on a soft lockdown, meaning teaching will continue but with limited movement.
"Normal operations will resume when the soft lockdown has been lifted," the school district said. "No one will be allowed to leave or enter our buildings until the soft lockdown has been lifted."
Bureau of Alcohol, Tobacco, Firearms and Explosives in Chicago also responded to the scene. WGN reported that hospitals located nearby were put on stand by.
Mercy Medical Center told CNN that the hospital and Rush Copley Medical Center were receiving patients, although no numbers or conditions were given.
John Probst, who witnessed the shooting, told WLS that the shooter was allegedly a fellow employee and had a pistol and a laser. He claimed he ran from the building and saw at least one person bleeding.
Although it was initially reported Henry Pratt Company was the location of the shooter, Aurora police gave an address that corresponds to Alro Steel. Both buildings are in the same industrial complex.
Aurora, Illinois Shooting Updates Live Stream
This is a developing story and will be updated as more information becomes available.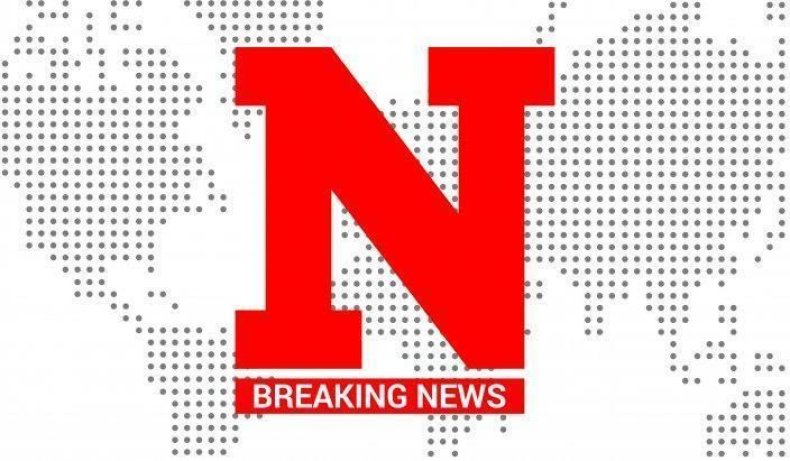 Aurora Shooting At Henry Pratt Live Updates: Police Respond to Scene, five killed | U.S.