Auschwitz Ceremony Marks 70 Years Since Liberation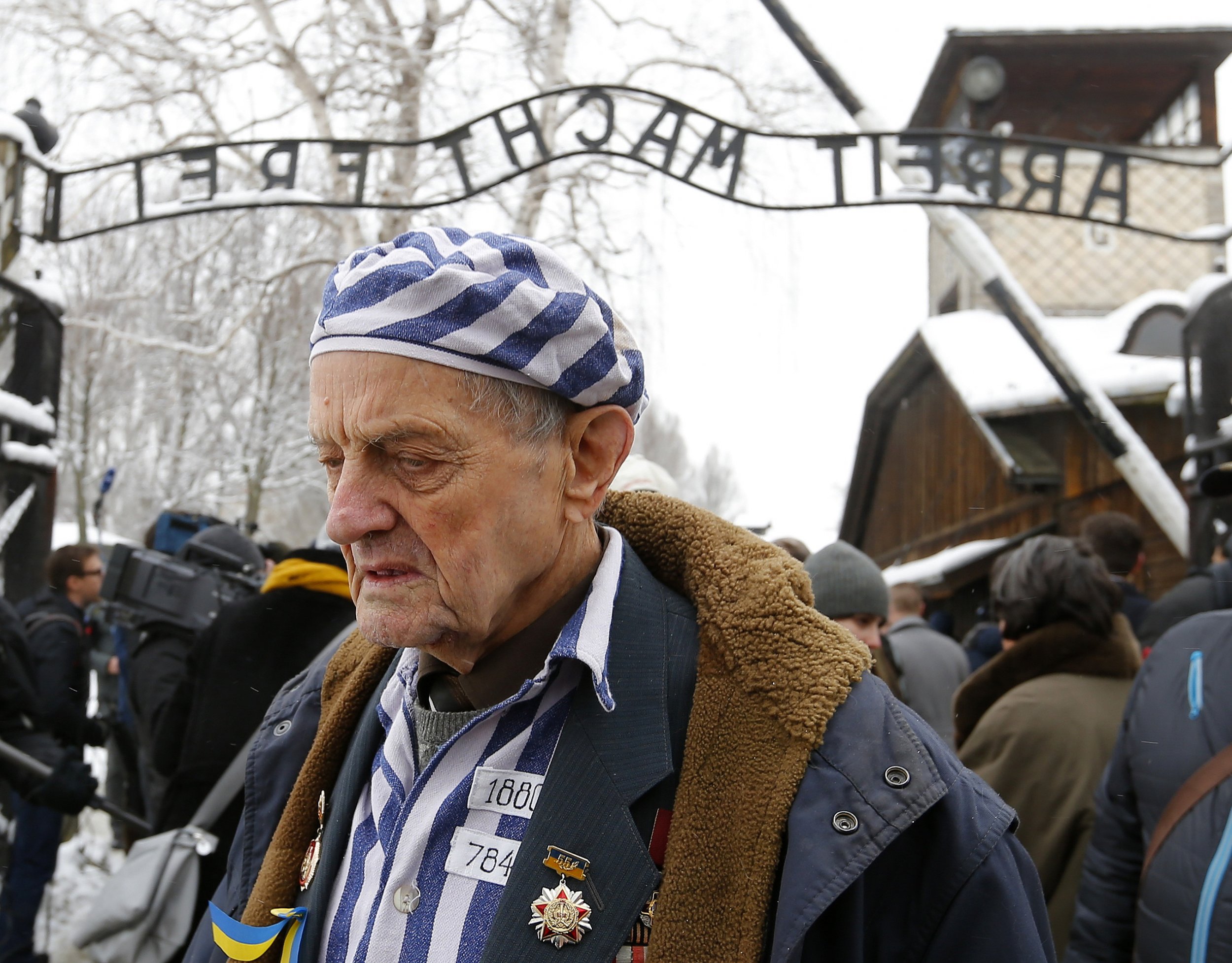 Survivors of Auschwitz visited the site of the former concentration camp in Poland on Monday to mark the 70th anniversary of its liberation.
The private visits by survivors to the camp came on the eve of International Holocaust Remembrance Day, which honors those who lost their lives at the hands of the Nazis and their collaborators, including six million Jews and members of other persecuted groups.
1.1 million people were killed by the Nazi regime at Auschwitz, which was initally built in Oświęcim, Poland, in 1940 for Polish prisoners, but later became the largest death camp for European Jews. 90 percent of those who died at Auschwitz were Jewish.
Auschwtiz was liberated on Jan. 27, 1945, by soldiers belonging to the Soviet Red Army. Prisoners from Roma descent, as well as Jews, Poles, gay prisoners and those of other ethnicities, were killed at the camp.
Seven decades later, the United Nations held its first-ever meeting on the rise of global anti-semitism last week and warned of an uptick in violence against Jews, particularly after the attack in Paris earlier this month that killed four people at a Kosher supermarket.
A commemoration ceremony at the former prison on Tuesday will mark the 70th anniversary of liberation of Auschwitz. Foreign dignitaries and heads of state, including U.S. Treasury Secretary Jack Lew, who is Jewish and whose family comes from Poland, will be present.
100 survivors from 19 countries are expected to take part in the ceremony, including those who visited the camp today and are pictured here. A group of doctors will accompany the survivors, as the visit will be an overwhelming emotional experience, especially for those visiting for the first time since they were freed, USA Today reports.