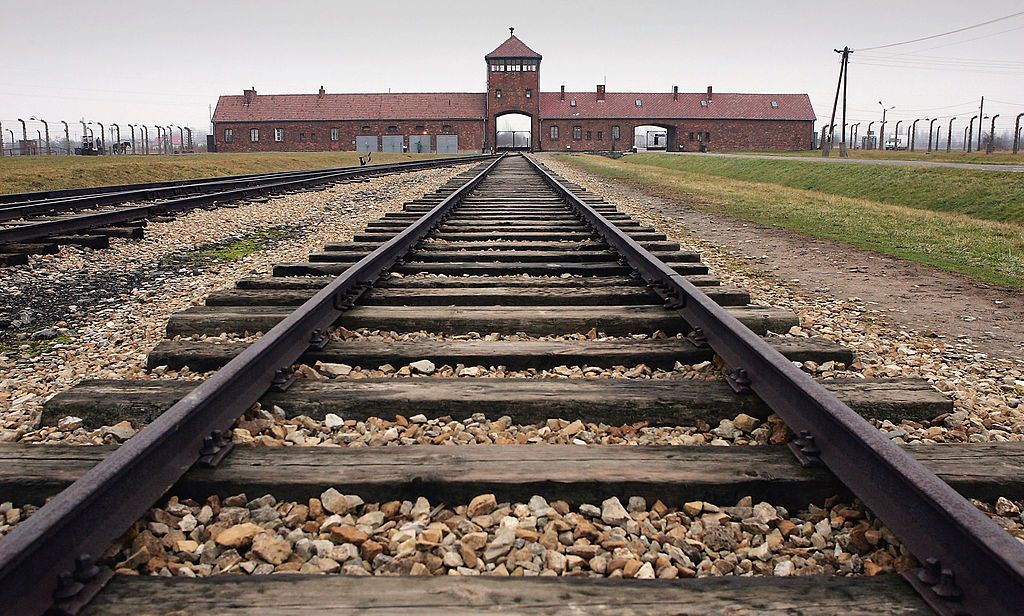 Officials at the Auschwitz-Birkenau Memorial and Museum in Poland have criticized a Louisiana congressman who narrated a section of a video from inside one of the concentration camp's gas chambers.
Representative Clay Higgins posted the video Saturday. In it he pays tribute to those murdered in the camp, and says "Man's inhumanity to man can be quite shocking."
Over a violin solo from the film Schindler's List, Higgins films a five-minute tour of the camp, where an estimated 1.1 million Jews and others were killed by the Nazis.
"This is why homeland security must be squared away, why our military must be invincible," says Higgins, a former law enforcement officer who serves on the House Homeland Security Committee. "The world's a smaller place now than it was in World War II. The United States is more accessible to terror like this, horror like this.
"It's hard to walk away from the gas chambers and ovens without a very sober feeling of commitment—unwavering commitment—to make damn sure that the United States of America is protected from the evils of the world."
On its official Twitter account, the Auschwitz-Birkenau Memorial and Museum criticized Higgins.
"Everyone has the right to personal reflections. However, inside a former gas chamber, there should be mournful silence. It's not a stage," said the tweet.
It later tweeted a picture of a sign at the entrance to the building where the first gas chambers at Auschwitz were created, requesting visitors to maintain silence.
Newsweek has contacted Representative Higgins for comment.