Austin Bombings Shine Spotlight on Racial Divisions as World Focuses on City's Progressive Culture
A series of bombings have shaken Austin, Texas, in recent weeks, stirring up feelings of trauma across racial lines at a time usually reserved for celebrating the city's vibrant cultural scene, residents have told Newsweek.
Two people have been killed so far in a string of four separate bombing attacks in Austin since March 2. On Sunday night, a blast that police said was triggered by a tripwire injured two people, bringing the total number of wounded in the attacks to four. The previous explosions were delivered to the victims as packages. Additionally, a package bomb exploded at a FedEx facility in San Antonio, Texas, officials reported Tuesday, later confirming that it was destined for Austin.
The majority of the bombing attacks occurred during South by Southwest, the annual music, film and technology festival that overtakes the city each March, injecting hundreds of millions of dollars into the local economy. While the festival has traditionally shone a global spotlight on Austin's progressive culture, the bombings have resurfaced allegations of racial division across the city.
The two victims on Sunday night were white, while the previous victims were black or Hispanic. Interim Austin Police Chief Brian Manley told ABC News' Good Morning America on Monday that race, which many residents of the city had suggested as a potential motive in the attacks prior to Sunday, was still being examined as a factor.
Fatima Mann, the co-founder of Counterbalance: ATX, a nonprofit civil rights organization based in Austin, said that the killings of Anthony Stephen House on March 2, and Draylen William Mason on March 12, opened up familiar wounds to people of color living in the city. Austin's broader population has been growing in recent years, but its black population has decreased, according to a report by a local NPR affiliate.
Mann said that the first three attacks took place on the East side of the city, which is more densely populated with black and Hispanic residents. And some of those living in the area have gone so far as to describe the city as being segregated by race.
"Black and brown people in the city are wondering if they're going to find the bomber sooner now," Mann told Newsweek, referring to the fact that the blast last night was the first to impact white victims. "Black and brown people are accustomed to violence and this is just bringing up past trauma."
Mann says that Austin's reputation as a liberal and progressive haven of the South, which is often celebrated at this time of year, has been undercut by the frustration unearthed by black and Latino residents. Her comments echo other criticisms made about Austin that failed to make national headlines—until the bombings shined a spotlight on the city's people of color.
Chance the Rapper, who is frequently outspoken on social and political issues, hinted at similar sentiments when tweeting about the racial implications of the bombings.
"Someone is serial murdering Black and Latino men and women in Texas right now," the Chicago native wrote. "One of them was just a boy. Hold your leaders accountable. Even if you aren't from Texas, your elected officials should be talking about this."
Prior to the tripwire bomb that injured two white victims, Nelson Linder, president of the Austin NAACP, told NBC News that he thought the bombs were targeting prominent black families.
He told Newsweek on Monday that it was important for members of the black community to wait and see what emerges from the ongoing police investigation.
"Our minds are open and we need to follow the evidence," Linder said. "We are telling our kids not to pick up any packages. It's important that we work together."
Austin Police did not respond to a request for comment about the differing social demographics between the first three bombings and Sunday's blast but have said that all four incidents are the working of one "serial bomber."
The fears that are being stoked by the violence were on display Saturday in the heart of the city's vibrant music scene. A show headlined by The Roots, a veteran hip-hop act from Philadelphia whose lyrics often reflect on politics and violence, was canceled in East Austin that night due to security concerns over a bomb threat waged against the venue. Trevor Weldon Ingram, 26, was charged with making the threat, though police do not believe Ingram has any connection to the spate of actual explosions.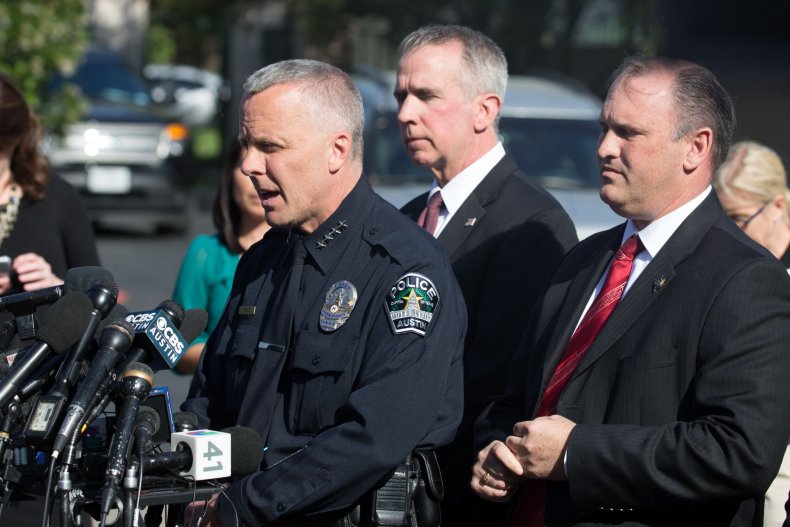 Amanda Hernandez, an Austin resident who waited in line for hours to see the show, said that the level of anxiety in the city increased substantially after the third and fourth explosions.
"I definitely don't think it really scared people until [Monday] morning," she said. "Now everyone is kind of scared. It's spreading all over the city. It seems like South By distracted people, and then waking up this morning with another scare, and having it be a more sophisticated bomb—it's definitely all people are talking about now." Hernandez is now "more nervous to walk around," she says, particularly since the third explosion took place several miles from her house.
Aside from the Roots show, most of the week's music events carried on without incident. "As rock and roll has reacted in the past, you kind of can't let it stop you," says Jim McGuinn, a SXSW attendee who serves as program director on Minnesota Public Radio.
But the explosions did bring an undercurrent of anxiety to a festival that was rocked by violence just four years ago when a speeding car blew past a barricade and killed four people.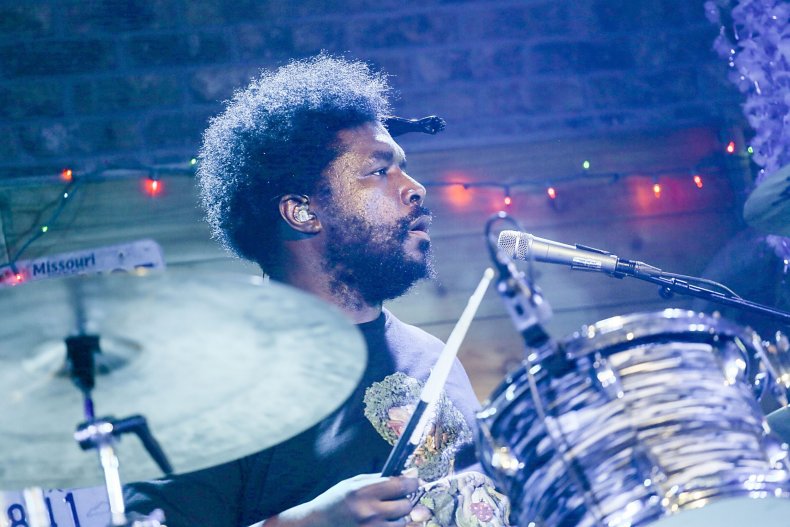 Officials are offering a reward of $115,000 for information that will lead to the arrest of the bomber.
Manley spoke directly to the attacker or attackers at a press briefing on Sunday, adding that he understood that the bombings were "meant to send a message" but that it was unclear to authorities what it was.
"We want to understand what brought you to this point," he said. "And we want to listen to you."