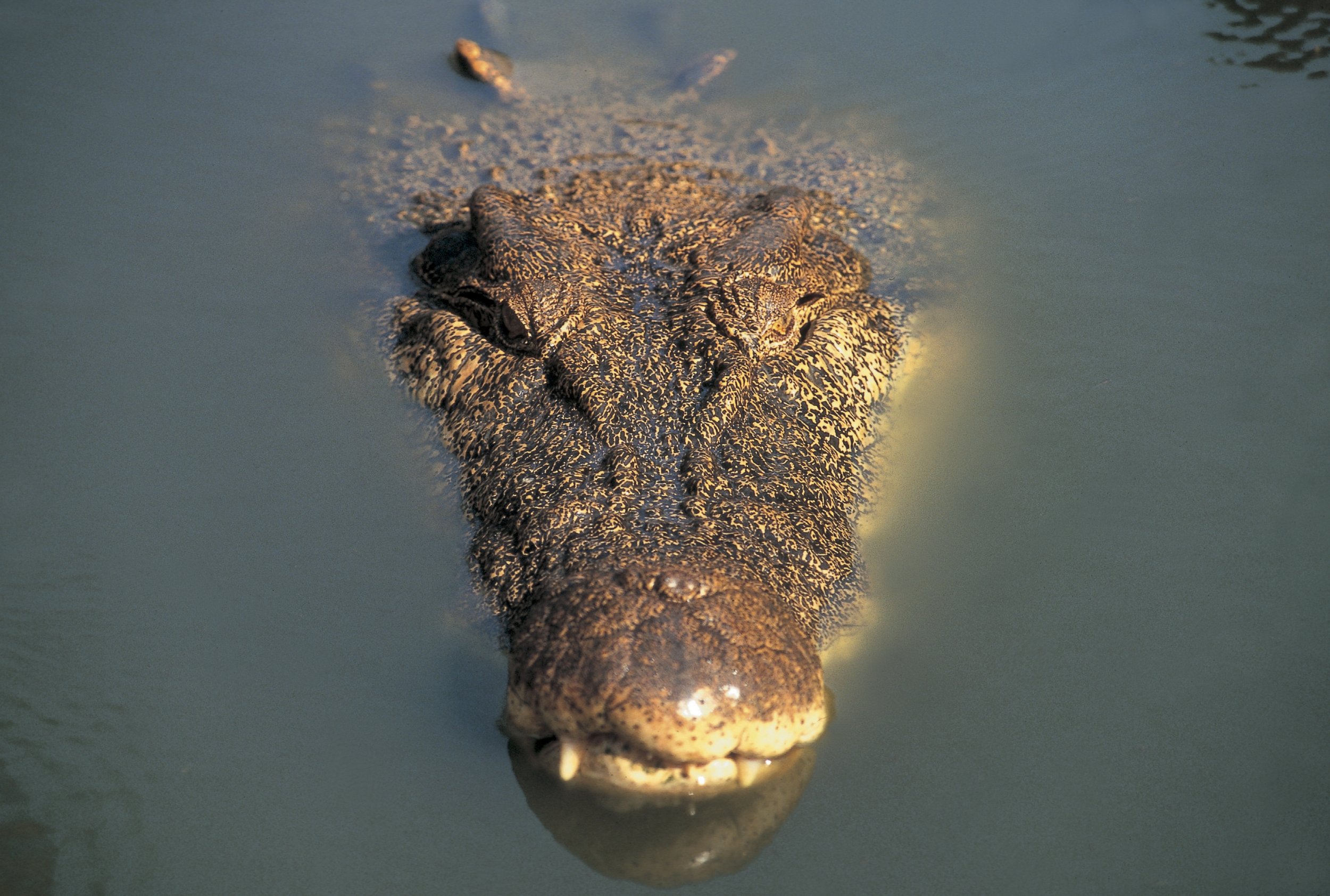 Australian authorities are hunting a crocodile after an elderly woman went missing from her nursing home on October 10.
Wildlife officers are searching the area near crocodile-infested Craiglie Creek in Queensland with helicopters and have set crocodile traps in the hope of catching the reptile.
"We are looking for a relatively large animal, greater than three metres [10 feet], showing a level of boldness and sunning itself for large periods of time," Department of Environment and Heritage Protection Wildlife Director Michael Joyce said Friday, quoted in the Australian press.
Police found human remains and items likely belonging to the 79-year-old grandmother, including a walking cane bearing her name, Anne Cameron. A forensic examination expected in the next few days will officially confirm her identity, but police said there were no other missing persons in the area.
The woman, who was suffering from dementia, wandered off in a very dense and thick isolated area of bushland about 1.2 miles away from the care home.
"It appeared she may have discarded her clothes," Acting Inspector Ed Lukin said at a news conference Friday. "We strongly suspect now that there has been involvement of a crocodile attack given the location of those items and the human remains located close to a watercourse," he added.
Lukin could not yet say at that stage of the investigation whether the woman was already dead when she was taken by the reptile.
The police had informed Cameron's family of the latest developments, saying they asked for privacy. Her granddaughter Isabella Eggins wrote on Facebook a message to thank those involved in the search for her grandmother.
"It is my deep regret to inform you that following an extensive search and the discovery of certain items as a result of that search, we have the firm belief that my nan Anne Cameron has passed away in tragic circumstances," she wrote, quoted in local press. "Unfortunately it did not end on good terms but she will be missed and will always be loved by her family."