Australia Reverses Position, Agrees To Accept 12,000 Refugees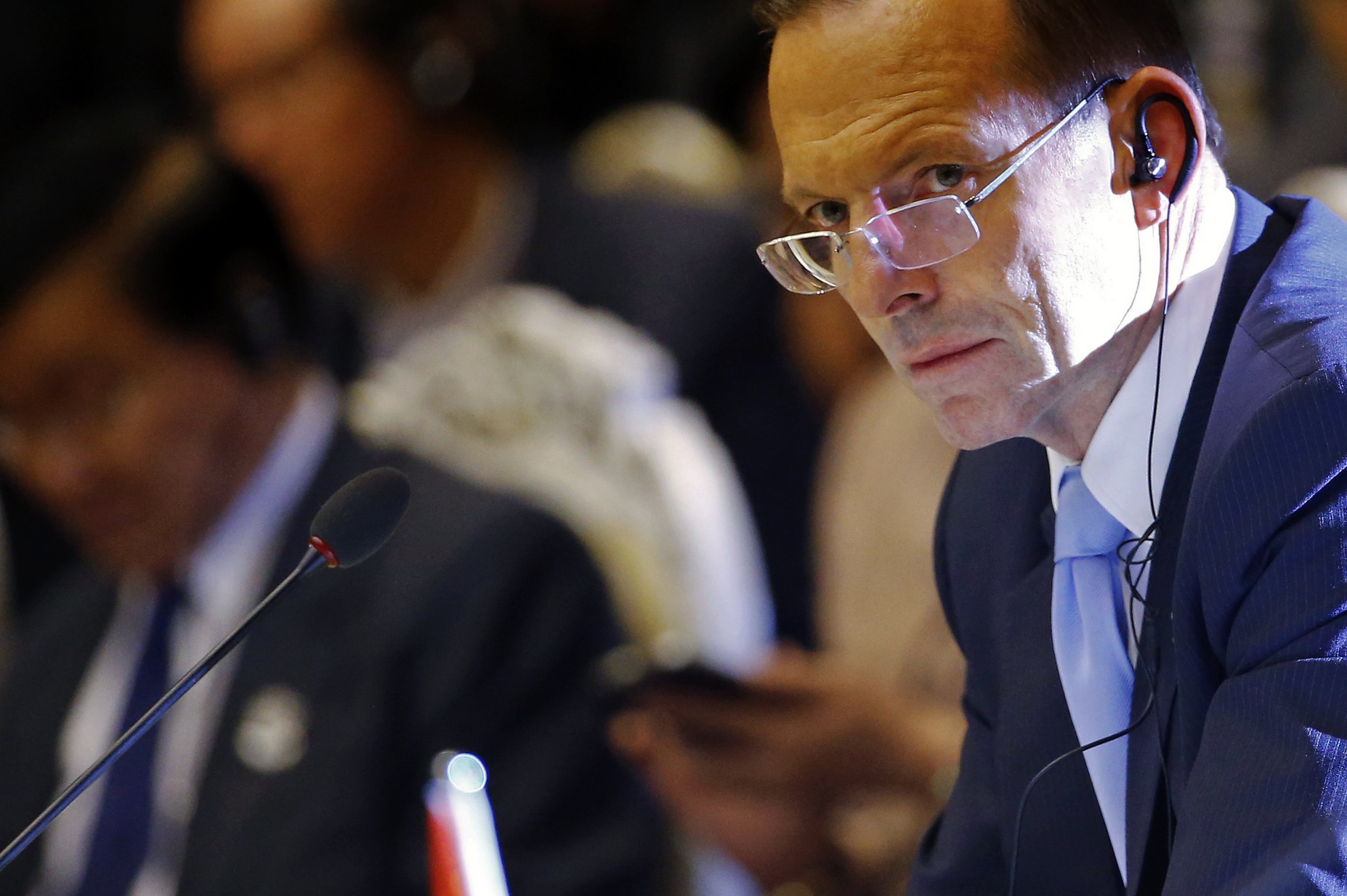 Australian Prime Minister Tony Abbott has announced the country will accept 12,000 additional refugees from the conflict in Syria and Iraq within a year, in a dramatic reversal on the issue.
Abbott also said that Australia would be extending its campaign of airstrikes against Islamic State (ISIS) to include Syria following a request by the U.S. government. Australia already assists with airstrikes in Iraq at the invitation of that government.
The Guardian reported that the additional 12,000 places will be permanent resettlement places for Syrian and Iraqi refugees displaced by conflict. The government aims to resettle the refugees within this financial year, Abbott said. The places will be in addition to Australia's existing humanitarian intake of 13,750 per year.
As recently as Sunday, Abbott said Australia would be prepared to accept more Syrian and Iraqi refugees, but that the country would be unlikely to increase its overall intake. However, the prime minister has come under increasing pressure from opposition politicians to do more to help Europe deal with the crisis, and thousands of Australians gathered across the country in candlelit vigils on Monday evening to express solidarity with refugees.
Abbott said that those most in need-women, children, and families from persecuted minorities-would be prioritized, and that Australian officials would shortly be dispatched to the region to identify candidates for resettlement. He resisted pressure from colleagues to prioritize Christian refugees, saying: "There are persecuted minorities that are Muslim, there are persecuted minorities that are non-Muslim, and our focus is on the persecuted minorities who have been displaced and are very unlikely ever to be able to go back to their original homes."
Australia was formally asked by the U.S. in August to join the airstrike campaign in Syria. Chief of the Defence Force, Mark Binskin, said bombing operations could commence "within the week."
Abbott also clarified that Australian fighter jets would be targeting ISIS sites in Syria, rather than the regime of Syrian president Bashar al-Assad. "I emphasize that our aircraft will be targeting Daesh [ISIS], not the Assad regime, evil though it is," said Abbott.
The Australian government will also provide an extra $44 million to assist the U.N. refugee agency with assisting refugees in Turkey, Lebanon and Jordan.
Elsewhere, Venezuelan president Nicolas Maduro said on Tuesday that the socialist country would offer asylum to 20,000 Syrian refugees. Maduro and former Venezuelan leader Hugo Chavez have previously expressed support for Assad and described the conflict as a Western "imperialist" plot, Reuters reported.