Australia Accidentally Leaked World Leaders' Personal Data, Including Obama's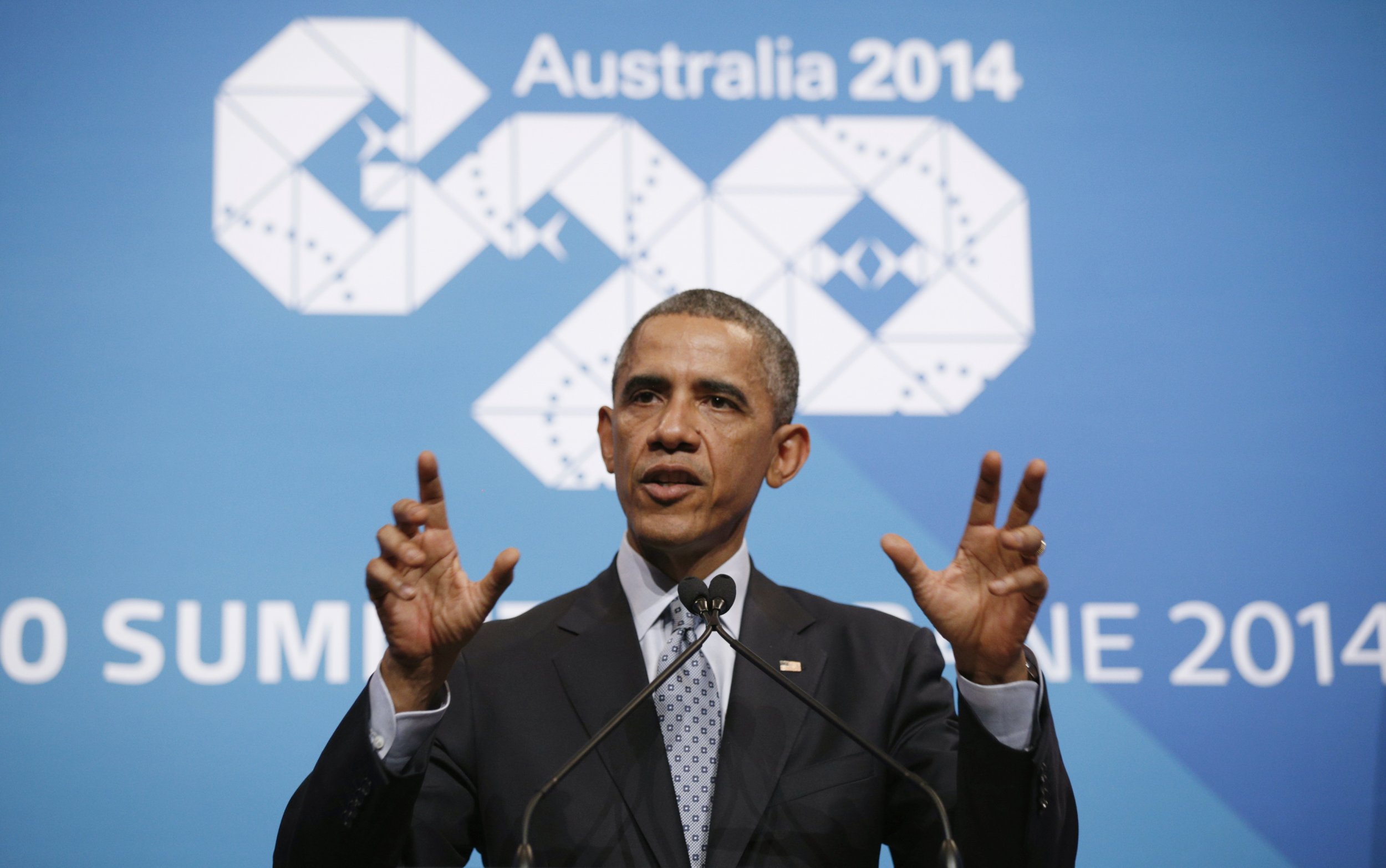 Australian immigration officials accidentally leaked the passport numbers and other personal data of world leaders including President Barack Obama in the days before the G-20 summit in Brisbane, last November, according to a report in The Guardian .
Human error caused the personal details of 31 world leaders to be passed on by Australia's Department of Immigration and Border Protection to the organizers of the Asian Cup soccer competition, held in Australia in January. The Australian immigration department did not report the breach to the world leaders.
Obama, German Chancellor Angela Merkel, British Prime Minister David Cameron and Indian Prime Minister Narendra Modi were among those attending the G-20 summit who had their details leaked on November 7, 2014, several days before the annual summit. An employee of Australia's immigration service is believed to have emailed the sensitive information to the Asian Cup organizers.
"The personal information which has been breached is the name, date of birth, title, position nationality, passport number, visa grant number and visa subclass held relating to 31 international leaders (i.e., prime ministers, presidents and their equivalents) attending the G20 leaders summit," reads an email by an immigration officer, obtained by The Guardian.
"The cause of the breach was human error. [Redacted] failed to check that the autofill function in Microsoft Outlook had entered the correct person's details into the email 'To' field. This led to the email being sent to the wrong person," the email reads.
The immigration department said it does not believe the email containing the data is publicly accessible or stored on any database.
Australia's immigration department also recommended against informing the leaders that their personal information had been leaked. However, that decision could be in violation of the privacy laws of several of the affected countries, including the U.K., France and Germany, which require mandatory notification for the victims of data breaches.