Australia Approves Indefinite Detention of 'High-Risk' Extremists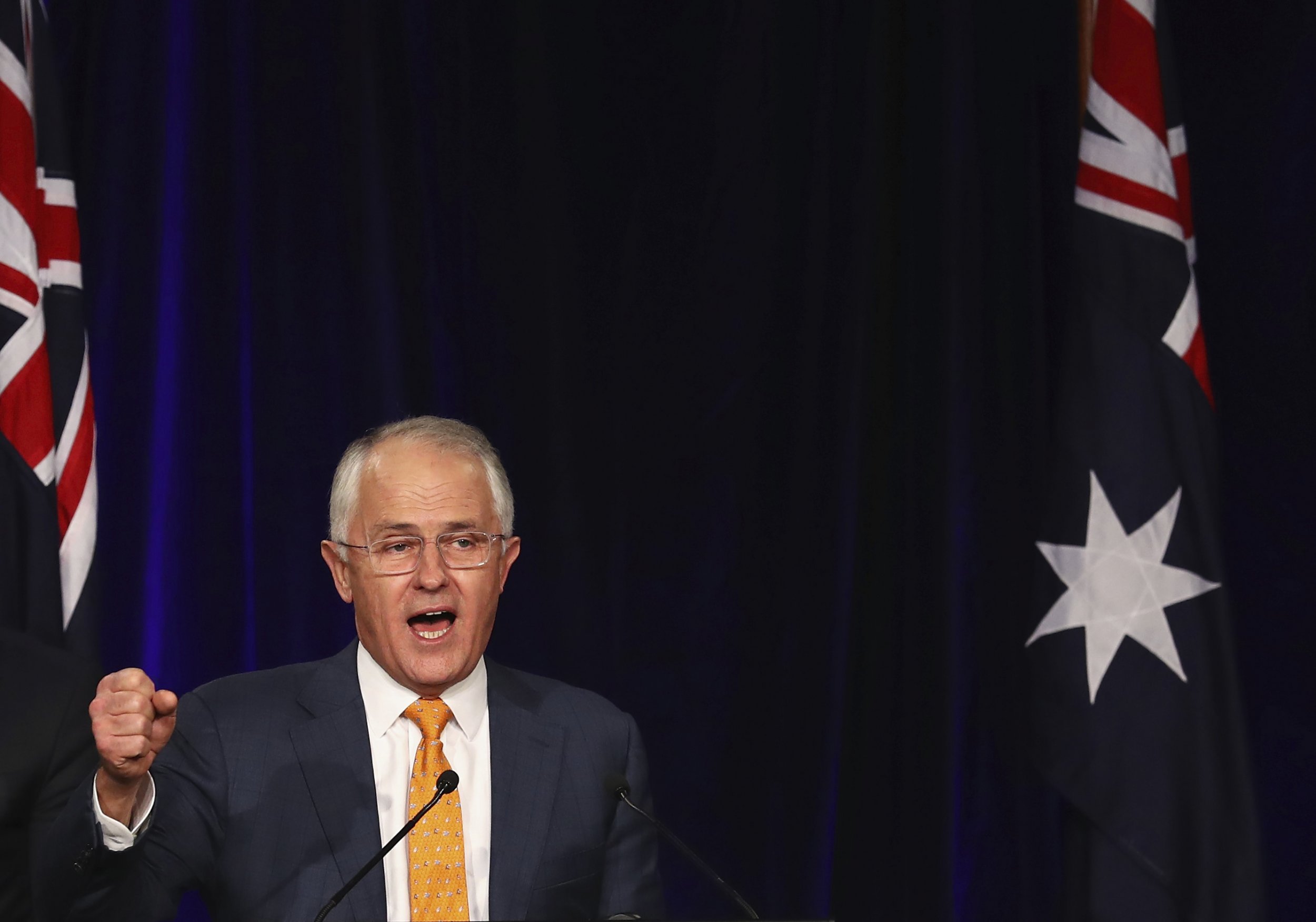 Australia has approved a law that will allow authorities to hold convicted terrorists in prison past their served sentence, Prime Minister Malcolm Turnbull said Friday.
Turnbull said in a statement that the new legislation was required because of the growing threat of attacks to the country, Associated Press reported. He said that authorities had charged 55 people with terrorist offenses since 2014 when the country's threat level was increased to 'high,' the second highest level, which means that an attack is likely.
He said that it would ensure the safety of the Australian public by preventing prisoners who are still deemed a high-risk to communities when their sentences comes to an end. A court order would be required for any extension to a prisoner's sentence.
Human Rights Watch had criticized the bill before its approval, saying that its "overly broad definition of terrorism makes the bill particularly worrisome." Australia's Muslim Legal Network said the bill violated human rights obligations as it effectively sanctioned arbitrary and indefinite punishment.
Australia has suffered several 'lone-wolf 'attacks by individuals whom authorities believed to have been radicalized. In 2014, a man besieged a cafe in Sydney, killing one person before police shot him dead. Another person died when a police bullet ricocheted during a raid on the café.
Australia is a target for ISIS because of its involvement in the U.S.-led coalition fighting the group in Iraq and Syria. Dozens of Australians have traveled to the Middle East to fight for the radical Islamist group in its self-proclaimed caliphate.
Australia is currently attempting to extradite Neil Prakash, its most notorious citizen to become a member and recruiter for the Islamic State militant group (ISIS). A U.S. military official, speaking on condition of anonymity, confirmed to Newsweek on November 28 that Prakash is alive after Washington said in May that he had likely been killed in an airstrike in Iraq.
"Prakash was arrested in Turkey. He is alive, and may be subject to formal extradition requests from Australia. As you know, he'd appeared in several ISIL videos recruiting Australians to join the organization and commit acts of terrorism," the official said in an email, using another acronym for ISIS.
In September, an Australian court sentenced teenager Sevdet Ramadan Besim to 10 years in prison for plotting to attack an Anzac Day parade, a commemoration of the First World War landings at Gallipoli, in Melbourne. British security services had intercepted conversations between Besim and a British teenager regarding a plot to run over and behead a police officer.