Australian $50 Bill Has a Typo—and It Took Months for Someone to Spot It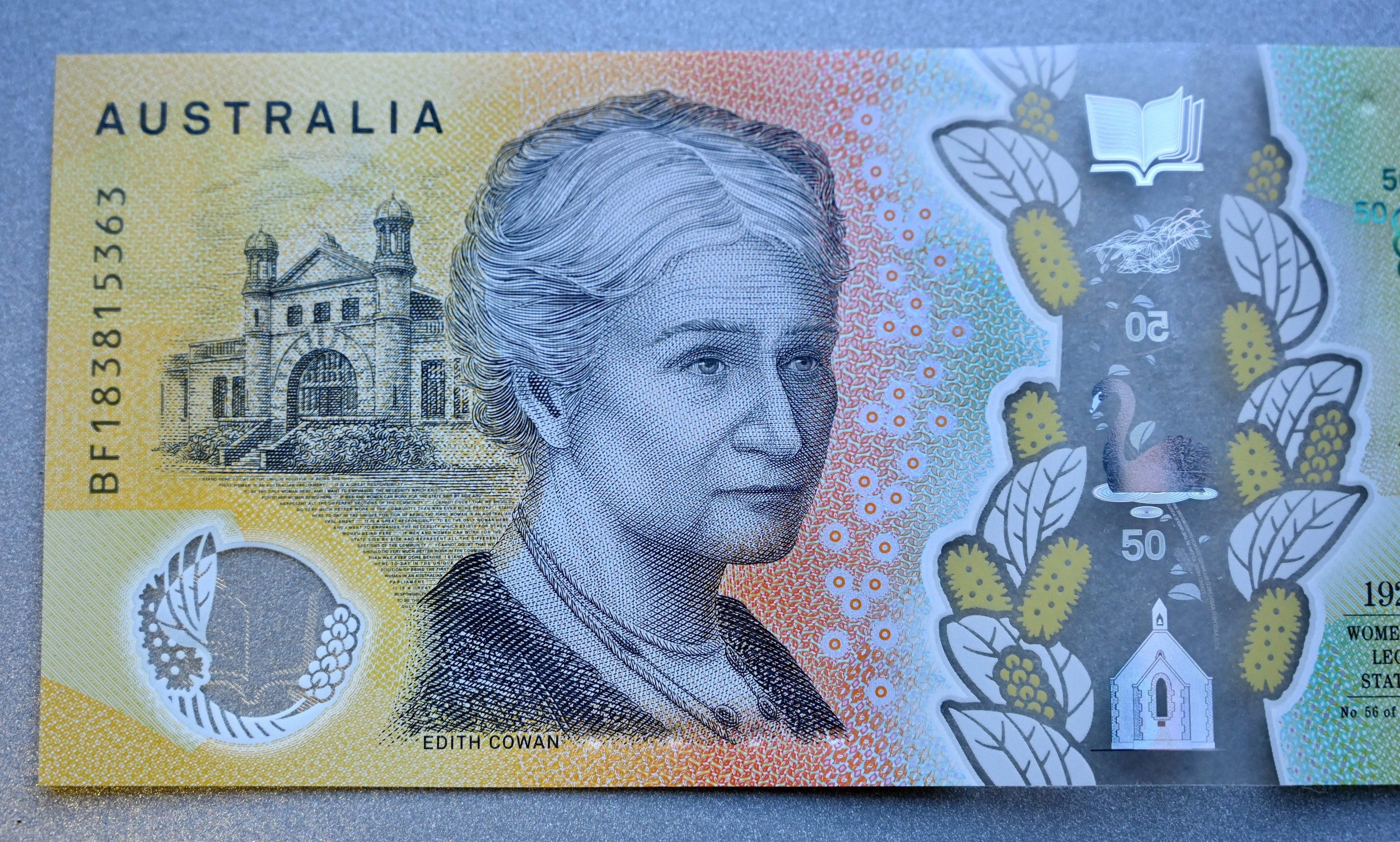 Tens of millions of Australian banknotes are tainted with a typo that's gone unnoticed for roughly seven months.
The latest edition of the country's $50 bill, introduced by the Reserve Bank of Australia in October, contains the word "responsibility" misspelled as "responsibilty." Some 46 million banknotes featuring the error are currently in circulation, according to the BBC.
Luckily for the bank, which issues the cills, the typo is very, very small. "Responsibilty" features in a microscopic quote from the country's first woman member of parliament, Edith Cowan, who is also pictured on the note.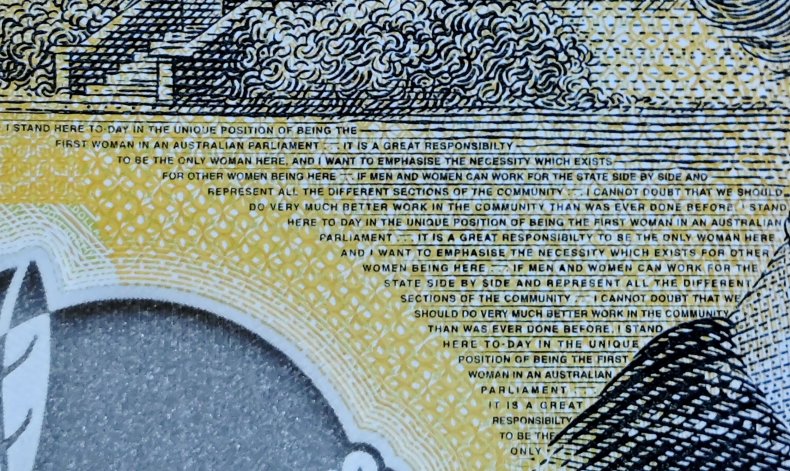 An excerpt of Cowan's first speech to parliament, the quote—and the error—are repeated several times. The extract should read: "It is a great responsibility to be the only woman here, and I want to emphasise the necessity which exists for other women being here."
An RBA spokesperson confirmed the bank was "aware" of the typo and would be correcting it for the next print run, The Guardian noted.
As well as Cowan, the $50 banknote features Indigenous preacher, writer and inventor David Unaipon. Tiny snippets from his book Legendary Tales of the Australian Aborigines, are included on the note.
The $50 note is Australia's most widely circulated bill, according to the BBC. October's batch have new security features, as well as raised bumps to aid those with impaired vision. The notes are made from a polymer, so are more durable than paper notes. Other countries, such as the U.K., have switched to polymer money in recent years.
In other Australian news, wildlife officials were recently shocked to discover a snake with three functioning eyes. Rangers picked up the snake from the side of a road near the northern city of Darwin. They looked after it at a wildlife center, but it struggled to eat properly and later died.
A sleeping toddler was recently rescued from danger after two dingoes dragged him away from his family's camper van. Luckily, the boy's father heard the commotion, fought off some of the animals and retrieved his son.
A paramedic at the scene, Ben Du Toit, said: "The dad got out to investigate and found the dingo dragging the toddler away. He also spotted several other dingoes near the vicinity… He immediately ran up and dragged his son and chased some of the dingoes off."
The incident occurred on Fraser Island, off Australia's east coast. As of April 19, it was the third dingo attack on a child so far this year.