A number of countries have criticized China, where the coronavirus pandemic originated, for its handling of the outbreak.
The novel virus, which causes the respiratory disease COVID-19, first appeared in the city of Wuhan this past December and has now infected over 2.4 million people worldwide, according to a Johns Hopkins University tracker.
The virus' spread has slowed in China but has continued to increase in a number of other countries. Some experts believe the virus could have originated in a "wet market" in Wuhan, where exotic animals are sold.
While some nations have criticized China's response to the outbreak, other countries have questioned the speculation on how the virus originated.
Australia is one of the most recent countries to raise doubts about how China handled the outbreak, and Prime Minister Marise Payne has called for a national investigation into the virus' origins. Appearing on ABC television in Australia, Payne said her concerns about China's transparency were at "a very high point."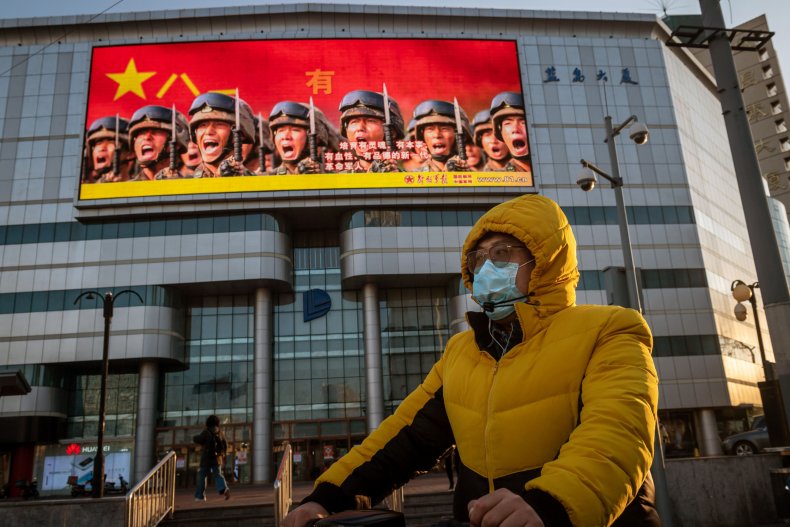 "The issues around the coronavirus are issues for independent review, and I think it's very important we do that," Payne said. "In fact, Australia will absolutely insist on that."
Shortly after Payne's criticism of China, a foreign ministry spokesperson in Beijing disputed her claims, saying they were "entirely without a factual basis."
According to the Johns Hopkins tracker, Australia has over 6,500 confirmed cases of the virus and at least 67 deaths.
Prior to Australia's criticism, Germany's largest newspaper, Bild, published an article, headlined "What China owes us," that suggests the Asian country owes Germany nearly $165 billion, for damages caused by the coronavirus.
The charges in the article include revenue losses for German tourism and the German film industry and lost profits for the country's small businesses.
Shortly after the article was published, the Chinese Embassy in Germany, responded, saying it "stirs up nationalism, prejudice, xenophobia and hostility to China."
Germany has over 145,000 confirmed cases and at least 4,642 deaths, according to the Johns Hopkins tracker.
The United Kingdom and France have also questioned China's response to the outbreak. On Friday, French President Emmanuel Macron told the Financial Times it was "naive" to think China had dealt with the crisis better than other nations.
"Given...what China is today, which I respect, let's not be so naive as to say it's been much better at handling this," Macron told the Times. "We don't know. There are clearly things that have happened that we don't know about."
British Foreign Secretary Dominic Raab made comments similar to those by Australia's Payne, saying there should be an investigation into the outbreak.
"There's no doubt we can't have business as usual after the crisis, and we'll have to ask the hard questions about how it came about and how it could've been stopped earlier," said Raab, who has been filling in for Prime Minister Boris Johnson as he recovers from COVID-19, on April 17. "There absolutely needs to be a very, very deep-dive, after-the-event review of the lessons, including on the outbreak of the virus."
According to the tracker, there are over 154,000 cases in France, while the U.K. has reported over 121,000.
President Donald Trump has also questioned the Asian country's transparency in its reporting on the outbreak. "Do you really believe those numbers in this vast country called China?" Trump asked at a recent White House news briefing. "Some countries are in big, big trouble, and they're not reporting the facts. And that's up to them."
The U.S. is now the pandemic's epicenter, with over 759,000 confirmed cases and at least 40,690 deaths, according to the tracker.