Australia Bushfires Unearth 6,600-Year-Old Indigenous Fish-Trapping System
The Australian bushfires have unearthed parts of a 6,600-year-old indigenous fish-trapping system in southwest Victoria.
Flames swept through the state earlier in the season, unveiling new sections of the structure previously hidden by vegetation in the Budj Bim Cultural Landscape.
The landscape is centered around the state's youngest volcano, Budj Bim (formerly Mount Eccles). Thousands of years ago, the site was transformed into a freshwater aquaculture system to capture fish and eels by the people of Gunditjmara, who manipulated existing lava flows to boost fish supply. Some of the oldest sections are 6,600 years old—predating the Egyptian pyramids, Stonehenge and the Great Wall of China.
According to nonprofit the Gunditj Mirring Traditional Owners Aboriginal Corporation, it is one of the oldest examples of an aquaculture system in the world. The landscape was declared a World Heritage Site in July 2019.
Denis Rose, project manager for the Gunditj Mirring Traditional Owners Aboriginal Corporation, told ABC he was not too worried about the impact the fire could have on the system, which has withstood bushfire in the past. However, the team were surprised by what they found when the flames receded.
"The fire actually uncovered another smaller system, including a channel about 25 meters [82 feet] in length that we hadn't noticed before," he told ABC.
"It's a wonderful opportunity for us to further investigate some of the sites out here."
Mark Mellington, district manager for Forest Fire Management Victoria, told CNN the fires that affected the landscape started after a lightning strike in December. The flames grew and spread to around 790 hectares (3 square miles) of the park.
According to ABC, the next steps will involve a cultural heritage survey of the site using guidance from archaeologists and indigenous rangers, as well as aerial photography.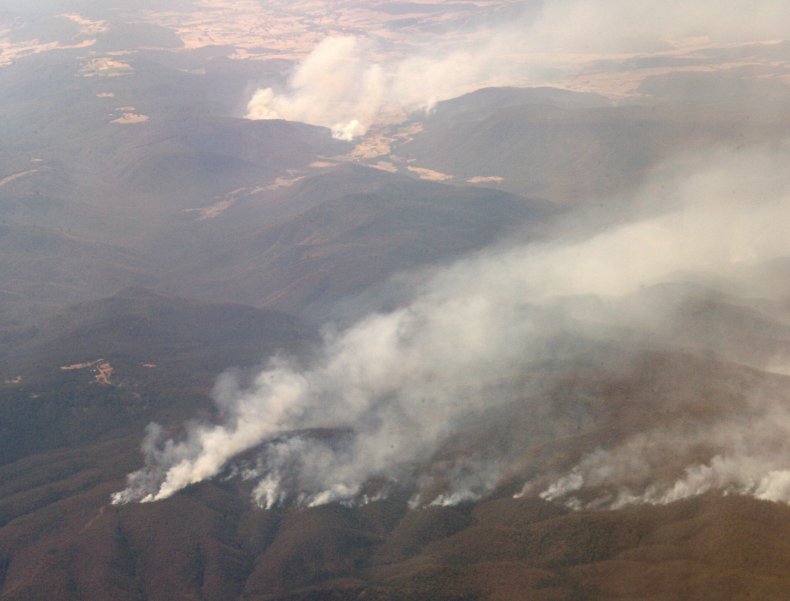 The Budj Bim Cultural Landscape
According to the Australian government, the ancestors of the Gunditjmara people saw the eruption of Budj Bim 30,000 years ago. This is when the Ancestral Being Budj Bim (meaning "Big Head") is said to have merged into the landscape. Following the eruption, the people forged a complex aquaculture system to divert water, fish and short-finned eels into artificial ponds, then trap them.
Built by removing loose stones and bits of rock from the lava flows, the system enabled them to manipulate seasonal flooding to maintain a stable supply of produce.
With some sections of the lengthy structure dating back 6,600 years and others built more recently, the site is not only the "world's oldest known stone-walled fish trap," but it is "also the longest-used fish trap in the world," Ian J. McNiven, a professor of indigenous archeology at Monash University, wrote in a piece for The Conversation.