Man in Court Over 'Threats' Made Against Sydney New Year's Eve Celebrations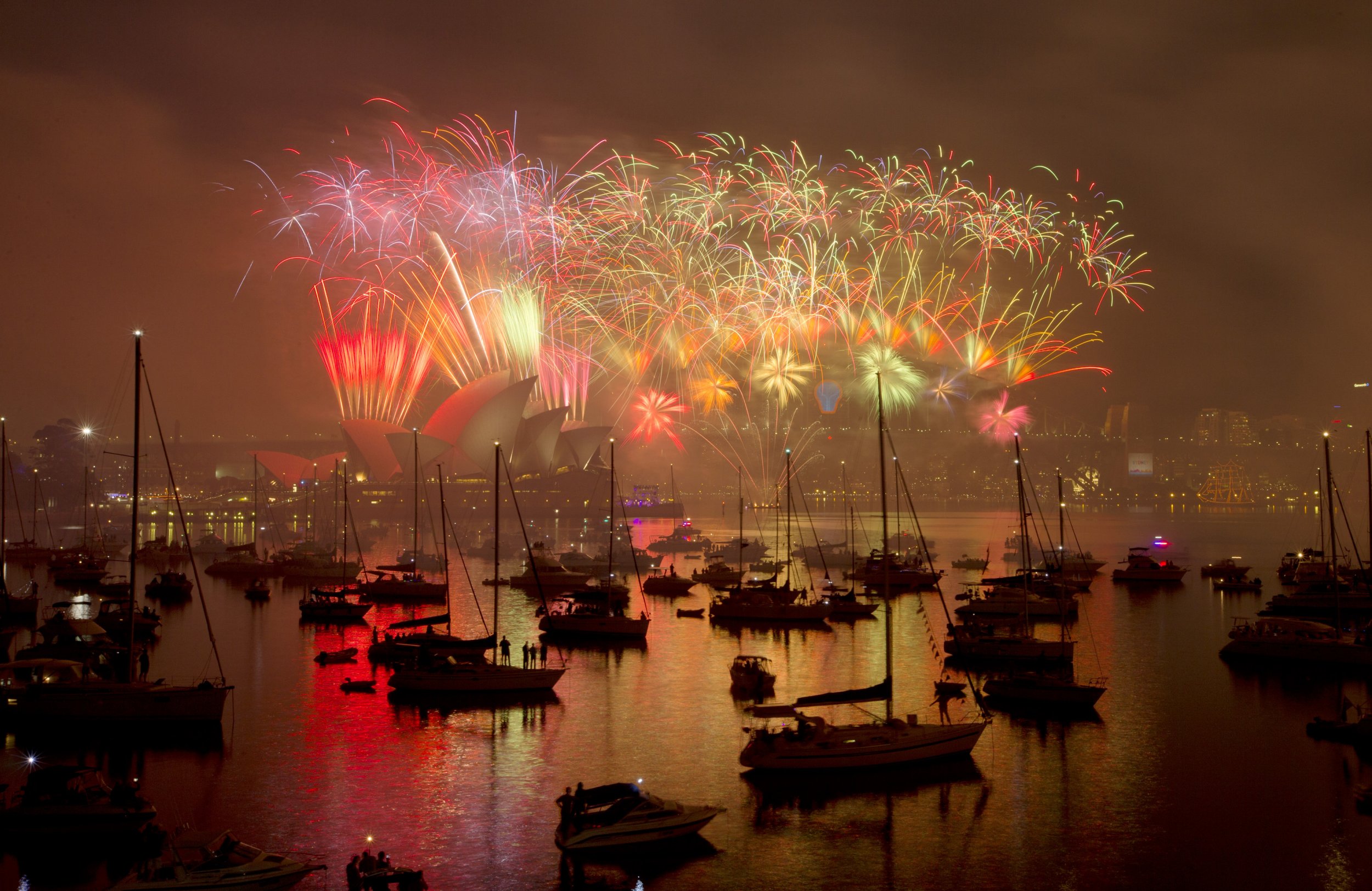 Australian counter-terrorism police have arrested a man in Sydney after he made threats online against the city's New Year's Eve celebrations, authorities said Friday.
Police arrested the 40-year-old, following a tip-off from the public, at Sydney International Airport on Thursday after he disembarked a flight from London.
Officers searched a residence in Sydney, seizing hard drives and documents. Court papers seen by Australian media said the man had created a document and sent it to a LiveJournal blog "threatening to kill and inflict bodily harm on unknown persons."
He was charged with "making threats relating to New Year's Eve" on an online blog. He appeared in a Sydney court Friday and was denied bail, with a hearing scheduled for January 10.
More than 1 million people attend the city's annual New Year's Eve celebrations to watch fireworks above Sydney Harbor. Authorities said that the threat is believed to be individual.
"Investigations into this matter so far indicate this was an isolated incident," said Deputy Commissioner Catherine Burn. "As a consequence, we are confident that there are no current or specific threats to New Year's Eve… people should enjoy the celebrations."
Earlier this month, Australian police said they had foiled an attack on Melbourne on Christmas Day, detaining five suspects. The cell had been inspired by the online propaganda of the Islamic State militant group (ISIS) and planned to target the city's Flinders Street station, Federation Square and St. Paul's Cathedral.
Police said the attack was to involve the "use of explosives" as well as "knives or a firearm." Four of the men were of Lebanese heritage and one of Egyptian origin; all were born in Australia.
Australia is a target for ISIS because of its involvement in the U.S.-led coalition fighting the group in Iraq and Syria. Dozens of Australians have traveled to the Middle East to fight for the radical Islamist group in its self-proclaimed caliphate.
Australia has seen a number of attacks or plots by individuals authorities believed to have been radicalized. In 2014, a man besieged a cafe in Sydney, killing one person before police shot him dead. Another person died when a police bullet ricocheted in a raid on the cafe.
In September, an Australian court sentenced 19-year-old Sevdet Ramadan Besim to 10 years in prison for a plot that included beheading a police officer. He planned to attack an Anzac Day parade in Melbourne, a commemoration of the World War I landings at Gallipoli, on April 25, 2015. Security services in Britain intercepted communications between Besim and a British teenager, now also jailed in Britain, and tipped off their Australian counterparts.