Australian Sex Abuse Survivors Crowdfund Trip to Vatican for Cardinal's Testimony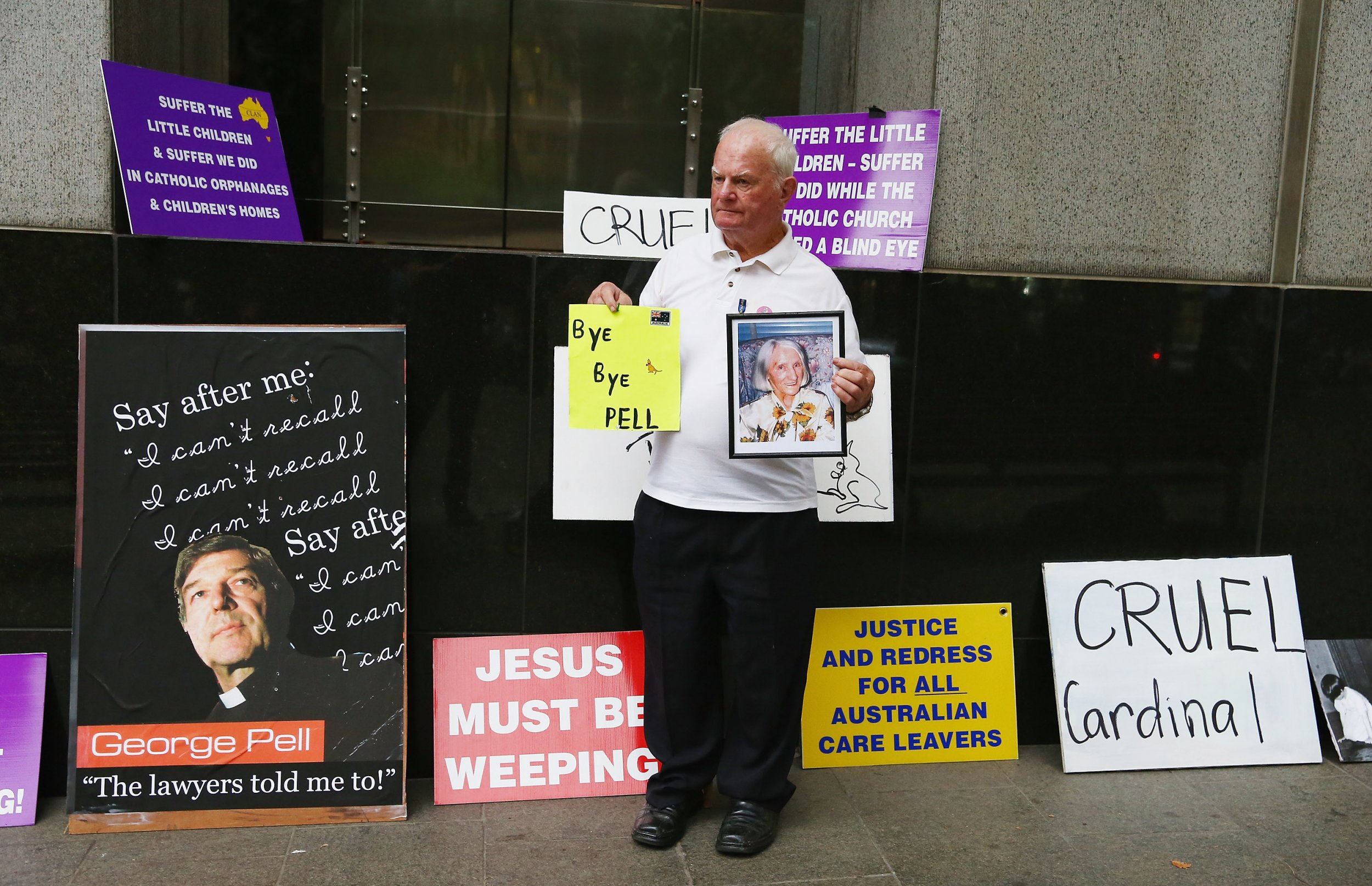 Fifteen Australian abuse survivors have raised over $85,000 through crowdfunding to travel to Rome. The group, who were sexually abused by priests as children, want to hear testimony in person from Australian-born Cardinal George Pell.
The cardinal, who was once tipped to become pope, will speak to the Australian court on February 29 via video-link from the Vatican, after his lawyers said health concerns prevent him from traveling to attend the hearing.
Pell, who is the Vatican's financial controller, will be giving evidence about instances of child abuse that took place in his diocese. Last year, the Royal Commission into Institutional Responses to Child Sexual Abuse heard testimony that while Pell was assistant priest for Ballarat East, priests suspected of abuse were shunted between parishes or put in church-appointed rehabilitation. He also lived with former priest Gerald Ridsdale in the 1970s, The Guardian reports. Ridsdale has been accused of multiple counts of child abuse, though Pell denies having any knowledge of it.
Pell's decision not to attend the hearing in person angered abuse survivors. So, on February 14, they launched an online campaign to raise the money they needed to go to the Vatican and see his testimony for themselves. Australian comedian Tim Minchin released a satirical song about Pell's no-show, Reuters reports. The track includes the lines: "You're a coward Georgy / Come and face the music Georgy / You owe it to the victims Georgy." Minchin donated the proceeds from the song to the crowdfunding campaign.
The abuse survivors say that a face-to-face hearing would help with "healing and understanding." The royal commission is now looking for a venue in the Vatican that will hold Pell and everyone coming to see him speak.