Australia Day: Why Do Some Australians Want to Abolish It?
January 26 is Australia Day, a national holiday honoring the arrival of the British fleet into New South Wales in 1788, the start of British sovereignty over Australia (or at least its eastern seaboard).
To American eyes, Australia Day looks like a combination of July 4 and Thanksgiving, a time to reflect on the national character, remember Australian history and celebrate with family and friends. Festivals are held, barbecues is eaten, community awards are given out—including Australian of the Year—and new Australians are sworn in and.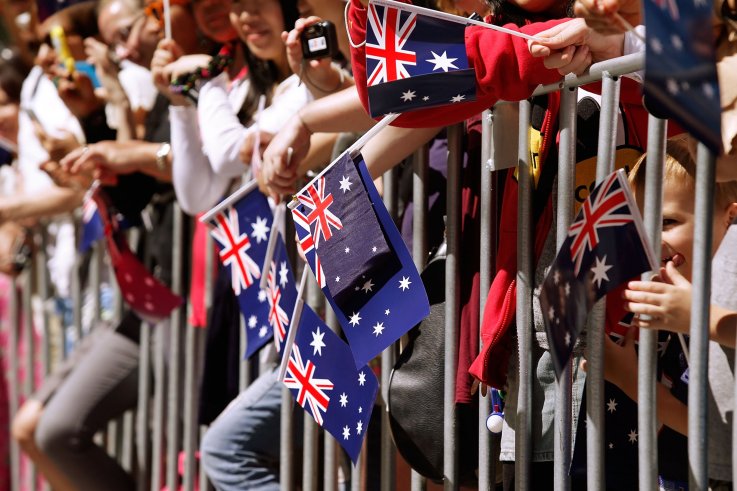 The prime minister gives an address.
The first time January 26, 1788, was celebrated as the birthday of New South Wales was in 1818, more than 80 years before Australia declared its independence from the United Kingdom. It wasn't until 1935 that all Australian states and territories adopted "Australia Day" to mark the date, and not until 1994 that it was made a public holiday nationwide. (It's also known as "Anniversary Day," "ANA Day" and "Foundation Day.")
But as long as Australia Day has been an idea, it has faced criticism from members of the Indigenous community, many of whom are outraged that the invasion of their land and the decimation of their people are celebrated in a national holiday. (To this day Australia is the only Commonwealth country without a treaty with its native population.)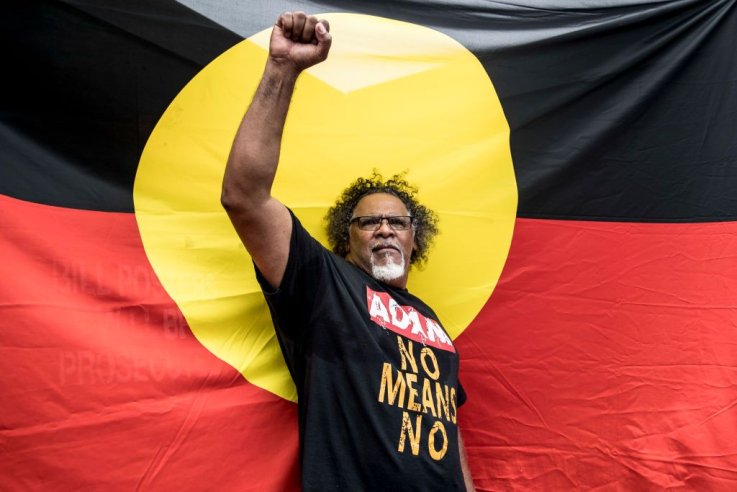 In 1938, the Aborigines Progressive Association held a day of mourning on January 26. Today, Indigenous activists and their allies refer to Australia Day as Invasion Day or Survival Day. Sixty percent of Indigenous people have mixed or negative feelings about the holiday and more than half (54 percent) believe the date of Australia Day should be changed to one not associated with colonialism and oppression.
In recent years #changethedate has emerged as a social media campaign, though some would like to see the holiday abolished altogether.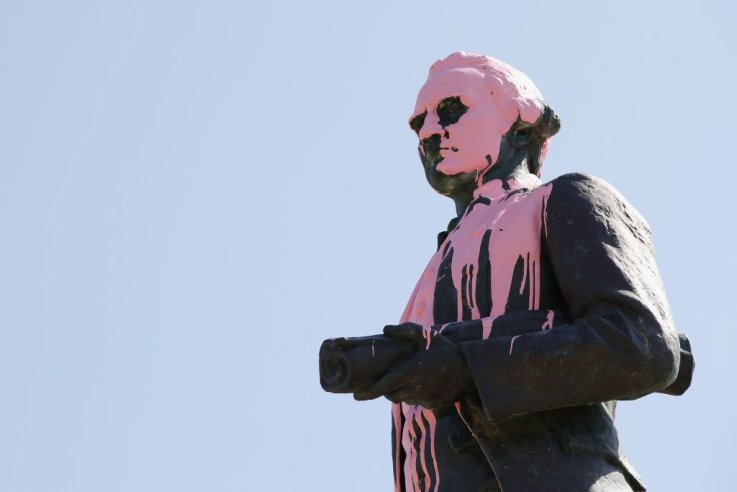 "[It's] not just the actions of 230 years ago, or a century ago, or 50, or even 15 years ago that are problematic. It is those things that exist today that are so problematic that I couldn't in good faith celebrate our nation as a whole," wrote Luke Pearson on IndigenousX. "There are only two events where we can be guaranteed to see white people wearing flag capes—on Australia Day and at neo-Nazi rallies. Moving an overly politicized and problematic day to another date won't change that."
In 2016, the city of Fremantle delayed the event by two days, holding a "culturally inclusive alternative" on January 28 with public festivals and citizenship ceremonies. Nationally, though, the will to change things just isn't there: Less than 15 percent of all Australians think the government should move Australia Day to another date, with Prime Minister Scott Morrison calling the day a celebration "for all Australians."
"We don't have to pull Australia Day down to actually recognize the achievements of Indigenous Australia, the oldest living culture in the world," Morrison told Channel Seven. "The two can coexist."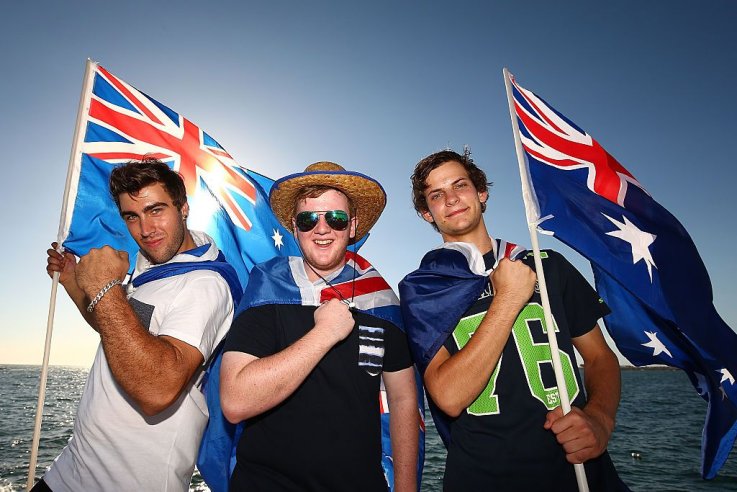 But for progressives, celebrating Australian nationhood on January 26 is "a gratuitous act of hostility," as columnist Paul Daley wrote in the The Guardian. "Until Australia deals with the unfinished business of Aboriginal sovereignty and historical truth telling there will be no appropriate date upon which to celebrate a supposedly unified nation."
Facts About Australia Day
13 million people (or half the population) participates in specific Australia Day celebrations each year. Families and those born overseas are most likely to celebrate.
Children of immigrants are more likely to have negative associations with Australian Day
75 percent of Australians say Australia Day should be a time to recognize and celebrate the country's cultural diversity.
​Senior citizens were more likely to feel positive about Australia Day (79 percent) while adults 18 to 39 were somewhat less positive (61 percent) or indifferent about Australia Day (22 percent).
Australia Day: Why Do Some Australians Want to Abolish It? | World