Inventor Who Says He Can Make It Rain Denies He Is Exploiting Drought-stricken Farmers: 'We Don't Mind Skepticism'
A man in Australia who says his invention can give farmers respite from drought has rejected claims he is preying on the vulnerable with his rainmaking claims.
The country's competition regulator has warned about David Miles's claims that he has created a 'weather modification service' for farmers hit hard by dry weather.
The Australian government is considering providing federal funds to drought-stricken towns across the country, Australia's ABC News reported.
Australian Competition and Consumer Commission [ACCC] deputy chairman Mick Keogh said that the rain contracts Miles offers through his company Miles Research, are "preying on people's desperation," but there was nothing that could be done to stop him.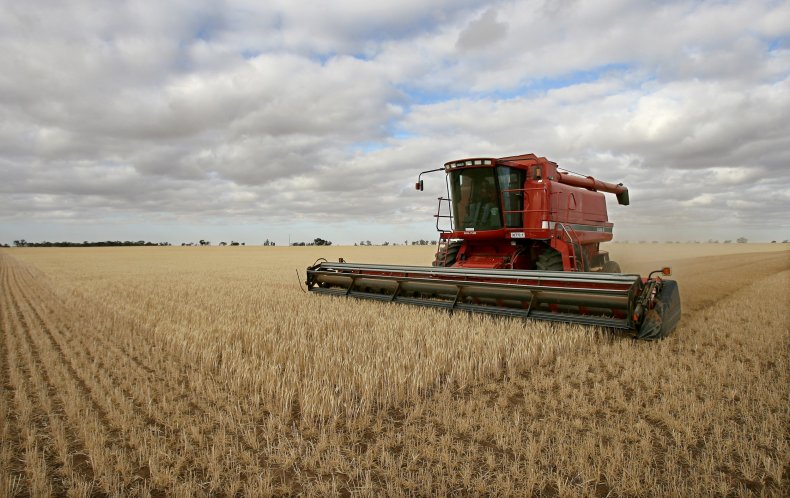 "If you wanted to prosecute a court requires you to prove essentially that there's no basis for the claims being made and that is a very difficult thing to do," Keogh told Australia's ABC Radio.
"By far the very best defence against them is widespread consumer education. It's up to individuals obviously to make their own mind up. If it sounds too good to be true it probably is."
In 2006, the ACCC was equally critical of his company when it was known under its previous name, Aquiess.
Adding to the watchdog's suspicions, is the fact that Miles will not reveal details of how his technology works. He says he fears his intellectual property could be stolen by competitors or "weaponized" by governments.
On his website, Miles describes his method as involving the "current meteorological modelling, of near-future atmospheric behaviour...to ascertain the vulnerable sensitive dependencies of converging events. "
He does not explain the actual physical device or method which he employs, and News.co.au noted that in a now deleted section of his website, he claimed the technology uses "electromagnetic scalar waves".
University of Melbourne associate professor of physics Martin Sevior told ABC Radio he detected the distinct smell of snake oil.
"There's no such thing. He's taken a few words and put them together and made them sound somewhat scientific but it's meaningless."
However Miles says a small group of farmers in Wimmera in Victoria's grain belt had got good results from his program, which he prices on the basis of its success.
"We don't mind scepticism but the Government needs to be careful not to defame us as they did in 2006.
He said that the farmers signed the agreement which said that if by June they had received 100mm or rain they would pay $50,000, adding, "if they only receive 50mm, they would only pay $25,000. Anything under half we don't want to be paid."
His company also offers three-month rain contracts to farming regions for $AUS 250,000 ($171,000).
"There's no way we want to con anyone," he said. "Our best approach at the moment is to put up a risk-free model, so the farmers can get some rain and we can get some income to get a facility."
He also wants funding of $AUS 10 million ($6.8 million) to develop the technology.
"We've been able to make adjustments to approaching weather and we want to be able to offer that to the rest of Australia," News.com.au reported.
However, one man who said he had employed his services told ABC Radio he got positive results.
"I think the evidence is out there, you look at the forecast what's meant to come and all of a sudden it increases dramatically. You know that he's behind it and I reckon I haven't seen such good crops in this district ever, everywhere," the unnamed man told the broadcaster.