Drug Traffickers Try to Stash $690 Million Haul Under Seaweed After Yacht Runs Aground, Giant Seal Stops Their Escape
Two men who allegedly tried to conceal over a tonne of illicit substances under seaweed off the coast of Western Australia, were thwarted in their escape attempt by a giant seal, police have said.
Dozens of bags containing nearly 1.1 tonnes (about 1.2 U.S. tons) of methylamphetamine, cocaine and ecstasy were found by police in the Abrolhos Islands archipelago, 40 miles west of Geraldton. The drugs are said to have a street value of $1 billion Australian dollars (roughly $690 million USD).
Police were tipped off by members of the public on September 2 about an abandoned yacht named Zero, near Stick Island, amid initial concerns that the vessel's occupants had gotten into trouble at sea, Australia's ABC reported.
Planes were carrying out an overhead search when someone on the island was spotted ducking down and trying to hide in the bushes.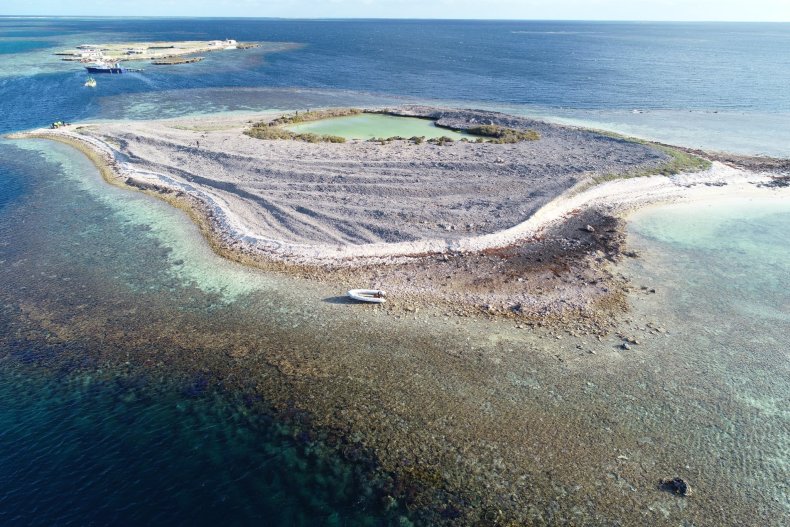 Officers caught up with two men, Antoine Robert Dicenta, 51, from France and Graham Kurt Palmer, 34, from the U.K. around five miles away on Burton Island.
Police said that when they arrived on the island, the pair had tried to escape and ran for their dinghy but were stopped by a huge sleeping seal.
Geraldton volunteer marine rescue service vice commander Damien Healy told ABC radio: "When they got on the island, the guys made a run for their tender and there was this big, huge seal asleep between them and the tender.
"They woke it up and it jumped up with its big chest out and bellowed at them. The guys basically had the choice of going through the seal or getting arrested and they ended up choosing getting arrested."
Three other men were charged after being arrested later. Angus Bruce Jackson, 50, from New South Wales, was detained at Perth airport, while American national Jason Dean Lassiter, 45, and Briton Scott Felix Jones, 35, were arrested in the centre of the city.
Chris Dawson, Western Australia's police commissioner, said Lassiter, Jones and Jackson were "the shore party."
"They were in another boat and they were ready to receive. We've disrupted a big international drug syndicate here," Dawson told ABC radio.
Dawson said the color of one of the men's shirts may have given him away.
"If you're in a hot pink shirt don't try and hide in low scrub," he said, according to the Australian Associated Press.
The men have all appeared in court charged with conspiring and attempting to possess the drugs with the intent to supply.
Dicenta and Palmer appeared in court in Geraldton last week and will appear again on September 20. None of the five men have been granted bail and all have been remanded in custody.