Australia Elects Coalition Government; Scott Morrison to Remain Prime Minister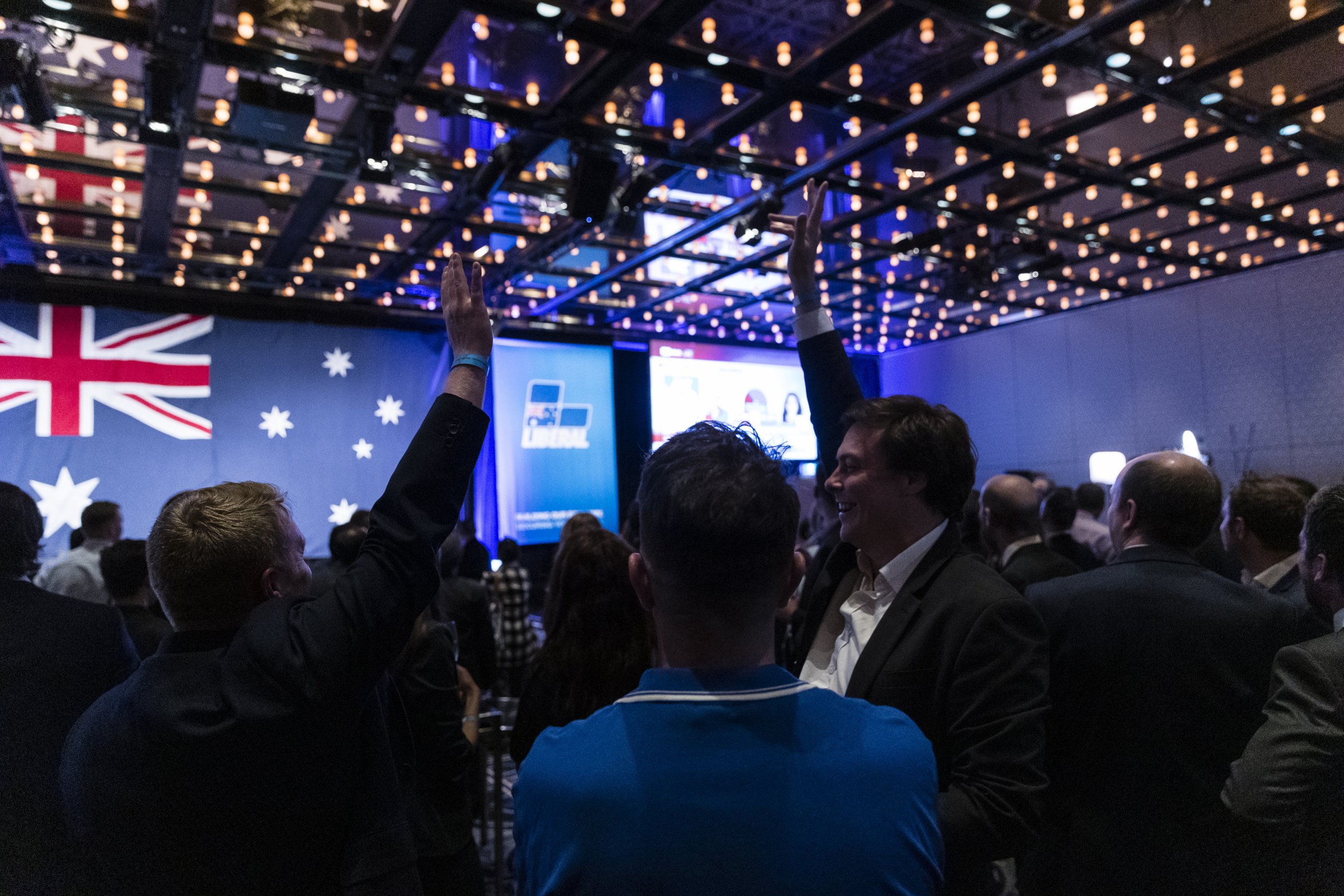 Australia voted on Saturday to elect a Liberal-National Coalition government, with Scott Morrison keeping his office as prime minister.
Though not all votes had been counted, Labor leader Bill Shorten conceded the loss Saturday evening when it became apparent his party could not catch up to the Coalition tally.
"I know that you're all hurting, and I am too," Shorten told his supporters. "Without wanting to hold out false hope, while there are still millions of votes to count and important seats yet to be finalized, it is obvious Labor will not be able to form the next government."
Shorten also declared that he will not be a candidate in the next leadership vote for Labor.
Though a small number of ballots still have left to be counted, the coalition looks set to have won at least 74 out of 151 lower house seats, currently falling short of the 76 seats needed to form a majority government, but still outperforming the other parties. The Labor party has won 65 seats thus far, with independents and smaller parties taking 6 seats as of Saturday evening in Australia. Six seats were still undecided when Shorten conceded the race, meaning the Coalition could reach the 76 seat threshold and not have to rely on independent lawmakers to govern.
The 2019 federal election was a battle between Scott Morrison's center-right Liberal party and Bill Shorten's center-left Labor party. While many voters seemed to lack enthusiasm for either candidate, Shorten was expected to win according to recent polls.
Morrison, the former head of Tourism Australia, became Australia's fifth prime minister in six years last year. He previously served as treasurer and immigration minister, where he led a hardline immigration policy to "stop the boats" of refugees and asylum seekers from reaching Australian waters. Both parties have repeatedly ousted sitting leaders in response to low opinion polls and concerns over electability in recent years.
Former Liberal prime minister Tony Abbott, who was ousted by colleague Malcolm Turnbull in 2015, did not win his local seat over the weekend, in a hotly contested poll. Turnbull, who left politics after he was voted out by his party and replaced by Scott Morrison in 2018, previously represented an extremely safe Liberal stronghold which fell to an independent senator in a byelection last year.
Last week, much-loved former Prime Minister Bob Hawke, who led the nation from 1983 to 1991, passed away. He was seen as Labor's greatest leader and, per a tribute from Morrison, "Australia's greatest peacetime leader."
A day earlier, Hawke released an open letter endorsing Shorten, who he met with the week prior, praising his union experience as well as Labor's leadership stability in recent years.
"As I said repeatedly when I was prime minister, if you can't govern yourselves, you can't govern the country," Hawke wrote. "Bill Shorten is ready to be prime minister of Australia. He will serve our nation well."
On the last day of campaigning, Labor Senator Penny Wong told voters to honor Hawke's legacy by choosing to "elect a Labor government."
Correction (05/20/19, 9:40 a.m. ET): Due to an editing error, this article incorrectly stated that Labor leader Bill Shorten would be Australia's sixth prime minister in seven years. Scott Morrison remains Australia's current prime minister.