The failure of a promising Australian COVID-19 vaccine candidate has been described as a "success" from an ethics viewpoint by experts, demonstrating how science works at its "best."
Australian biotechnology firm CSL and the University of Queensland (UQ) announced on Friday that they were abandoning trials of their COVID-19 vaccine candidate after researchers found that the shot generated antibodies in participants which interfered with HIV diagnostic tests.
CSL said there is no chance that the vaccine caused HIV infections, and routine follow-up tests confirmed that there was no HIV virus present in the trial participants.
The findings mean that "significant changes would need to be made to well-established HIV testing procedures" in order for this vaccine to be rolled out. As a result, CSL and the Australian government came to the decision that testing of the candidate would not progress to Phase II/III trials, which are necessary for the approval of any shot.
CSL and UQ said Phase I trials had demonstrated that the vaccine produced a "robust response" towards the SARS-CoV-2 virus, which causes COVID-19, and produced "no serious adverse events or safety concerns" among 216 study participants.
But UQ vaccine co-lead Paul Young said fixing the flaw that caused the vaccine to produce positive results on HIV tests would take another year.
"It was likely to work. But we knew that we didn't want to have any issues with confidence, and this false-positive test may have caused some confusion and lack of confidence," said Brendan Murphy, secretary of Australia's Department of Health.
Despite the abandonment of the trial, some scientists said positive lessons could be taken from CSL's announcement.
"Although it might seem counter-intuitive, from a research ethics viewpoint, this is a success," Diego Silva from the University of Sydney School of Public Health said in a statement.
"Science cannot be all about producing positive results; negative results will and must occur. Negative results are also as important as success in science, since they, too, form part of the evidence base for future research," he said. "The researchers at UQ did the right thing by prioritizing the safety of participants and the soundness of science by stopping when they did."
The latest announcement is also a demonstration of the rigor with which COVID-19 vaccines are being developed, commented David Tscharke from John Curtin School of Medical Research at The Australian National University.
"This story will be seen as a failure by many, but it is a live demonstration of how science works at its best. The quality of the science has not been diminished, but the willingness to accept the data and interpret accurately, and the integrity in reporting show the team to be our very best," he said in a statement.
"It lays to rest any claims of corners being cut in vaccine development. The result does not mean that this candidate vaccine is unsafe or might not be protective, it means there is the unfortunate potential to confuse tests for HIV in some people."
Sanjaya Senanayake, a specialist in Infectious Diseases and Associate Professor of Medicine at The Australian National University, said news that the vaccine trials would not progress to Phase II/III was "disappointing" but not "surprising" given the high failure rate inherent to vaccine development.
"In general, about 90 per cent of vaccines never make it to market. As a global community, we have been spoilt with the unprecedented swiftness and success with which the development of COVID-19 vaccines have taken place," he said in a statement. "This is a reminder of the stark reality of vaccine development."
"The issue was an unusual one, not related to efficacy or even to safety in the usual sense. The problem was that the innovative molecular clamp technology of the UQ vaccine had needed a protein from the HIV virus: the gp41 protein. There was never any risk of participants in the trial getting HIV—think of it as using a body part rather than a whole person—but it did mean that some participants were testing positive to HIV even though they didn't have HIV."
If the vaccine would have been approved, millions of people around the world could have received it—potentially causing widespread confusion and anxiety as people tested positive for HIV without actually having the infection.
The Australian government had ordered 51 million doses of the CSL/UQ vaccine but has also secured deals for other shots as well in preparation for this kind of situation.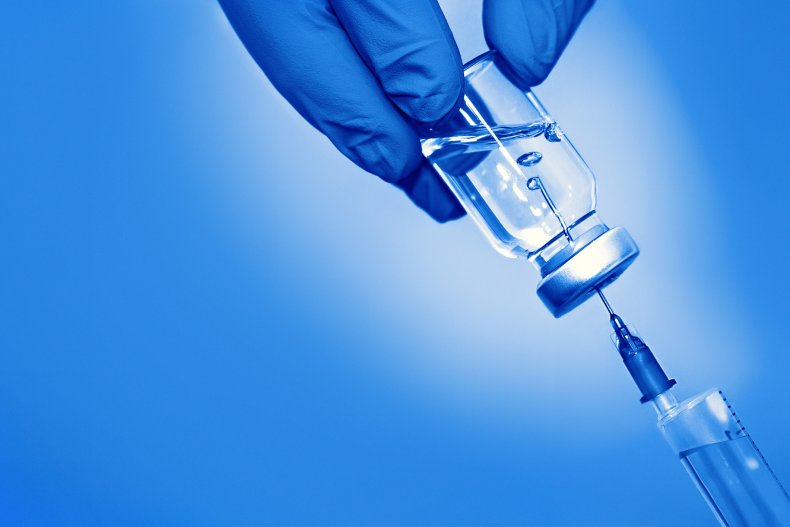 Uncommon Knowledge
Newsweek is committed to challenging conventional wisdom and finding connections in the search for common ground.
Newsweek is committed to challenging conventional wisdom and finding connections in the search for common ground.
About the writer
Aristos is a Newsweek science reporter with the London, U.K., bureau. He reports on science and health topics, including; animal, mental health, and psychology-related stories. Aristos joined Newsweek in 2018 from IBTimes UK and had previously worked at The World Weekly. He is a graduate of the University of Nottingham and City University, London. Languages: English. You can get in touch with Aristos by emailing a.georgiou@newsweek.com.