Australia Fires Have Likely Damaged or Destroyed Thousands of Ancient Aboriginal Sites
Thousands of ancient aboriginal sites and artifacts in Australia are feared to have been damaged or destroyed by the devastating bushfires sweeping across the country.
The sites are hugely important for indigenous groups, revealing the movement of people over thousands of years, as well as casting light on cultural practices, such as carving canoes and producing rock art, Nature reported.
The fires that have devastated Australia began in September. Since then, millions of hectares of land have burned, while more than 30 people are thought to have died, The New York Times reported.
Many important aboriginal sites are located in national parks and other forests, which have been particularly badly affected by the fires.
According to Tiina Manne, an archaeologist from the University of Queensland and president of the Australian Archaeological Association (AAA), it is likely that thousands of sites have been affected by the blazes, although no formal study has yet been conducted.
At present, many of the sites in areas that have burned are difficult to access, so it may be some time before the full impact is known.
"It's not a question of if significant sites have been impacted, it's just a matter of determining the extent and how badly they've been impacted," Georgia Roberts, an independent archaeologist and secretary of the AAA, told Nature.
The sites contain culturally significant works such as rock art, engravings and modified trees, as well as stone artifacts.
Among the areas Roberts is most concerned about are parts of eastern Victoria state in the southeast of the country that are home to the Gunaikurnai people. Some of the sites in this area date back to around 20,000 years ago.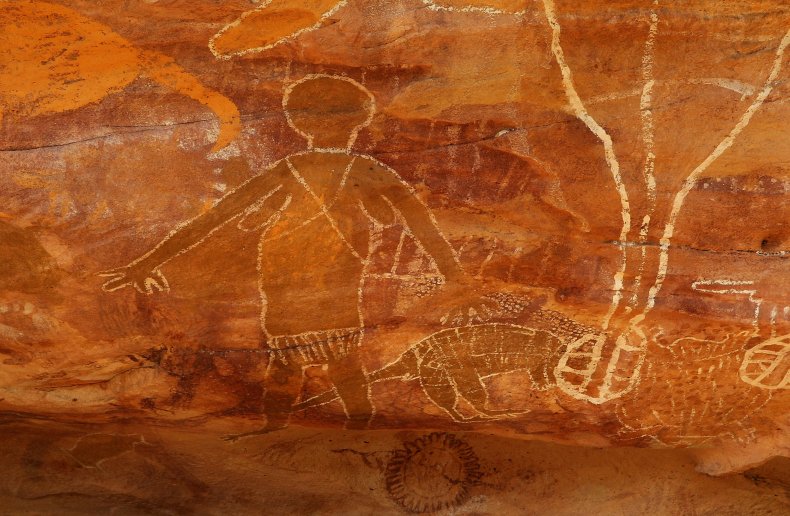 Meanwhile, aboriginal elders in New South Wales—another southeastern state—have expressed fears that several sites have been damaged in their lands.
"We have a lot of concerns about damage to lots of sites, but we don't have access at the moment," Glenda Chalker, an aboriginal elder from Dharawal Country in the Southern Highlands of New South Wales, told Nature.
Recent research uncovered hundreds of previously unknown aboriginal sites in the forested area around the Warragamba Dam. However, fires have ravaged this area in recent months, placing the sites at risk.
Amid the potential destruction, however, there may be a small silver lining. The fires may have revealed some sites that were previously unknown. Paul Taçon, an expert on rock art from Griffith University, told Nature that fires could have burned away dense vegetation in some areas, enabling access to unidentified sites.
"One of the very few silver linings to these fires is that we will be able to get into these areas now, and identify new sites, Roberts said.
The AAA is now urging the Australian government to carry out a review of aboriginal cultural sites in its response to the fires.