World Peace Depends on the U.S., Australia Says, as It Warns on China Growth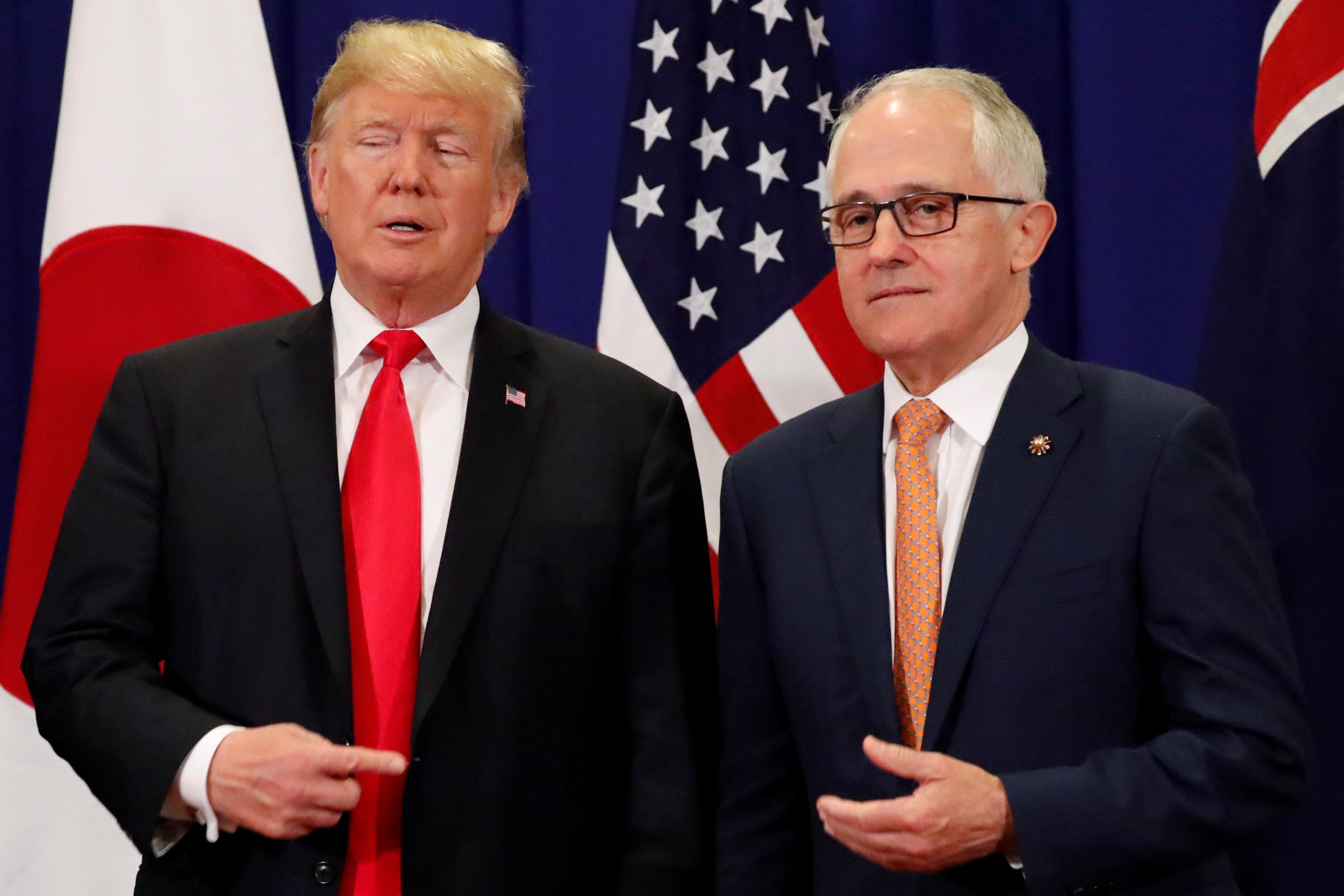 A strong, internationally engaged United States is vital to the maintenance of a peaceful, stable and prosperous world, Australia has said.
A foreign policy white paper published Thursday by the Australian government said that: "In the post–Second World War period, we have benefited significantly from an international order shaped by U.S. power and global leadership.
"U.S. leadership has supported global security, including through the network of US alliances and the US military presence in Asia and Europe.
"Australia believes that international challenges can only be tackled effectively when the world's wealthiest, most innovative and most powerful country is engaged in solving them."
The relevant passages in the white paper do not refer to President Donald Trump or his "America first" agenda by name, but the document does warn that "concerns in the United States about the costs of its global leadership, and some of the effects of globalization, have been growing in recent years."
"There is greater debate about whether and how the United States should act to sustain parts of the international system," it says.
A transcript was leaked in August to the The Washington Post of a fraught telephone call between Australia's Prime Minister Malcolm Turnbull, who wrote a foreword to the white paper, and Trump.
The pair clashed over a resettlement agreement made under former President Barack Obama where the U.S. agreed to resettle refugees from two Pacific islands in return for Australia taking in some Central American refugees. Trump ultimately ended the phone call abruptly after saying it was less pleasant than one he had had with Russian President Vladimir Putin.
But the white paper stresses that Australia's own security depends in significant part on its alliance with the U.S.
"For over 60 years, our security has been supported by the extended deterrence provided by the United States and our privileged access to technology and information," it says.
As such, the white paper adds, "The United States reasonably expects its partners to help bear some of the costs of maintaining the current order. Australia will continue to do so."
But elsewhere, it stresses the need to develop deeper ties with China as the Asian superpower grows in influence.
"Australia will continue to place priority on positive and active engagement with China," the white paper says, "including through annual meetings between leaders, foreign ministers and economic ministers."
"We will pursue cooperation on issues ranging from energy to law enforcement and security through a growing web of ministerial and other senior-level dialogues.
"We are looking to build on our free trade agreement by expanding market access and opportunities for our businesses."