Free Diver Who Didn't Resurface While on a Fishing Trip with Friends 'May Have Got Tangled in the Line,' Family Says
The parents of an man who disappeared during a free diving trip with friends in Australia last weekend have issued a touching tribute to their son.
Andrew Page, 38, went missing on November 23 after diving from a 20 foot boat approximately 14 nautical miles offshore in waters near Bundaberg. Page, who had been spearfishing at the time, was reported missing by the skipper after he failed to resurface just after 8 a.m.
A hunt for the missing free diver was immediately sparked, and over the next five days sea and air rescue teams scoured the area without success.
The operation was scaled back on Wednesday, police confirmed. Authorities said the preliminary investigation suggested he may have suffered a "medical event" in the water, but did not elaborate further. Officials said patrols will continue along the shoreline.
"The man's family has been notified and police would like to thank the community and other services for their assistance," the Queensland Police Service said in a brief statement this week.
Page's parents, who referred to their son as "Drew," told the Australian Associated Press (AAP) their son had been passionate about diving since a young age after learning it from his father. The family members requested privacy, but released a short statement about the ordeal.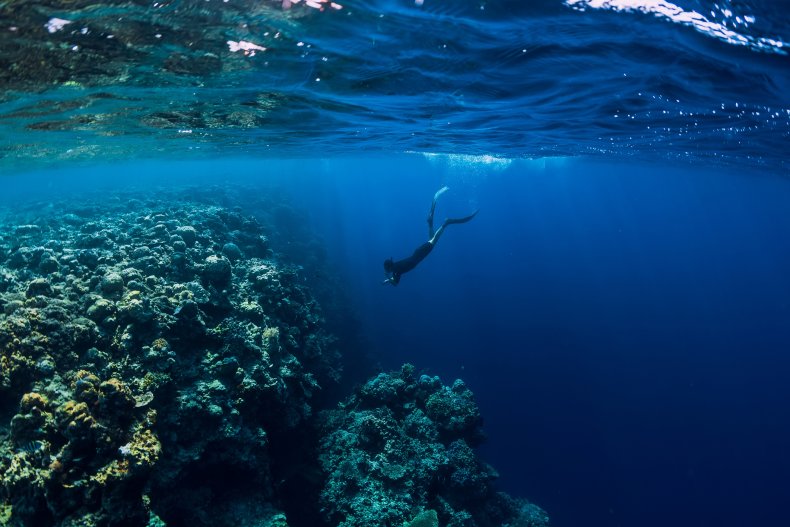 They wrote: "Drew had an inspiring love of life and contagious excitement for adventure. He was well known for his kind-heartedness and bubbly personality.
"We can't be certain what has happened to Drew. We believe he may have got tangled in the line after spearing a big fish and was dragged. There was no sign of injury or struggle in the water. An experienced free-diver and spearfisherman, Drew's heart belonged to the ocean.
"He used to say his gills were drying up whenever he was away from the water for too long. We take small comfort in knowing that he will never have to feel that again."
Speaking to the Brisbane Times on Monday, senior Queensland police constable Mark Gardiner said that Page had been described as a "competent diver and spear fisherman." He noted there had been no signs of the missing man, despite initial search conditions being favourable.
An official cause of death is unknown.
One possibility was a shallow-water blackout, which can occur if a diver does not have enough oxygen. "From the information we have received he has done this trip a few times," Gardiner said, stressing: "It is all assumptions at this stage what has caused him not to come up."