Australia's Great Barrier Reef Suffers Historic Levels of Damage From Bleaching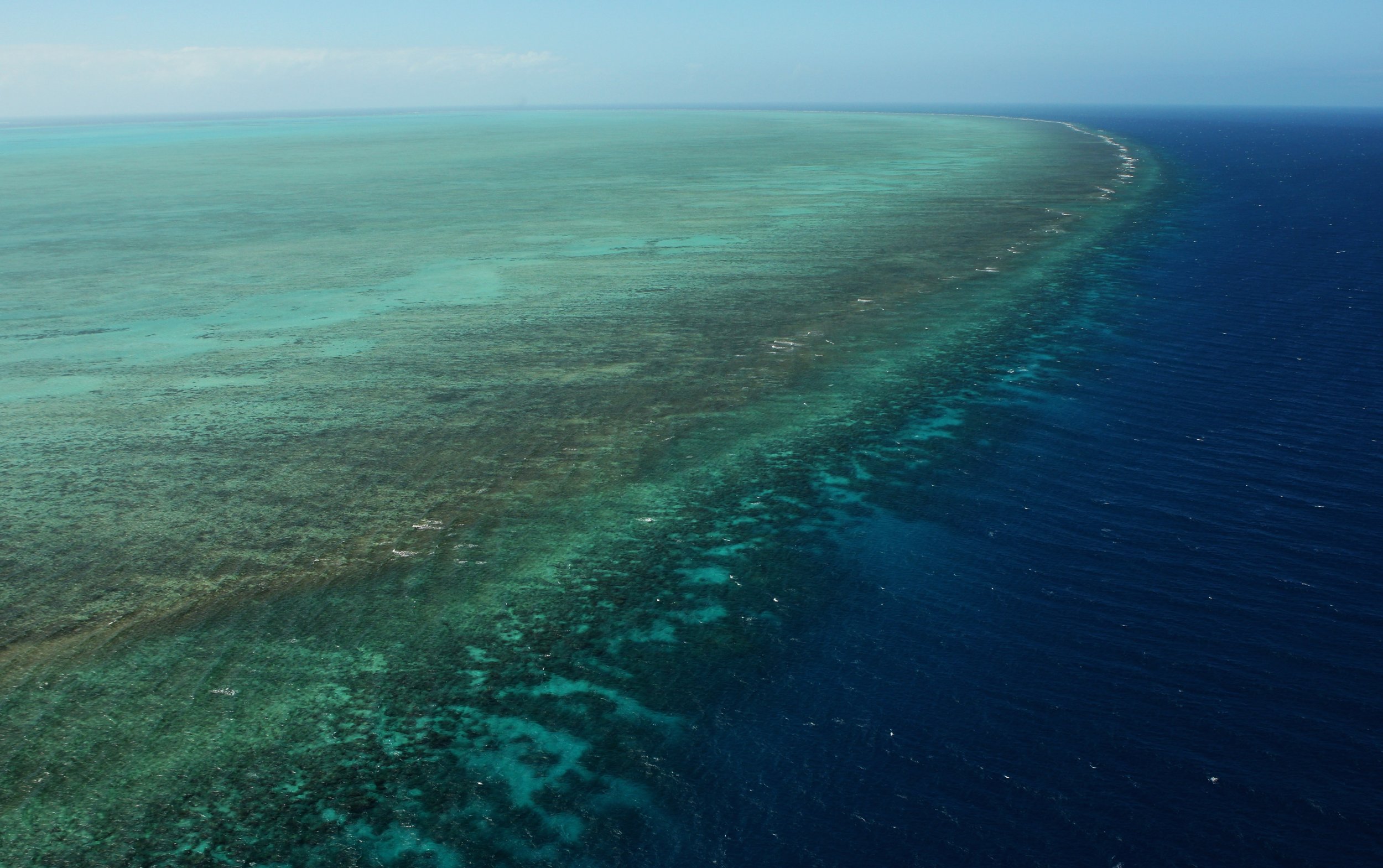 Two thirds of Australia's Great Barrier Reef have been damaged by unprecedented coral bleaching according to aerial surveys, reports estimate.
The middle section of the entire 900-mile stretch of the reef affected has sustained the bulk of the damage this year after last year's bleaching hit mainly the north section, reported the BBC. The reef experienced its worst bleaching in 2016, though the four years from 2014 are part of an ongoing catastrophic bleaching event.
Sharp changes to conditions such as temperature, light, or nutrients cause stress loss of algae in coral, ending the symbiotic relationship between the two and turning the coral tissue white. While not necessarily terminal, bleaching is a sign of stress that may lead to the death of the coral if there is no time to recover.
Mass bleaching in the reef has happened only four times in history, two of which were over the last consecutive years. Experts fear the back to back bleaching means two thirds of the reef will struggle to recover.
"Since 1998, we have seen four of these events and the gap between them has varied substantially, but this is the shortest gap we have seen," Terry Hughes, from James Cook University said to the BBC.
"The sooner we take action on global greenhouse gas emissions and transition away from fossil fuels to renewables, the better."
The Australian Research Council's Centre of Excellence for Coral Reef Studies assessed almost 800 coral reefs across 4,970 miles, and researcher James Kerry said the damage in the last two years was unlike any seen before.
"The central third this year, I would say, was as severe in terms of bleaching as what we saw as the northern third last year," he said. "For those reefs that were hit two years in a row, it is effectively a double whammy. They have had no chance to recover from last year's events."