Australia Has Seen More Shark Attack Deaths In 2020 Than Any Year in More Than 90 Years
Australia has seen more shark attack deaths in 2020 than it has seen for more than 90 years, after a man died following a Sunday morning attack.
The attack occurred off of a popular tourist beach near Broome in Western Australia, resulting in the death of a local resident in his 50s, Australia's ABC News reported Sunday. Police told the broadcaster that the man was body-boarding off the coast at Cable Beach around 8:45 a.m.
A couple reportedly observed the attack from the shore and then were able to bring the injured man to the beach.
"They observed a disturbance and some thrashing the water," police inspector Gene Pears said, according to ABC. "[They] retrieved the injured man from the water and dragged him to the beach whilst his wife called police and an ambulance."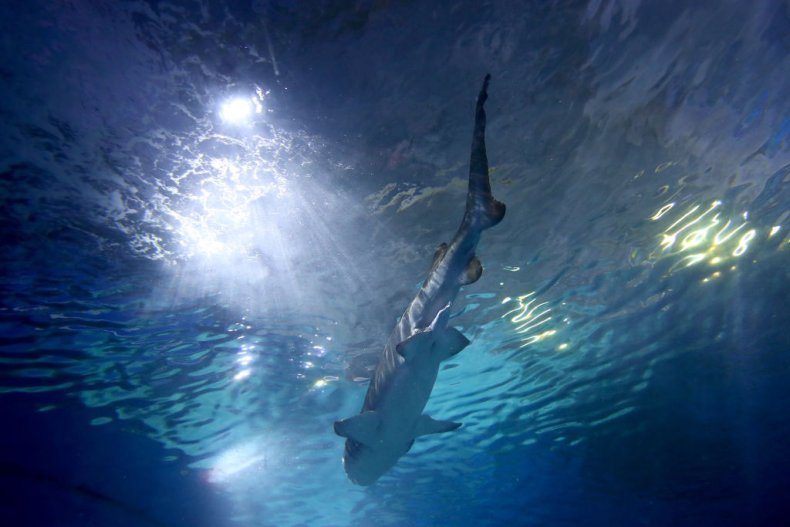 Newsweek reached out to the Western Australia Police as well as to the Shire of Broome for comment, but they did not immediately respond.
"The man was recovered from the water and was treated by local police before arrival of St. John Ambulance. Tragically the man, a local resident aged in his 50s, died as a result of his injuries," the police said in a statement to CNN. Police have told the public to be cautious and to report shark sightings to the authorities.
Australia has now seen eight shark attack deaths in 2020, a dramatic increase from zero in 2019. The last time the country saw more than eight shark attack deaths was in 1929—91 years ago—when Australia counted nine deaths due to sharks that year. The country last saw seven deaths due to sharks in 1934.
The last Australian shark attack that resulted in death took place about six weeks ago. The body of that individual—who was surfing—was never recovered. His surfboard was found and a shark was spotted in the area.
Shark attacks and deaths due to sharks are still incredibly rare globally. The Florida Museum annually releases a report by the International Shark Attack File. For 2019, the report confirmed 64 unprovoked shark attacks and 41 provoked attacks. Only two of those unprovoked attacks resulted in a fatality.
The highest number of unprovoked attacks actually took place in the U.S. last year, with 41 in total. But none of those U.S. attacks were fatal.
"The total number of unprovoked shark attacks worldwide is extremely low, given the number of people participating in aquatic recreation each year. Fatality rates have declined for decades, reflecting advances in beach safety, medical treatment, and public awareness," the report explained. "This underscores the importance of global efforts to improve ocean rescue, medical care, and shark education."