Australia Ignored Warnings on COVID Ravaging Indigenous Communities | Opinion
The Australian government was aware from as far back as 2020 that remote Australian communities would experience heightened community spread of COVID-19 and difficulties in receiving medical assistance and provisions. We have now seen the spread of COVID among adults and children alongside deaths.
"In March last year, the government was warned by Aboriginal medical services—not just about the particular vulnerability of First Nations people to COVID—about the unique challenges in managing the spread in remote and regional areas," said Linda Burney, Australian Labor Party's Shadow Minister for Indigenous Australians. "In March this year, First Nations people were supposed to be prioritized as part of the vaccine rollout. But in August, when western and far west New South Wales went into lockdown, the government was caught out with critically low vaccine rates in First Nations communities. First Nations vaccine rates remain patchy and lag far behind the general population. We are now witnessing the consequences of the government's painfully slow response, with COVID sweeping through First Nations communities."
In early September, an Aboriginal man in his 60s became the third Indigenous COVID-related death in New South Wales. He fell victim not only to the Delta variant, but to the negligence of the New South Wales (NSW) and Australian government in not prioritizing vaccination for Indigenous communities. For the remote community of Wilcannia, in particular, the distance to a hospital and the lack of provisions available to be transported to an infected community meant that there should have been a prioritized vaccination plan, education around the risks and benefits of vaccination in Indigenous languages and cooperation with Indigenous health and community organizations. That didn't happen. The majority of the newly reported 1,480 COVID cases (as of Sept. 8) in western New South Wales were identified as Indigenous Australians, according to Dubbo MP Dugald Saunders. He told the Australian Broadcasting Commission, "Sixty three percent of current positive case are Indigenous, 85 percent under 50."
There is no excuse for why both the Federal and the NSW governments failed to cooperate with Aboriginal health and community organizations to ensure an education campaign around masks, additional sanitary measures and social distancing nor why they failed to prioritize vaccinations within vulnerable communities. Back in 2018, the Australian government's own Australian Institute of Health and Welfare (AIHW) reported that the gap in life expectancy between Indigenous and non-Indigenous Australians "decreased from 11.4 to 10.6 years for [Indigenous] males, and from 9.6 to 9.5 years for [Indigenous] females."
Their report concluded that Indigenous Australians are at a higher likelihood of being born with a disability, low birth weight, to die before their fifth birthday, to smoke and to experience high levels of psychological distress. The report revealed the reasons for the gap in quality of health: lower levels of education, employment, poor quality housing and less accessibility to affordable health services.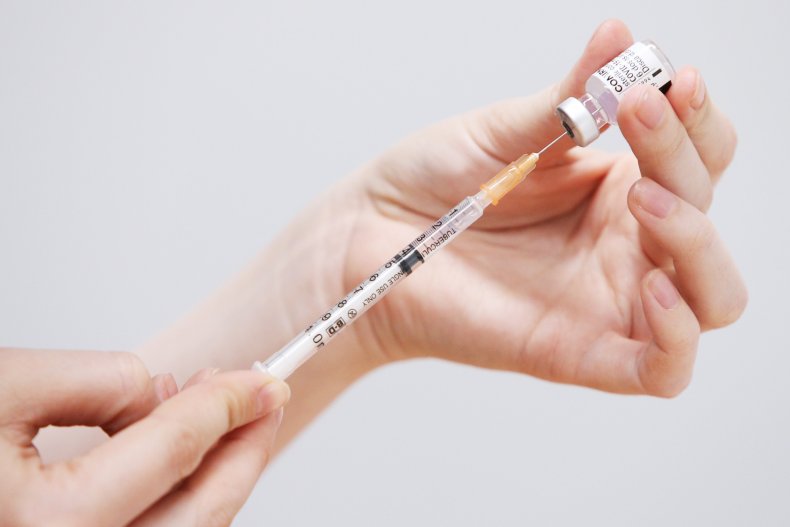 All of these factors lead to a perfect storm. While Indigenous communities largely managed to avoid infection and communication of COVID throughout the entire pandemic, the Delta strain was their undoing. This was foreseeable. NSW's Health Minister Brad Hazzard conceded that housing in Wilcannia was lacking, leading to overcrowding. He also conceded to the Australian Broadcasting Commission that the NSW government could have done better in preventing spread in Western NSW communities. While housing has since arrived in Wilcannia, it is too little and too late for many. Since August, Wilcannia has recorded 102 cases of COVID-19, over 13 percent of the town's population.
Toby Finlayson co-founded Desert Pea Media with Mehi Murri man Matthew Priestly in 2002. They develop culturally appropriate videos and online projects to educate Indigenous communities about vaccinations and safety measures relating to COVID-19. Their short films address social issues through collaborative storytelling, and in 2020 they were funded by the North Queensland Primary Health Network to create videos addressing mental health and social change. It is frustrating to Finlayson that both the Federal and NSW governments have neglected their duty of care to Indigenous communities.
"There is a lot of mistrust from Indigenous Australians toward the Australian government. This is based on generations of abuse and racist government policy. The vaccination debate and government-led campaigns around vaccination are therefore met with suspicion and concern, which is completely understandable," he said. "I think the systems are in place to produce an online video and multimedia campaign around vaccination and prevention for Indigenous communities. For me, the situation is a symptom of the ongoing lack of concern for the well-being of Indigenous Australians. It's never been a priority for the Australian government, and the issues remain unaddressed."
The inequality in health between Indigenous and non-Indigenous Australians has been exposed in annual Closing The Gap reports for over a decade. The current situation is the latest in a systematic approach to ignoring Indigenous voices, further ingraining inequity and assuming the fury of Australians about this ongoing violation of human rights will pass once another major news item draws public debate.
Cat Woods is a freelance writer based in Australia. She writes on art, culture and travel for international publications, and regularly writes on music for both U.S. and Australian publications. When not writing, Cat teaches yoga, Pilates and barre, listens to podcasts, binge watches anything with subtitles, and walks her two highly intelligent, very bossy dogs around her beachside home in the inner south of Melbourne.
The views expressed in this article are the writer's own.