Baby Asha Will Be Sent Back to Nauru Detention Camp, Says Australian Immigration Minister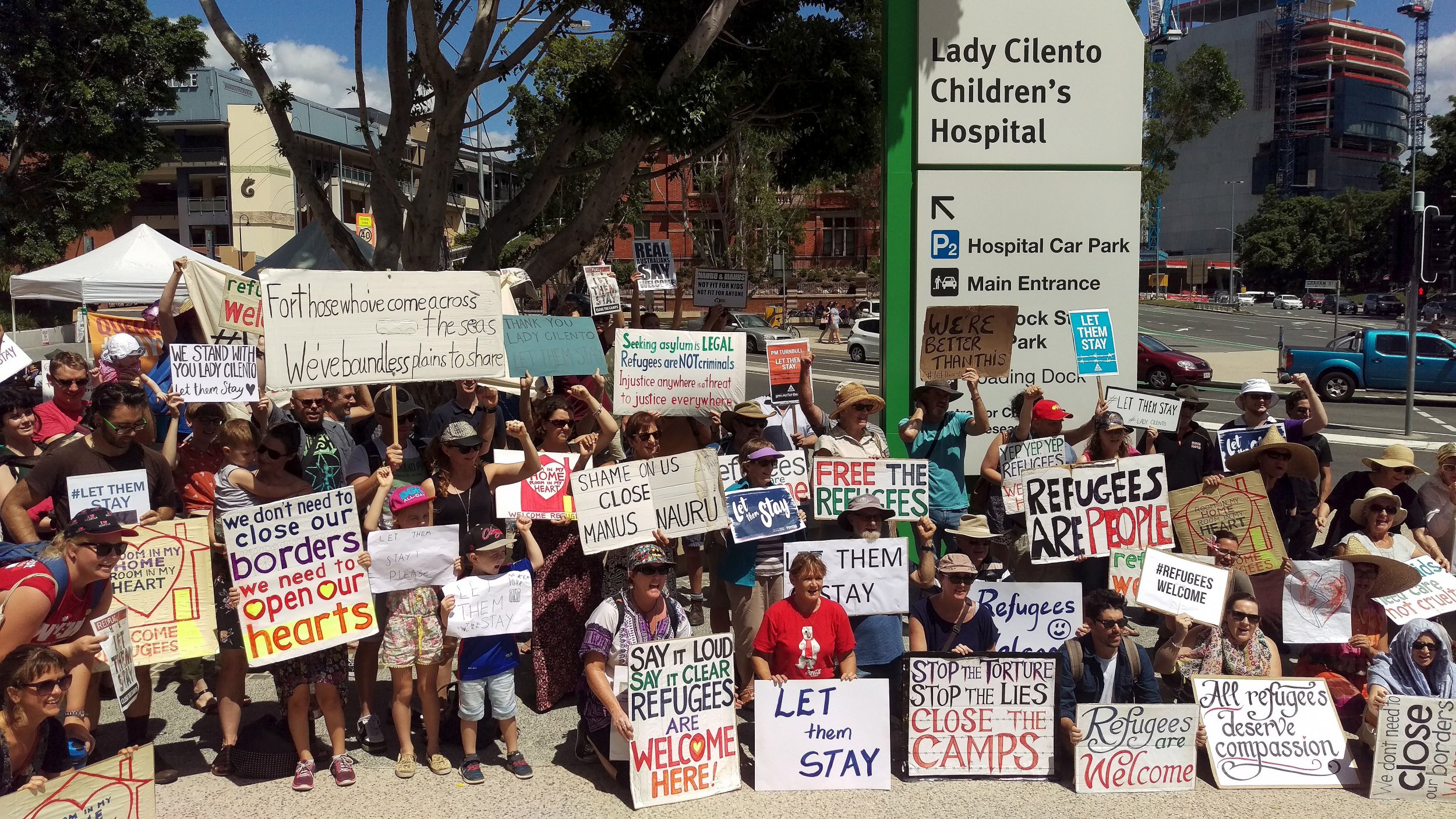 A refugee baby named Asha, who has been the focus of fierce debate in Australia, has been released from hospital and will be sent back to the Nauru offshore detention camp in the south Pacific. The 1-year-old was admitted to Brisbane's Lady Cilento Hospital several weeks ago with severe burns sustained at the asylum center in Micronesia.
Doctors then refused to discharge the child until she was offered a "suitable home environment," the BBC reports. Australian activists also protested against the medical facility in support of the doctors whose stand-off with the government lasted ten days.
Asha has been released into community detention with her family, which prompted some to think they wouldn't be returned to Nauru, Sky News reports. However, Australia's immigration minister Peter Dutton said that once Asha's medical and legal problems surrounding the injury were resolved, she would be sent back.
Asha, who was born in Australia to Nepalese-Christian parents, was sent to Nauru at the age of five months. She sustained her burns after being scalded with boiling water at the camp.
"We are not going to allow people smugglers to get out a message that if you seek assistance in an Australian hospital, that somehow that is your formula to becoming an Australian citizen," Dutton told reporters. "I couldn't be any clearer, once the medical assistance has been provided and the legal issues resolved, people will go back to Nauru."
Refugee advocates, however, are celebrating the baby's release into the community, no matter how brief it may be. Dutton's announcement follows a ruling by Australia's High Court on February 3, which found that the country's asylum policy was legal under the country's constitution. Its decision allowed 267 people, among them 37 babies to be sent to Nauru.
Dutton added that Canberra had rejected an offer from New Zealand to take in some of the 267 people. He described it as "a failed proposal," which had been brokered by former Prime Minister Julia Gillard. Dutton added that it would only encourage people smugglers to send more people to Australia.