Australia May Force Immigrants to Live in Rural Areas Outside of Sydney and Melbourne
The Australian government is proposing to make immigrants settle outside of Melbourne and Sydney to ease congestion in the country's two biggest cities and boost regional growth.
The proposal would mean that visas would be granted to immigrants on condition that they live in other parts of the country, at least temporarily.
Alan Tudge, Australia's minister for cities, urban infrastructure and population, said smaller states in other parts of the country "were crying out for more workers."
"The key issue here is the distribution of the growth rather than the growth number," Tudge told ABC Breakfast on Tuesday.
Get your unlimited Newsweek trial >
"If we had a better distribution of the growth, we wouldn't have quite the same pressure that we have on Melbourne and Sydney and southeast Queensland."
Melbourne and Sydney make up about 40 percent of the country's 25 million population. Figures from the World Bank state that Australia's population grew by 1.6 percent last year, relatively high by Organisation for Economic Co-operation and Development (OECD) standards, with Sydney and Melbourne expected to hit 8 million residents by 2030.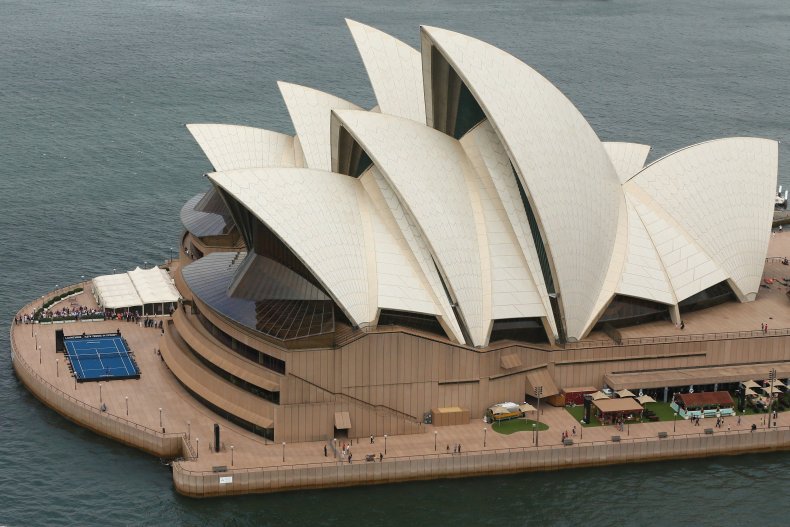 Tudge said that apart from a family reunion, such as an immigrant marrying an Australian or an employer sponsoring a foreigner, at the moment "there is no geographical requirement for a newly arrived migrant."
Get your unlimited Newsweek trial >
But population experts have raised questions over the proposal, which the country's opposition Labor party has said lacks detail.
Labor spokesman Brendan O'Connor said that unemployment was very high in many parts of regional Australia. "So the idea that you would direct people coming through the immigration processes to regions where there's already high unemployment could compound a problem, not make it better," he said, according to the Guardian.
Roman Quaedvlieg, the former former Australian Border Force commissioner, said it was doubtful that such a policy could be enforced. He tweeted: "Imposition of the visa condition is the easy part. Enforcement will be harder. Migrants will gravitate to opportunities and amenities in cities. It's not possible to police the condition without substantial resources, both identifying breaches and sanctioning them."
Professor Jock Collins from the University of Technology told the BBC: "There is a strong argument for the government to redirect new migrants to the bush…but there needs to be sufficient employment for them, and that's the big Achilles heel of the whole idea."
Professor Peter McDonald, a demographer at the University of Melbourne, said the issue extended beyond migration. "In Australia, the population growth has run ahead of infrastructure. We have been slow to put in the appropriate systems such as public transport networks that are needed for large cities," he told the BBC.
Australia May Force Immigrants to Live in Rural Areas Outside of Sydney and Melbourne | World