Australia Needs a Federal Integrity Commission | Opinion
Democracy is a grand institution—a fundamental one.
In Australia, that institution is being eroded through corruption, loopholes that allow lobbyists to have improper influence and a lack of transparency that gives rise to impropriety by public servants. While Prime Minister Scott Morrison dithers and delays meaningful action on an independent, transparent integrity commission with federal oversight, the Australian arm of non-profit Transparency International released their own report late last year, offering a guide to action. To understand why this is necessary, we must reflect on the current state of Australian politics and the increasing scandals.
Australia has long been hostage to lobbyists. There have been some very brazen, highly publicized corruption cases over the last decade—ranging from undeclared gifts, pork barrelling, former Attorney General Christian Porter accepting money from an anonymous trust and more. Right now, the Victorian Premier Daniel Andrews, fresh from an $AU400 fine for not wearing a mask on two occasions in public and contravening his own rules, faces Victoria's Independent Broad-based Anti-Corruption Commission (IBAC) over accusations of corruption and branch stacking (when people are intentionally recruited into a branch of a political party to manipulate the choice of a pre-selected election candidate). Called "Operation Watts," the hearing will be broadcast via video and updates provided on IBAC's Twitter.
Australia's former New South Wales (NSW) Premier Gladys Berejiklian conceded in 2020 that an $AU140 million grant scheme was pork barrelling, but gave the excuse that other governments were engaged in the same behavior.
"It's not an illegal practice. Unfortunately it does happen from time to time by every government," was Berejiklian's response to depriving non-Coalition councils of Stronger Communities grants, while lining the pockets of councils favorable to her ruling Liberal Party.
Berejiklian recently resigned because the NSW Independent Commission Against Corruption (ICAC) announced an investigation into her alleged deception of the public in knowingly channeling millions of funds into projects former Liberal MP Daryl Maguire had financial interests in. Berejiklian allegedly had a relationship with Maguire until a few months prior. ICAC has powers to investigate corruption, but it is essentially a toothless tiger. It investigates and reports, but it cannot prosecute.
There is no federal integrity commission, and it is well beyond due. The Commonwealth Integrity Commission (CIC) proposed by the prime minister is even more of a toothless tiger than the NSW ICAC. It is—to stretch the metaphor—a kitten.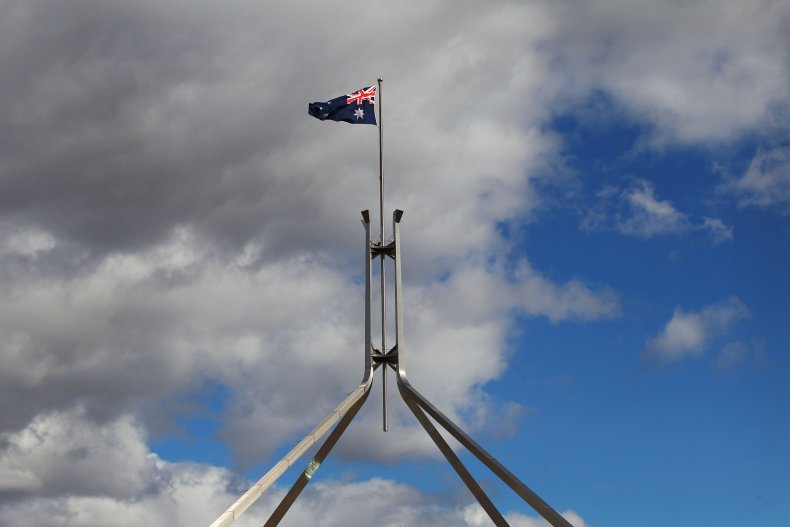 The CIC has less scope to investigate than existing state commissions, since it excludes anyone outside the public sector who has improper influence in decision-making, and only alleged misconduct in the public sector that is deemed a criminal offence can be investigated. Further, the CIC lacks transparency and accountability to the public. It would not hold public hearings into parliamentarians or the public sector, and even if misconduct were discovered, it has no powers of prosecution. It could only refer matters to the police or prosecutors if there is evidence a crime has been committed. This means pork barrelling, anonymous donations to parliamentarians and lobbyist influence would carry on unrelentingly. In 2020, the National Audit Office reported that Australia's federal lobbying rules were weak, poorly policed and carried little consequence for breaches.
The public deserve a meaningful national integrity system and the MPs who act with moral integrity deserve it too.
Since our prime minister and the state premiers are luxuriating in their lax integrity and transparency rules, nobody is holding their breath for the installation of an effective, comprehensive integrity system. Transparency International Australia (TIA) has taken the initiative to publish a thorough Blueprint for Action, in the absence of a genuine alternative from the government.
The lead author of the report is board member A.J. Brown. In it, TIA proposed stronger measures against corruption, greater scope to review conduct, an overhaul of lobbying and undue influence regimes, whistleblower and journalist protections in the case of public interest on disclosures and transparency over national election finances and campaigning laws. The report called for "new federal funding of at least $100 million [per annum] for a federal integrity commission, corruption prevention and whistleblower protection."
New South Wales MP Zali Steggall, independent for Warringah, said there's no time to waste in light of Australia's current scandal-riddled landscape.
"Questions of integrity are incredibly important and we know that this is a problem at federal government level. We have had scandal after scandal and rorts, car park rorts, sports rorts, the Leppington land sale. We desperately need an integrity commission. I feel strongly that as an independent, I will make sure that we push for a strong federal integrity commission in Parliament to really keep check on what the Australian government is doing," she said.
Cat Woods is a freelance writer based in Australia. She writes on art, culture and travel for international publications, and regularly writes on music for both U.S. and Australian publications. When not writing, Cat teaches yoga, Pilates and barre, listens to podcasts, binge watches anything with subtitles, and walks her two highly intelligent, very bossy dogs around her beachside home in the inner south of Melbourne.
The views expressed in this article are the writer's own.