Australia Post to Launch Drone Delivery Service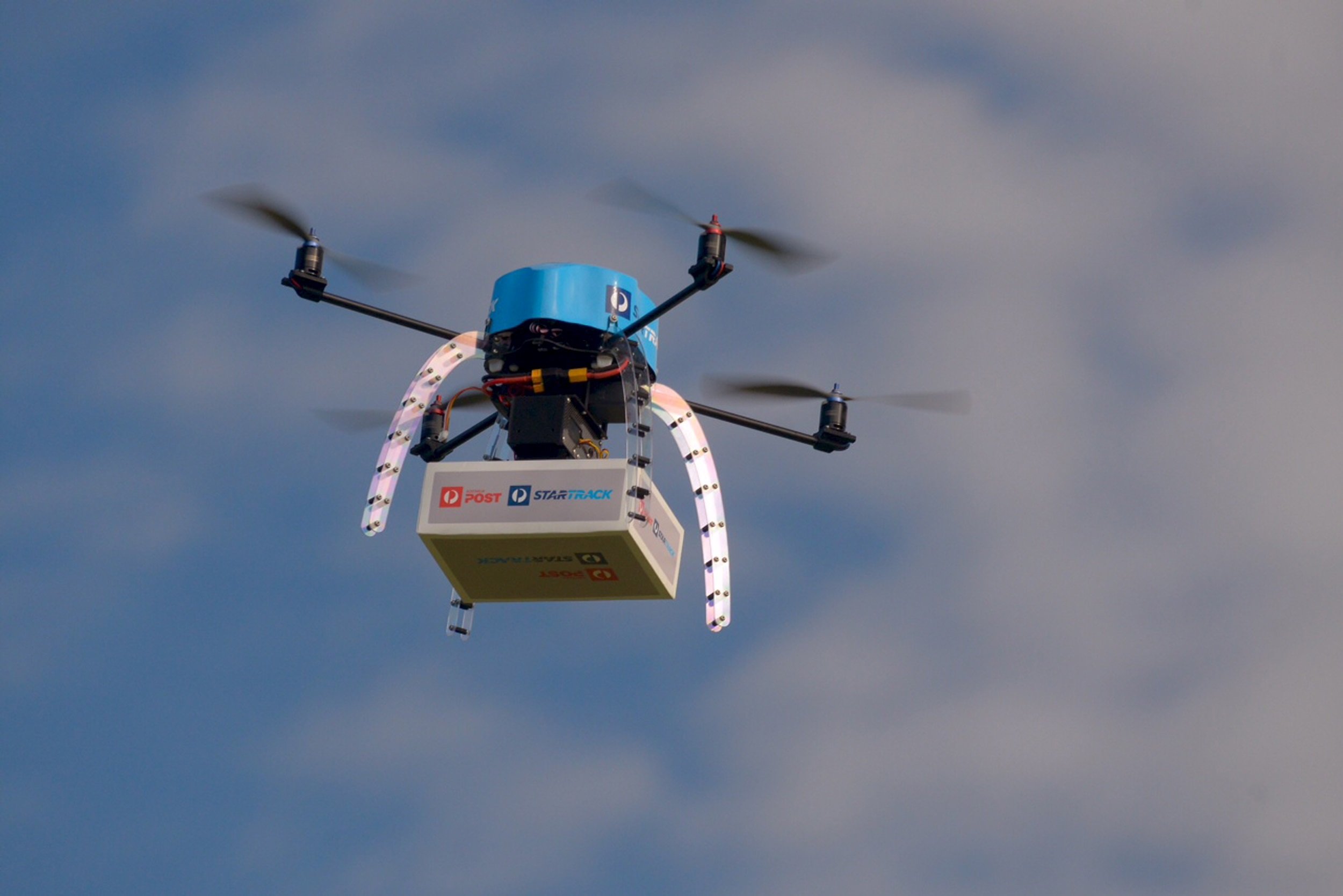 Australia's postal service has successfully tested drones for delivering small packages, paving the way for for a full customer trial later this year.
Australia Post received the backing of the country's Civil Aviation Safety Authority (CASA) to deliver packages using drones in a limited test across 50 locations.
"This closed-field trial is an important next step in testing the new technology which will potentially deliver small parcels safely and securely to customers' home, allowing for faster transportation of time-critical items like medication," Australia Post said in a statement.
The state-owned postal company follows Amazon, Google, Walmart, Alibaba and Danish shipping company Maersk in testing drones for deliveries.
Other non-commercial efforts are being made to develop drone delivery systems, including a drone designed for moving organs, created by students in Spain.
Major retail clients of Australia Post, including Catch of the Day and The Iconic, are already interested in participating in the consumer trial, according to Australia Post CEO Ahmed Fahour.
Fahour said he imagined the drones would be used for time-critical deliveries or where there are significant distances between the road and the front door.
"We're excited to be the first major parcels and logistics company in Australia to test Remotely Piloted Aircraft (RPA) technology for commercial delivery applications," Fahour said.
"We will put this innovative technology through its paces over the coming weeks and months to understand what it can deliver, how far it can travel, and ultimately, how our customers could receive a parcel."