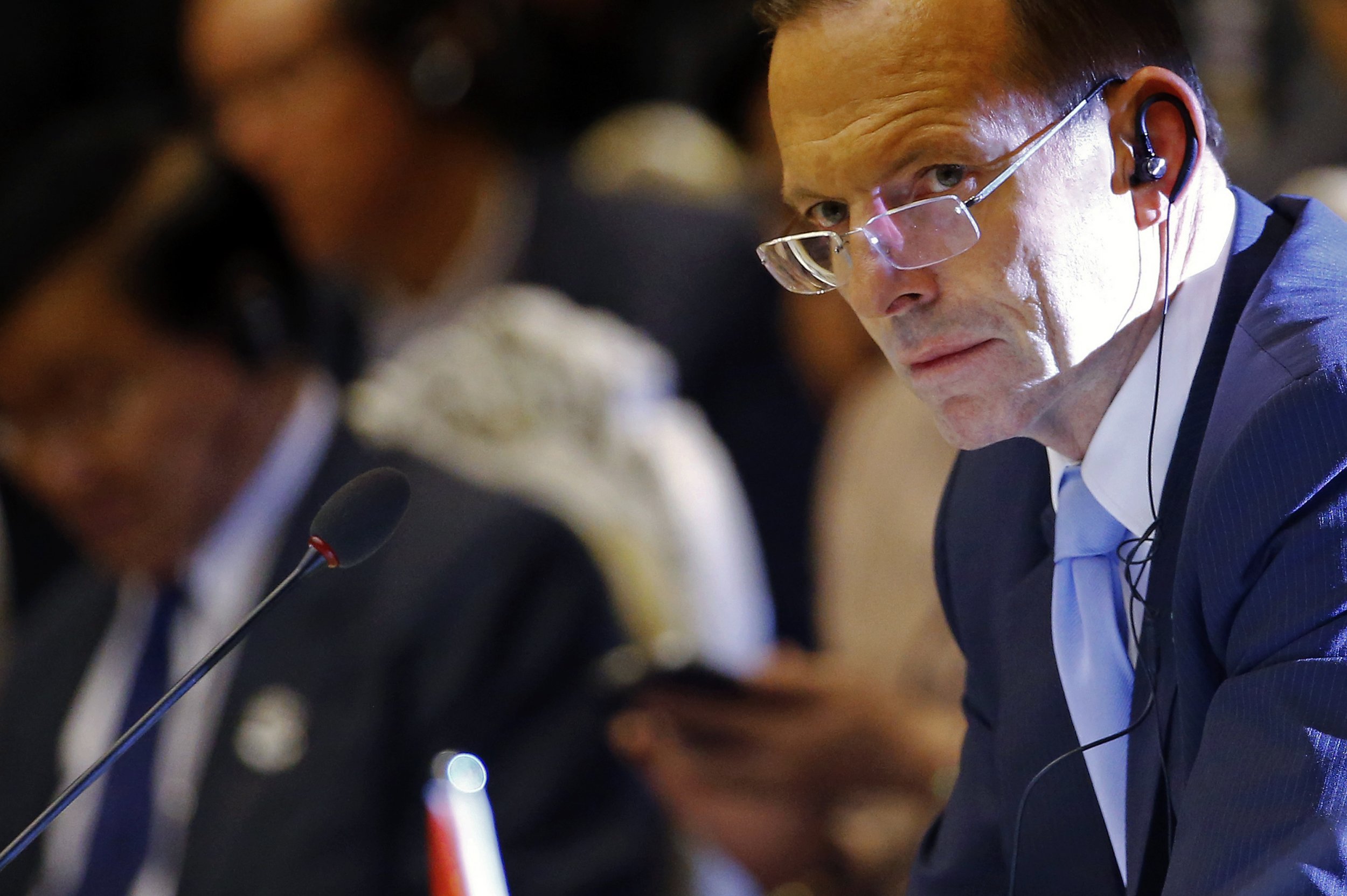 Australia's prime minister, who once said "the climate argument is absolute crap," confirmed to reporters his administration has banned its federal clean energy fund from investing in wind power, the Guardian reports.
Prime Minister Tony Abbott added Sunday that he sees no further purpose for the $10 billion federal fund established by the Australian parliament in 2012.
"It is our policy to abolish the Clean Energy Finance Corporation because we think that if the projects stack up economically, there's no reason why they can't be supported in the usual way," Abbott told reporters in Darwin. "But while the CEFC exists, what we believe it should be doing is investing in new and emerging technologies–certainly not existing wind farms."
"This is a government which supports renewables, but obviously we want to support renewables at the same time as reducing the upward pressure on power prices," Abbott continued. "We want to keep power prices as low as possible, consistent with a strong renewables sector."
Currently, a third of the fund goes toward solar projects, according to the Guardian.
The head of Australian Solar Council (ASC), an industry group, called the move "revenge politics" meant to cut off the solar industry after it had successfully lobbied to keep small-scale solar power installations in the country's 2020 renewable energy target negotiated in May. The government lowered the renewable power output goals by 20 percent the same month. Abbott has repeatedly referred to wind farms as "visually awful," "ugly" and "noisy."
"There are about 18,000 people in Australia directly employed in the solar industry," ASC Chief Executive John Grimes told Australian Broadcasting Corporation. "These are the jobs of rural and regional Australia and these are the jobs that we want to create. So, the Government is sabotaging the whole industry because of its ideology that we should burn more coal and we need to shut down the renewable sector."
The news comes a week after the White House announced plans to boost access to small-scale solar installations for low- and middle-income households. Last year, at the G20 Summit in Australia, President Barack Obama deliberately used his speech to highlight the effects of climate change on Australia after Abbott attempted to keep the subject off of the formal agenda for the meeting.