Police Search for Missing Man Around Crocodile-Infested Waters After Empty Boat Washes Ashore
Police in northern Australia are searching for a man who is believed to have recently gone missing around crocodile-infested waters of Queensland.
A land, air and river operation to try and locate Anthony Vanharen, 42, was launched last Saturday after the man's boat was found "washed ashore and unattended" on the north side of the Mission River, east of the Mission River Bridge, in Weipa.
According to Queensland Police Service (QPS), its investigation indicates Vanharen rang family members on April 29 and was potentially spotted on his boat—a white 15ft Quintrex—the next day. It's not clear if Vanharen was formally reported missing.
The search operation, including a helicopter, marine vessel and foot patrols, was slowed by bushland, vegetation, swamp and river areas in the region. The team told 9News the ground search has since been scaled back, with aerial crews remaining.
Vanharen was described as Caucasian with thin to proportionate build and long shoulder-length brown hair sometimes in a ponytail. Police released his image online: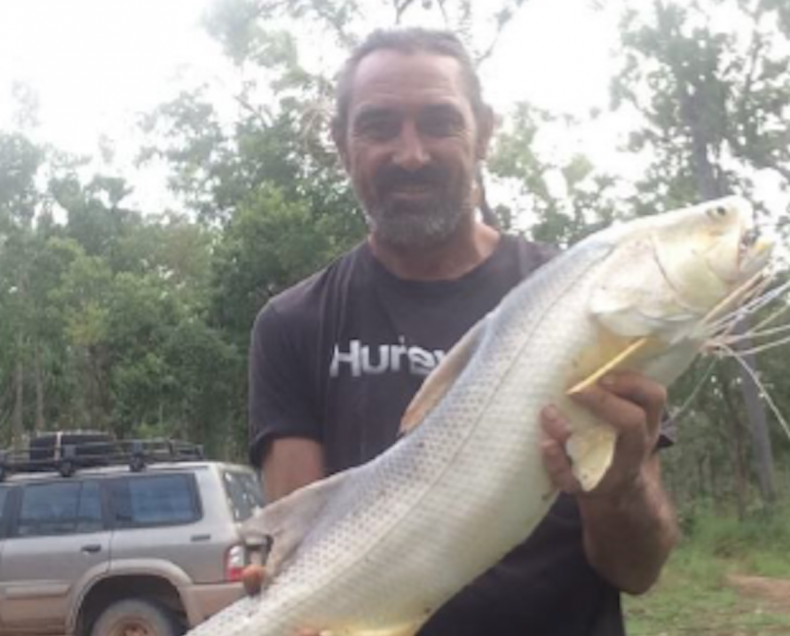 Cape York Police Acting Inspector Kevin Goan told ABC it had been "slow going" for the team so far and described the terrain as being "quite rugged."
"There's quite a large number of crocodiles in the proximity of where the vessel was located and there's other marine activity that would be quite concerning if someone were to have entered the water," he said, noting the probe will continue.
"The unconfirmed sighting was on Thursday, the 30th, the day after he last spoke with family," Goan added. "We are investigating that and anyone with information, or knows Anthony, we urge them to come forward and contact police or CrimeStoppers."
Meanwhile, a search resumed this morning for an unrelated 59-year-old Port Douglas man who possibly fell from a jetty into waters known to contain crocodiles after suffering a "medical episode." He was reported missing by a relative on May 1.
The man was living on a yacht in the Dickson Inlet and has not contacted family, which local police described as being "out of character."
Police said CCTV footage shows the man, who reportedly had epilepsy, falling from the jetty at Port Douglas Yacht Club and being washed away by a high tide.
He was last seen in public and on surveillance cameras on April 9, local media reported. The search on Monday had to be suspended due to tides, officials noted.
"We will continue to search however experts tell us that it's highly unlikely that we'll find him alive," Queensland Acting Superintendent Mark Lingwood stated.
Despite the waters containing crocodiles, police said there is no evidence to suggest an attack. "We are not overly concerned about the possibility of a crocodile attack, there are Estuarine Crocodiles within the Dickson Inlet but there is no indication that that is the case," Port Douglas Sergeant Damian Meadows told the Newsport Daily.