After Russia Threats, Australian Military Stops Anti-ISIS Airstrikes in Syria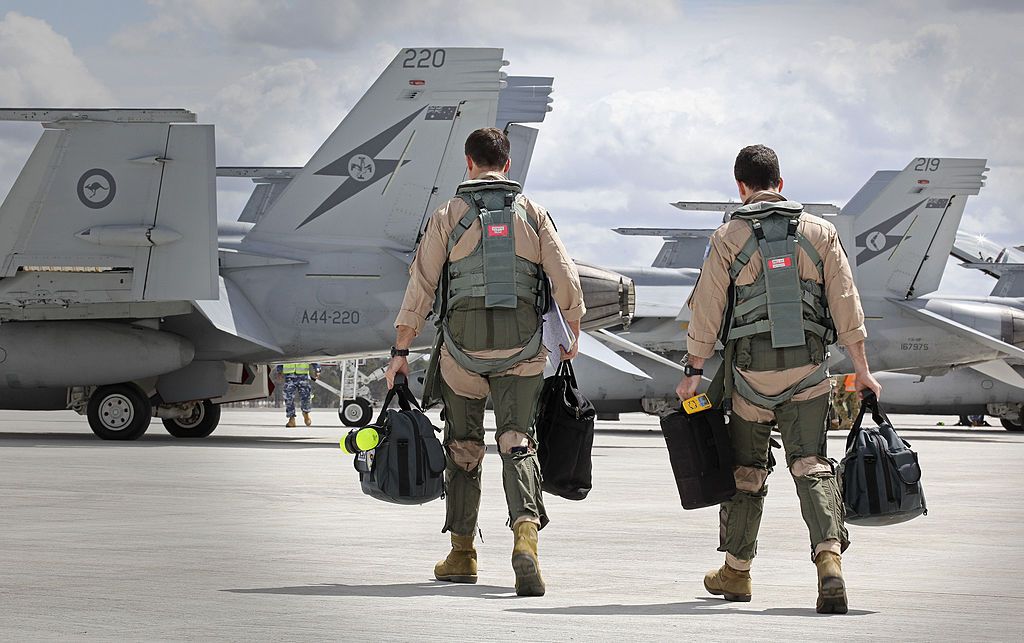 Australia has suspended military air operations in Syria, after Russia said it would treat coalition aircraft as potential targets in response to the downing of a Syrian jet by the United States.
The U.S. has said it shot down the aircraft Sunday to defend allied forces fighting to seize back the city of Raqqa, the de facto capital of the Islamic State militant group (ISIS) in Syria.
"As a precautionary measure, Australian defense force strike operations into Syria have temporarily ceased," the Department of Defence said Tuesday.
Australia has deployed 780 military personnel as part of the coalition force fighting ISIS in Syria and Iraq. It has six fighter jets stationed in the United Arab Emirates that engage in missions against the group.
The U.S. said in a written statement that a U.S. F18 Super Hornet shot down the Syrian SU-22 near the town of Tabqah, the location of a strategically vital dam upstream from Raqqa, where the U.S.-backed Syrian Democratic Forces militia are battling ISIS.
An Australian Department of Defence spokesman told ABC that Australian military force protection was regularly reviewed, and military air operations would continue over Iraq.
"Australian Defence Force (ADF) personnel are closely monitoring the air situation in Syria and a decision on the resumption of ADF air operations in Syria will be made in due course," a spokesman said.
Russia had warned Monday that it would track coalition aircraft in missions west of the Euphrates with missile systems and military aircraft, but stopped short of saying it would down them.
Both Russia and Syria claim the SU-22 was engaged in an operation against ISIS about 25 miles south-west of Raqqa when it was shot down, in the first downing of a Syrian jet by the U.S. in the country's six year civil war.
Russia has denied U.S. claims that a communication channel was used to issue a warning to the jet before it was shot down.
Moscow said it was suspending a communications channel opened with the U.S. to prevent collisions and other incidents between Russian and coalition forces in Syrian airspace.