Pair Hired for Man's Sexual Broom Fantasy Turn Up at Wrong House With Machetes
Two men who were hired to fulfill a man's sexual fantasy of tying him up in his underwear and stroking him with a broom went to the wrong address armed with machetes.
In what was described by the judge as an "unusual" case, the two men from Sydney apologized to the terrified victim and even shook his hand, before being arrested by police.
One of the men, Terrence Leroy, has now been acquitted in the NSW District Court in relation to a charge of entering the home in July 2019, with an intention to intimidate while armed with an offensive weapon, according to News.com.au.
According to court documents, a man living in New South Wales, was willing to pay 5,000 AUD ($3,300) to have the broom handle rubbed around his underwear.
A police officer described the would-be client as having a "history and proclivity for engaging the services of people."
The judge, Sean Grant, said: "He was willing to pay $5,000 if it was "really good".
The man with the sexual fantasy is said to have contacted the men over Facebook and sent them his address.
However, after doing so he moved to another home.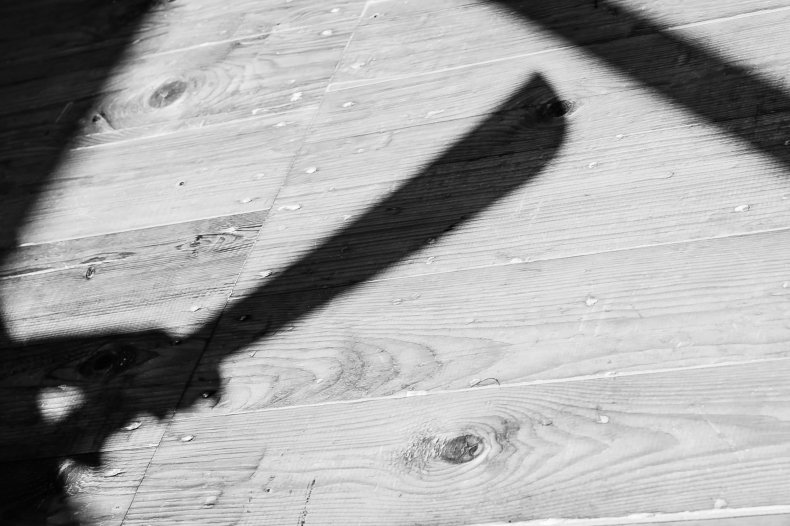 In the early hours of July 14, 2019, a startled resident on the same street was awoken to find the men in his home, machetes pointing down, and repeatedly asked him if he was "Kevin".
After realizing their mix up, one of the men is said to have even offered an apology to the victim, saying "sorry mate", before leaving the property.
The men only realized their error after the client called them to ask about their whereabouts.
After arriving at the right address, one of the men was asked to leave "the great big knife" which was in his trousers in the car.
The three then entered the property, where they drank coffee and the client made bacon, eggs and noodles before Leroy fell asleep on the couch.
An hour later, police arrived and arrested Leroy and the other man who had entered the previous property.
Setting out his reasons for acquitting Leroy, the judge said: "They carried the machetes either as a prop or something to use in that fantasy.
"The fantasy was unscripted and there was discretion as to how it would be carried out."
A lawyer for Terrence Leroy, one of the accused, said: "It was a commercial agreement to tie up and stroke a semi-naked man in his underpants with a broom. Entry was not with intent to intimidate."