Teen Girl Stabbed Classmate in Toilet as 'Practice' for Killing Others in 'Cool Group' Who Had Bullied Her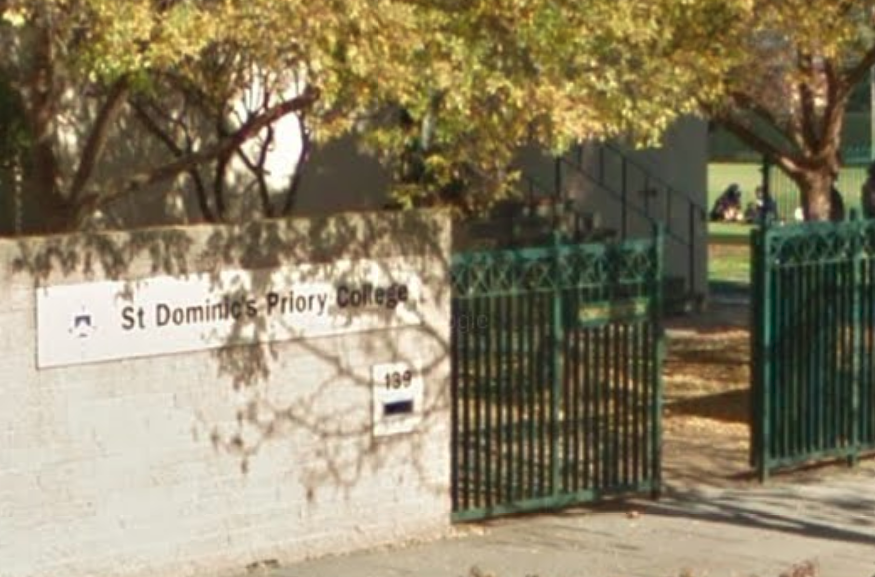 A 15-year-old girl who admitted stabbing a student in a random outburst of violence as practice for another attack has been spared conviction in Australia.
The schoolgirl—who has not been named for legal reasons—pleaded guilty in an Adelaide youth court yesterday after being accused knifing another teen in a bathroom in August last year. The incident took place at St. Dominic's Priory College, a Roman Catholic private school.
The court heard how the teenager did not know her 17-year-old victim, who was stabbed in the shoulder, but had seemingly used the attack as practice. It previously emerged that the girl had compiled a so-called "hit list" naming five students in a "cool group" who bullied her.
Local media previously stated the schoolgirl had marked the date of the stabbing in a cell phone diary as a "special day." It showed a knife and a heart emoji, ABC reported.
Prosecutor Paul Tate told the youth court last November that the victim suffered a wound on her right upper back in the attack, which took place just before 3 p.m. local time. Police recovered a bag from a toilet cubicle that held three knives and a pair of scissors. After the attack the culprit apologized, Tate said.
"The accused said she did not know the victim and stabbed her as practice as she intended on killing at least five other students," Tate said. "She said she intended to kill these students that day at 3:00 p.m. by use of the knives and scissors." The girl was arrested on August 1, 2018.
In court yesterday, prior to sentencing, 9News reported the victim testified: "The event changed aspects of my personality, making me a more anxious person than I was before."
Today, Tate confirmed the schoolgirl told police her plot had been sparked by bullying. Judge Oliver Koehn noted the teen had been suffering from mental health issues at the time.
The court heard how the young attacker had suffered verbal bullying and assaults prior to the incident—which had resulted in an earlier suicide attempt. The teenager's legal representative, Yasmin McMahon, said: "[The schoolgirl] was experiencing significant bullying by what's termed the 'cool group.' She had lost her friendships and her sense of identity in the school."
An intent to kill charge was dropped, and the teen was released under an 8-month supervision order. She was told not to harass her victim and the five other girls, 9News reported. The judge said he accepted the girl showed remorse and was now in a healthier mental state.
"I do not believe that you are a bad person, I am prepared to accept that it was completely out of character for you and was more a reflection of your poor mental health and the difficulties you were going through at the time," Koehn said, ABC reported.
"It's been a big turning point for you… I believe that you've grown up a lot in the last eight months," the judge added.
If you have thoughts about suicide, confidential help is always available for free at the National Suicide Prevention Lifeline. Call 1-800-273-8255. The helpline is available 24 hours, every day.