Australia Wildfire Map Update: Where Are the Bushfires? Are There Fires in Sydney? Fire Spread Predictions for New South Wales
Wildfires continue to burn through the southeast of New South Wales, with fatalities recorded during evacuations. According to the Associated Press, four people in the state have died in their cars as they "made late attempts to flee" the affected areas.
The State Rural Fire Service (NSW RFS) deputy commissioner Rob Rogers has urged people to not wait to leave saying, "If you're in those areas where we put those maps out, do not be there," asking people to take the situation seriously.
An emergency warning has also been released for the Westbrook Road, Ellerslie / Tarcutta area, according to the NSW RFS. The fire is currently over 131,000 hectares in size and is marked as "out of control." The fire is burning south of the Snowy Mountains Highway near Kunama and Lauren Hill, towards Talbingo.
People in this area are being advised to leave today, especially if they are in the Batlow north to Wondalga and west of Blowering Dam. The alert also says that if people are in the Batlow and surrounding areas, it is too late for them to leave, and they should seek shelter as the fire approaches.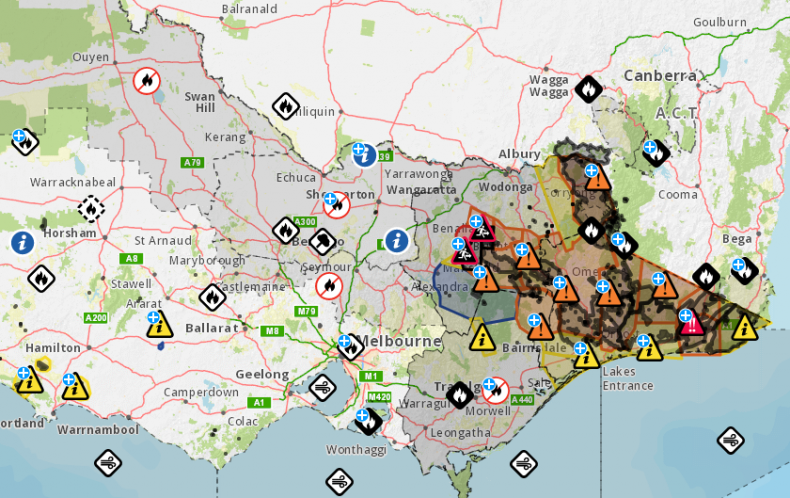 For those threatened by the fire, the following advice applies:
Do not be in the path of the fire.
Protect yourself from the heat of the fire by wearing protective clothing and footwear, covering all exposed skin.
If the fire impacts, seek shelter in a solid structure to protect yourself from the heat of the fire.
If your life is at risk, call Triple Zero (000).
If you are in an area that has already been affected by fire, there may be small areas of active fire burning for some time, and also be aware of the dangers of trees and branches falling.
An evacuation centre is open at the Equex Centre—Cnr Kooringal Road and Copland Street, East Wagga Wagga—where people can register for services. Domestic animals can be sheltered at Wagga Wagga Showgrounds. People are encouraged to register online at Register Find Reunite before attending evacuation centres, according to NWS RFS.
According to ecologist Chris Dickman, from Sydney University, nearly 500 million birds, reptiles and mammals are likely to have perished in New South Wales alone. Speaking to the Sydney Morning Herald, he confirmed that frogs, bats and insects are excluded from his estimate, making the toll on animals much greater.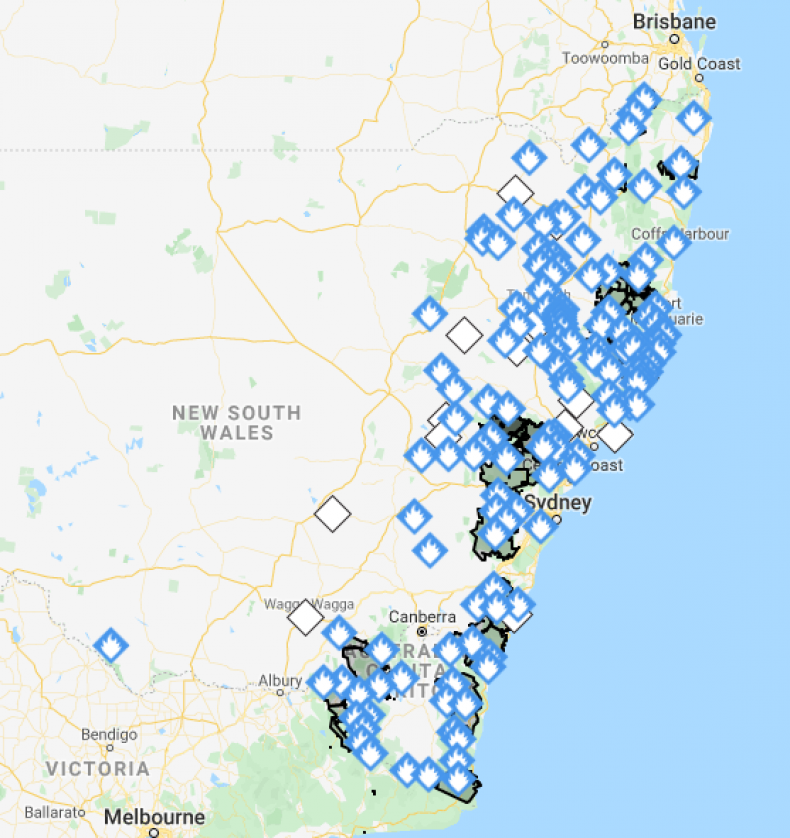 In Sydney, one fire is now under control in the rural areas southwest of the city.
According to the fire spread prediction for tomorrow by NWS RFS, the areas of Shoalhaven, South Coast, Snowy Mountains and areas surrounding Greater Sydney are at risk from severe to extreme fire danger. According to the fire service's website, temperatures will move into the 40 degrees Celcius (104 degrees Farenheit) with very low humidity and strong winds.
Tomorrow afternoon, a southwesterly change will impact inland fires and a gusty southerly change will impact coastal fires from late tomorrow afternoon, reaching Sydney around midnight. These conditions will make fire behaviour erratic and very dangerous, according to the forecast.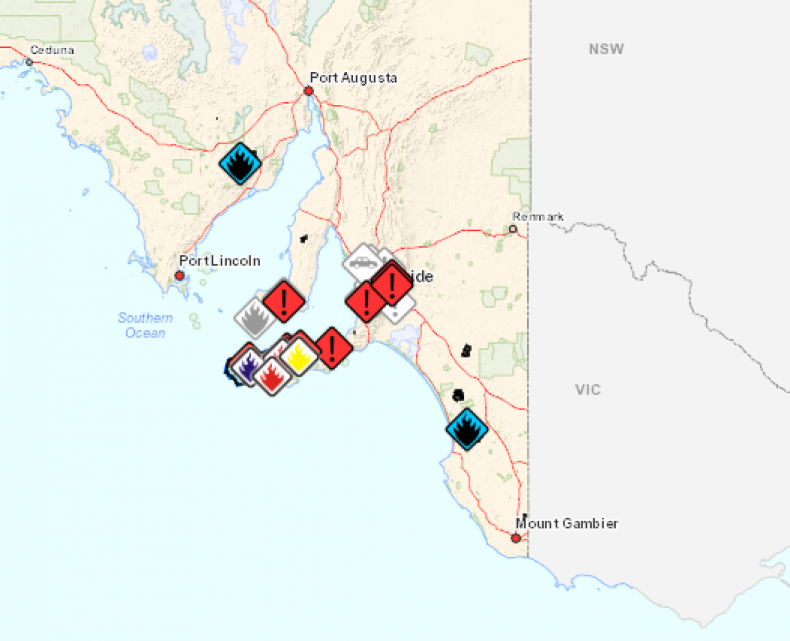 There are concerns for the areas of:
The Shoalhaven Region: From Burrill Lake, north to Nowra.
The South Coast: From Batemans Bay to the Victorian Border.
The Snowy Valley area: From Tarcutta to Tumut in the north, south through Batlow and Tumbarumba to Khancoban and Jingellic.
Snowy Monaro region: From Adaminaby to Cooma, then southwest to Jindabyne, Perisher Valley and Thredbo. This includes all of the Kosciuszko National Park.
Areas surrounding Greater Sydney: Southern Highlands, parts of Western Sydney and the Lower Blue Mountains.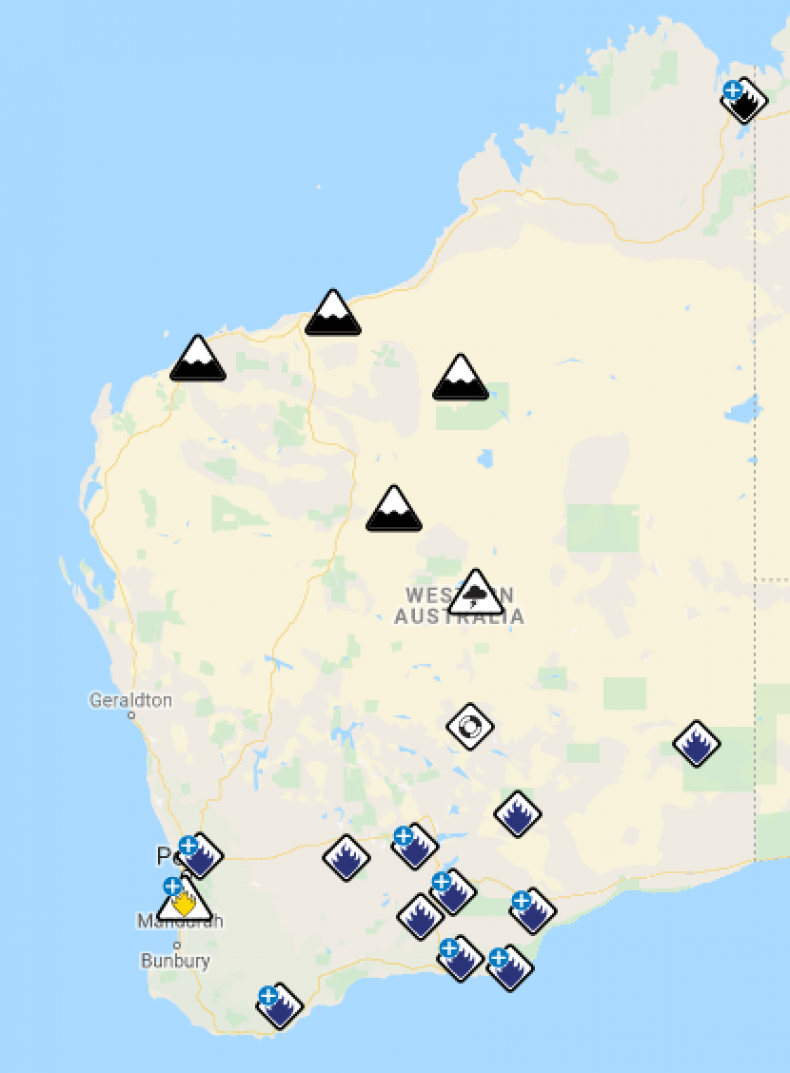 Residents should not be in these areas tomorrow and should evacuate to a large town outside this area. For those on the south coast, NSW RFS advises people to move to an area that has "already been burnt" or they should go to the beach.
Those in these areas can do the following to stay vigilant:
A total fire ban has been placed on the State until further notice.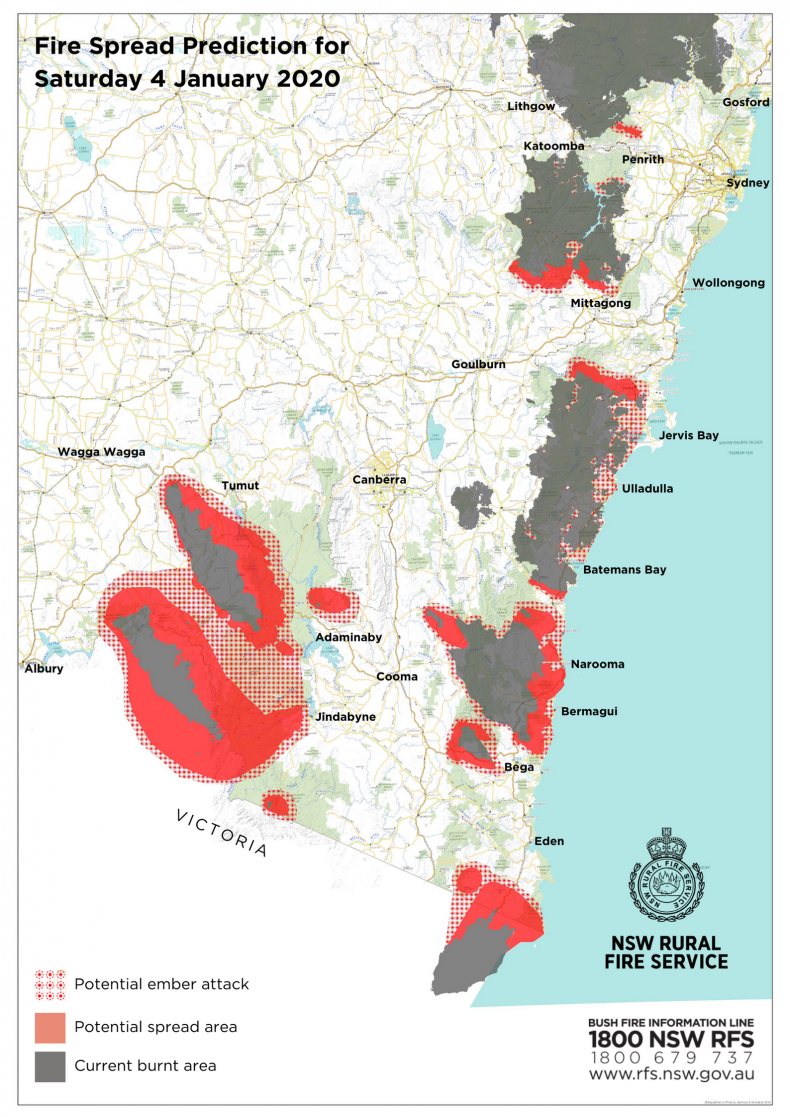 Correction (1/9/20, 5 p.m. ET): This article was updated to correct maps on areas affected by brushfire.