Australia Wildfire Map Update: Out of Control Fires in New South Wales, Victoria and Western Australia
Wildfires continue to tear through Australia, with fire bans issued until tomorrow. New South Wales, Victoria and Queensland have seen an increase of fires in the past 12 hours, according to My Fire Watch. The total amount of acres burned through is in the region of 12 million, as the below chart from Statista shows.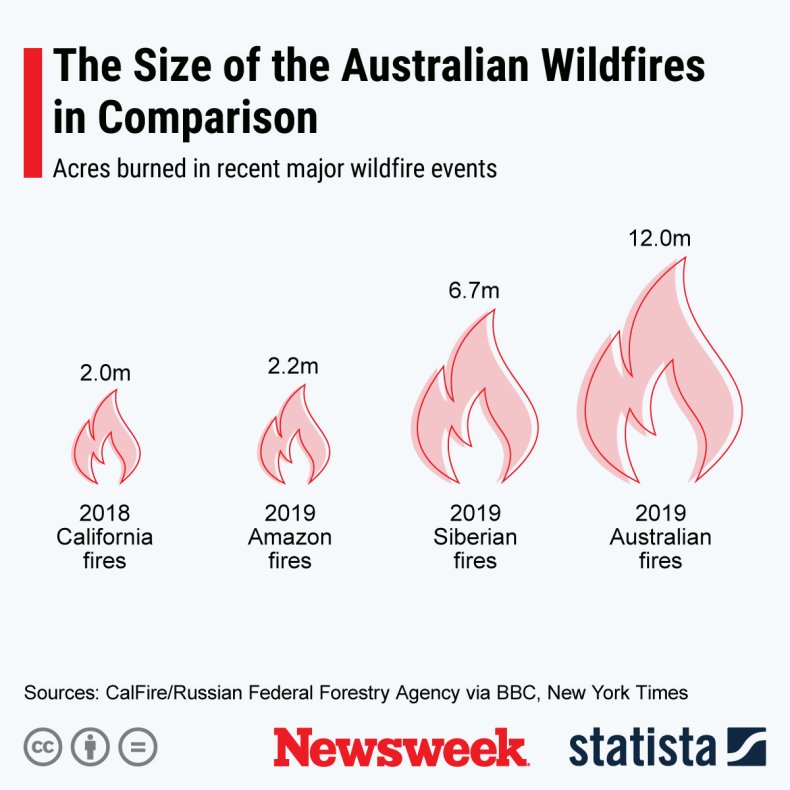 Since January 1, 2020, assessments on South Coast have confirmed that 382 homes have been destroyed and over 700 buildings saved, says New South Wales Rural Fire Service (NWS RFS).
According to Bushfires and Natural Hazards CRC, catastrophic fire danger ratings have been issued for New South Wales, Western Australia, South Australia and Victoria, with loss of human and animal lives, as well as damage to property and the environment.
The Australian Seasonal Bushfire Outlook: December 2019 shows above normal bushfire potential for large fires to take hold based on recent and predicted weather, the dryness of the land and forests, recent fire history and local firefighting resources.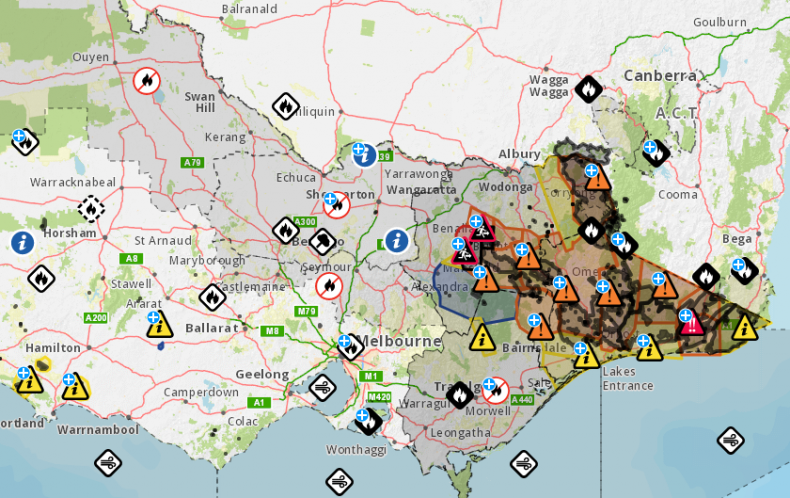 From midnight tonight (January 2) a statewide Total Fire Ban will be in place for New South Wales through to tomorrow (January 3), according to NWS RFS.
The latest "Fire Near Me" updates show that out of control fires are in Currowan, Dunns and Green Valley.
In Western Australia, there is an out of control fire in Dundas, according to the latest update issued by Emergency Western Australia. The bushfire is moving in an easterly direction, according to the update, and is unpredictable.
The update also warns that homes are not designed or constructed to withstand a fire. People in the vicinity of Balladonia Roadhouse, should leave in an easterly direction along Eyre Highway, the alert advises. The fire was first reported on the afternoon of December 20, 2019.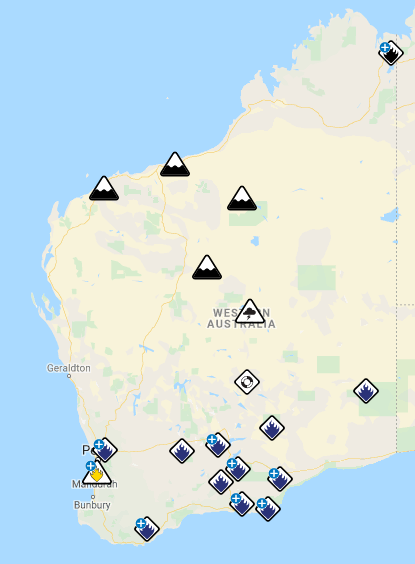 Western Australia bushfires
Government of Western Australia
In Victoria, a "Watch and Act" message has been issued for Breakaway Creek, Chandlers Creek, Genoa, Gipsy Point, Karbeethong, Lake View, Mallacoota, Maramingo Creek, Wallagaraugh, Wangarabell, Wingan River, and Wroxham. According to VicEmergency, bushfires are out of control at the following places:
Foote Tk - 2 kilometers southeast of Lake Condah that is not yet under control—travelling from Budj Bim National Park in a north-westerly direction towards Brians Road and Dawkins Road.
The Wingan River bushfire remains not yet under control, with active fires within the townships of Mallacoota, Genoa, Karbeethong and Gipsy Point.
A new fire has been identified in the Coopracambra National Park approximately 9 kilometers northeast of Chandlers Creek.
A relief center has been set up at Allan Drive in Mallacoota where residents can receive support from relief and recovery teams, says VicEmergency, This center will provide basic relief and information. The government service also says that "increased temperatures and winds forecast for Saturday" could result in "significant fire movement."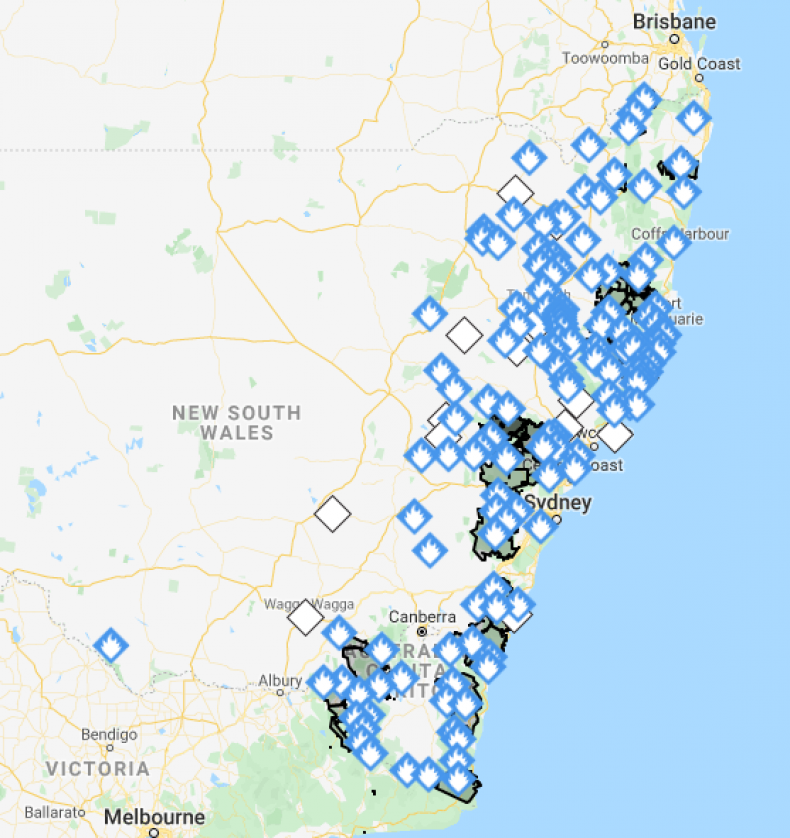 The latest information on fire danger can be found below for the following states:
If people are in a high fire danger area, government advice is:
If people are not prepared or if they plan to leave, leave now if the way is clear.
If families are well prepared and plan to actively defend their home, make final preparations now.
If people plan to stay and actively defend, do not rely on mains water pressure as it may be affected. They need to have access to an independent water supply, and start patrolling their property to put out spot fires.
At all times close all doors and windows and turn off evaporative air conditioners, but keep water running through the system if possible.
If families are not at home, do not try to return as conditions in the area could be very dangerous.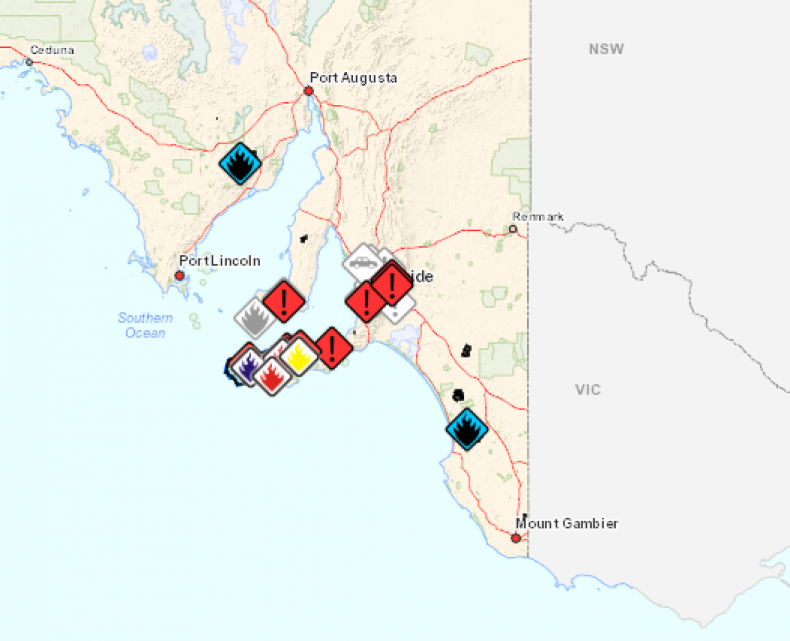 Correction (1/9/20, 5 p.m. ET): This article was updated to correct maps on areas affected by brushfire.