Australia Wildfire Map Update: Severe Fire Danger Warnings Issued for Capital Canberra, Kangaroo Island and More
High temperatures, along with windy and dry conditions, are resulting in fire danger warnings for New South Wales, Victoria, Western Australia and South Australia, as the country continues to be swarmed with bushfires.
According to the Bureau of Meteorology, today will see a severe fire danger for Lower Eyre Peninsula, Mid North, Mount Lofty Ranges, Yorke Peninsula, Kangaroo Island and Lower South East in South Australia. Winds ranging from 25 to 40 kmph (15 to 25 mph), as well as hot to very hot conditions around the southern coasts and inland will create conditions encouraging the further spread of wildfires.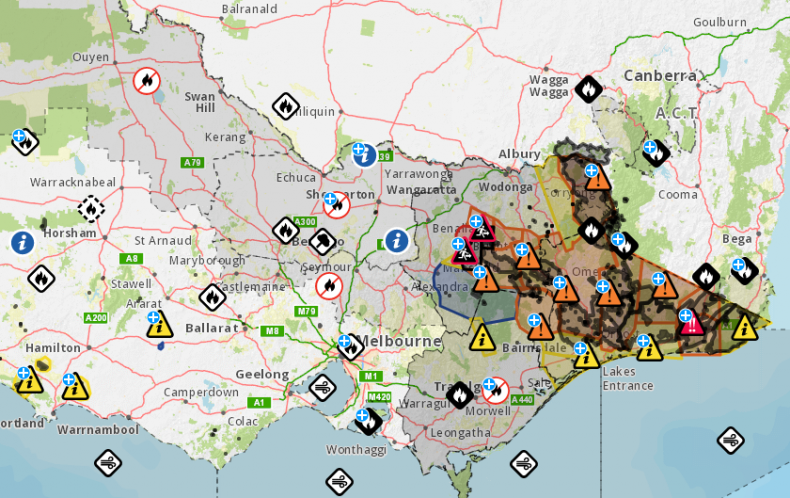 Residents in these areas have been advised to activate their bushfire survival plan immediately and continue to monitor the fire and weather situation through their local radio station or through government websites such as www.cfs.sa.gov.au and www.bom.gov.au. In an emergency, people need to call 000.
A fire weather warning has also been issued for the Australian capital Canberra, and the surrounding territory. Issued at 3:56 p.m. local time today, the Bureau of Meteorology advised that a severe fire danger would be in place for tomorrow due to very hot conditions as well as dry and windy weather elevating fire dangers.
A "State of Alert" has also been declared in the state due to heavy smoke and fire activity on the south coast of New South Wales, with residents being advised to activate their bushfire plan. Also known as a survival plan, the ACT website says that this is comprised of "four simple steps": Discuss, Prepare, Know and Keep.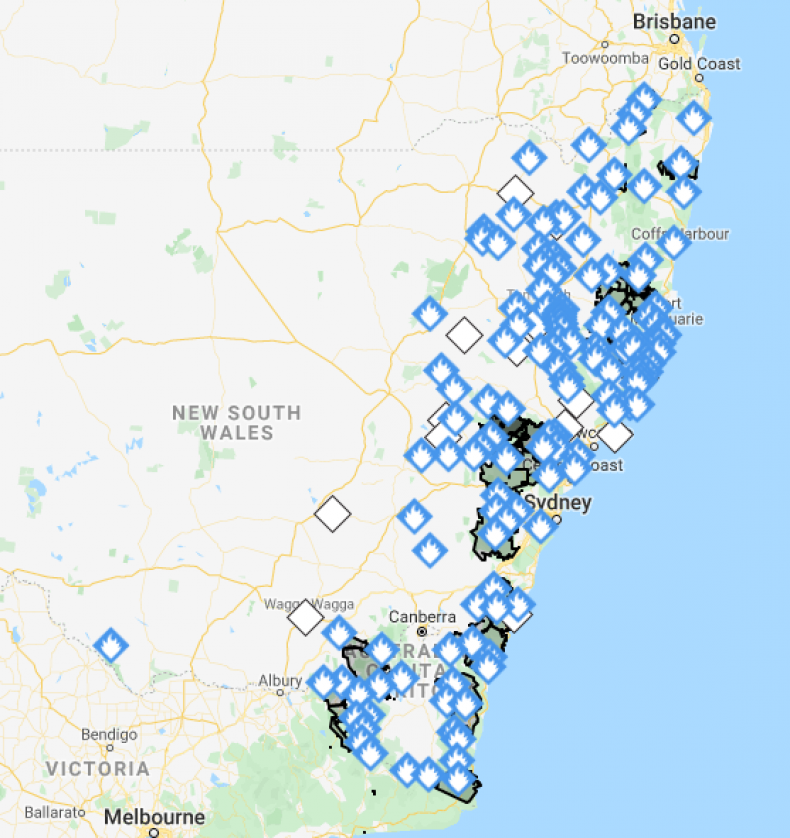 According to the ACT government website, by taking 20 minutes with families to discuss what needs to be done during a fire, it could save lives and homes. The government has also created a guide to creating such a plan readers can access on the website.
In Western Australia, a fire weather warning remains in place for Gascoyne, Coastal Central West, the North and Inland Central West and the North. Issued at 2:50 p.m. today, tomorrow will be very hot with moderate to fresh west to southeast winds, contributing to severe fire dangers in the state.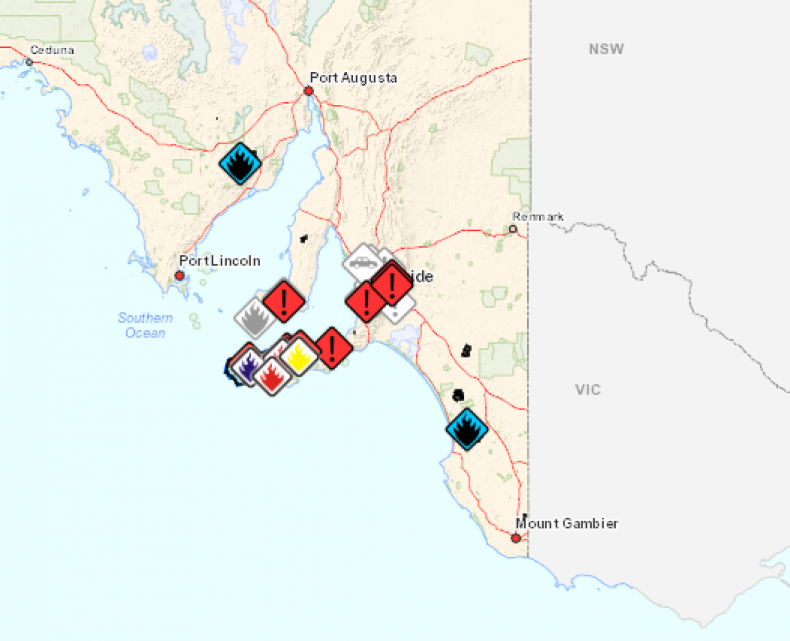 These warnings follow the update from The University of Sydney that over 1 billion animals have been killed by wildfires this season. The estimate, which is provided by Professor Chris Dickman, also includes 800 million animals that have died in New South Wales alone.
Speaking to NPR,Professor Dickman said: "I think there's nothing quite to compare with the devastation that's going on over such a large area so quickly. It's a monstrous event in terms of geography and the number of individual animals affected."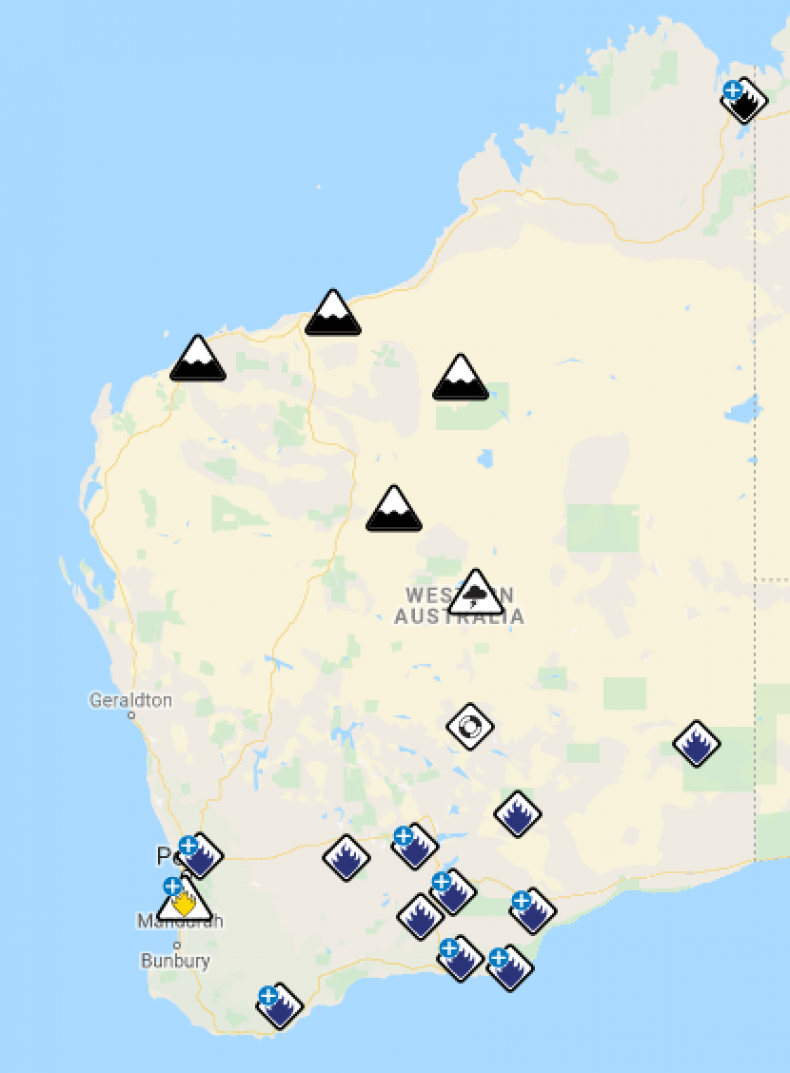 Correction (1/9/20, 5 p.m. ET): This article was updated to correct maps on areas affected by brushfire.